Kyedae's Valorant Settings (2023)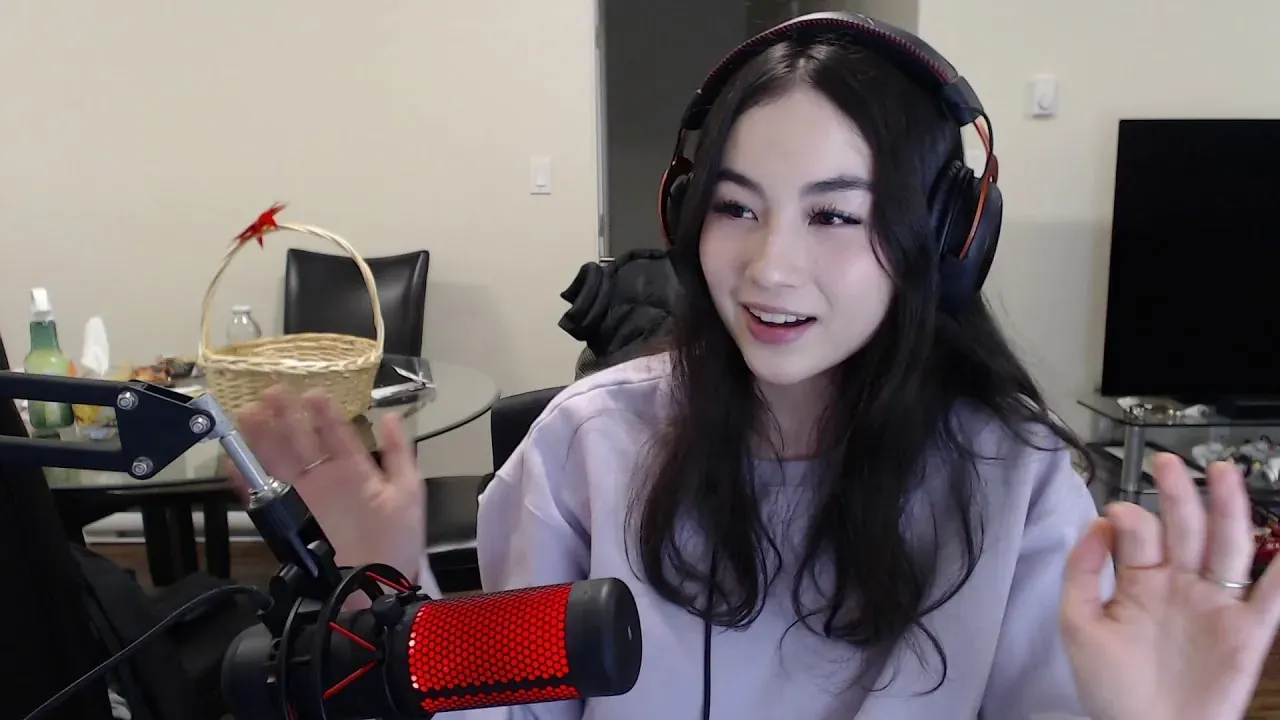 Kyedae Valorant Settings: Kyedae, a popular content creator and streamer signed under 100 Thieves, has taken the gaming world by storm with her captivating gameplay and interactive sessions with fans.
Her unique playstyle and exceptional skills have garnered her a huge following of 2.2 million on Twitch.tv, making her one of the most popular Valorant content creators in the industry.
In this article, we will delve into Kyedae's in-game settings and configurations to help you elevate your gameplay to the next level.
Kyedae's Valorant Settings and Configurations
Mouse
DPI: 800
Sensitivity:0.4
Zoom Sensitivity:1.00
eDPI: 320
Polling Rate: 1000
Raw Input Buffer: On
Windows Sensitivity: 6
---
Crosshair
Primary
Color: Unknown
Crosshair Color: #ffffcc
Outlines: Off
Outline Opacity: 0
Outline Thickness: 0
Center Dot: On
Center Dot Opacity: 0
Center Dot Thickness: 0
Inner Lines
Show Inner Lines: On
Inner Line Opacity: 1
Inner Line Length: 4
Inner Line Thickness: 2
Inner Line Offset: 0
Movement Error: Off
Firing Error: Off
Outer Lines
Show Outer Lines: Off
Movement Error: Off
Movement Error Multiplier: 0
Firing Error: Off
Firing Error Multiplier: 0
Crosshair Code
---
Keybinds
Walk: L-Shift
Crouch: L-Ctrl
Jump: Space Bar
Use Object: Unknown
Equip Primary Weapon: 1
Equip Secondary Weapon: 2
Equip Melee Weapon: 3
Equip Spike: 4
Use/Equip Ability 1: Mouse 4
Use/Equip Ability 2: Mouse 5
Use/Equip Ability: C
Use/Equip Ability Ultimate: F
---
Map
Rotate: Rotate
Fixed Orientation: Based on Side
Keep Player Centered: On
Minimap Size: 0.8
Minimap Zoom: 0.5
Minimap Vision Cones: Off
Show Map Region Names: Never
---
Video Settings
General
Resolution: 1920*1080
Aspect Ratio: 16:9
Aspect Ratio Method: Fill
Display Mode: Fullscreen
Graphics Quality
Multithreaded Rendering: Off
Material Quality: Low
Texture Quality: Low
Detail Quality: Low
UI Quality: Low
Vignette: Off
VSync: Off
Anti-Aliasing: None
Anisotropic Filtering: 1x
Improve Clarity: Off
Experimental Sharpening: Off
Bloom: Off
Distortion: Off
Cast Shadows: Off
Accessibility
Enemy Highlight Color: Yellow (Protanopia)
---
Equipment
Peripherals
Mouse: Logitech G Pro X Superlight Black
Headset: Xtrfy H2
Keyboard: Custom Keyboard
Mousepad: VAXEE PA ZYGEN
Gear
---
PC specifications
CPU: AMD Ryzen 9 5900X
GPU: ASUS Nvidia GeForce RTX 3090
---
Streaming & Set-up
Chair: Secretlab Titan EVO 2022
Applying Kyedae's Settings in-Game
To apply Kyedae's settings in-game, go to the 'Settings' tab from the main menu and adjust your settings according to the list above. However, it is important to note that these settings may not be suitable for everyone's playstyle. It is recommended to experiment with different settings and adjust them accordingly to find what works best for you.
Kyedae's exceptional skills and unique playstyle have made her one of the most popular content creators in the Valorant community. Her settings and configurations have been carefully crafted to suit her playstyle, and by following them, you can elevate your gameplay to the next level. Remember, though, that these settings may not work for everyone, so it's always best to experiment and find what works best for you.
For More Such News and Updates: Visit TheEsportsToday Now!