How to unlock Guile's alternate costume in Street Fighter 6
Guile's triumphant return in Street Fighter 6 with a new default outfit and the option to unlock his classic attire.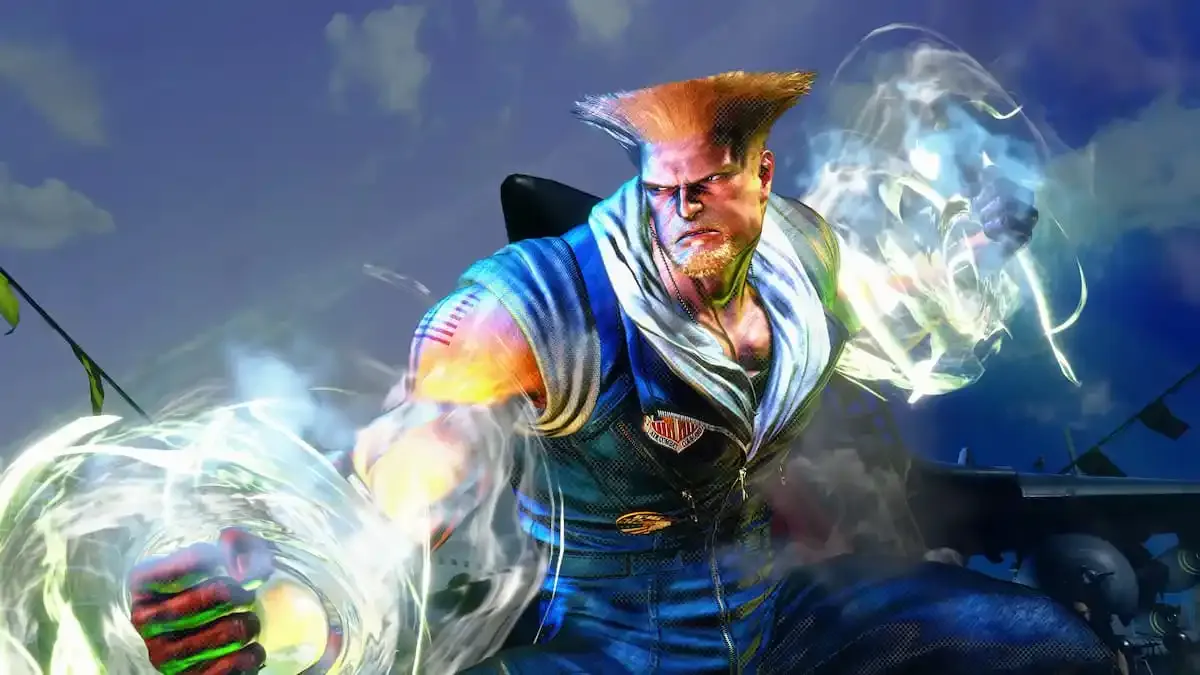 Street Fighter fans rejoice as Guile makes his triumphant return in Street Fighter 6. Guile, a long-standing character in the series, has undergone a wardrobe change with a new default outfit. However, for those who yearn for his classic military-inspired attire, worry not, as it can be unlocked within the game itself.
To acquire Guile's alternate costume, you have two options at your disposal. First, you can make use of Fighter Coins, which can be obtained by purchasing them with real money. Alternatively, you can opt for a more immersive experience and unlock the costume by grinding your way through the World Tour mode.
Finding Guile in World Tour Mode
Locating Guile within the single-player open-world game mode requires some effort on your part. Before he becomes accessible, you'll need to progress through the game significantly. Guile will make his appearance in Chapters 8-7, but only during daylight hours.
To track down Guile, start by equipping your character with the SiRN Lab Coat and head towards the construction site located south of Beat Square. Interact with an NPC named Jonathan, who will instruct you to proceed to Grace Marina. Once you reach the marina, navigate to the pier and engage in conversation with a character named Curtis. Curtis will grant you permission to board the aircraft carrier known as Byron Taylor.
Prepare yourself for a battle against a couple of formidable bots that have been causing issues for the military. Defeating these opponents will grant you an opportunity to speak directly with Guile. Engage in a series of interactions with him until he agrees to become your mentor, guiding you on the path to becoming a better fighter. This will lead to your enrollment as Guile's student.
With Guile now as your master, his unique fighting style becomes accessible for your character. Take out your in-game phone and explore the new moves at your disposal. From this point onward, your primary objective is to strengthen your bond with Guile. As you progress and increase your bond level, the highly coveted classic outfit will be unlocked, allowing you to don it in Street Fighter 6.
There are multiple methods to raise your bond level with Guile in World Tour. You can present him with gifts, improve his fighting style, or engage in sparring sessions with him.
To expedite the bond level increase, choose the appropriate gifts wisely. Guile's favorite item is the Natto, which can be conveniently purchased from a Merchant in Japan. Offer this gift to him as frequently as possible, granted you possess enough Zenny to spare. Street Fighter 6 provides various avenues to earn Zenny in the World Tour mode, so be sure to explore these opportunities.
Additionally, you can equip Guile's moves to your created character and enhance their fighting style by engaging in battles with other NPCs in the World Tour. Through this method, you'll level up Guile's fighting style, which in turn will unlock more interactions and sparring opportunities with him. These activities contribute to increasing your bond level significantly.
Now, armed with the knowledge of how to unlock Guile's alternate costume in Street Fighter 6, you can dive into the game and embrace the nostalgia and excitement it offers. Street Fighter 6 is available for PlayStation 4, PlayStation 5, Xbox Series X|S, and PC platforms. Prepare yourself for epic battles and unleash the power of Guile in his classic attire.
Thank you for taking the time to read our article. To stay up-to-date with the latest news and articles, we kindly recommend following The Esports Today on Google News.