Valorant Night Market June 2023: Start Time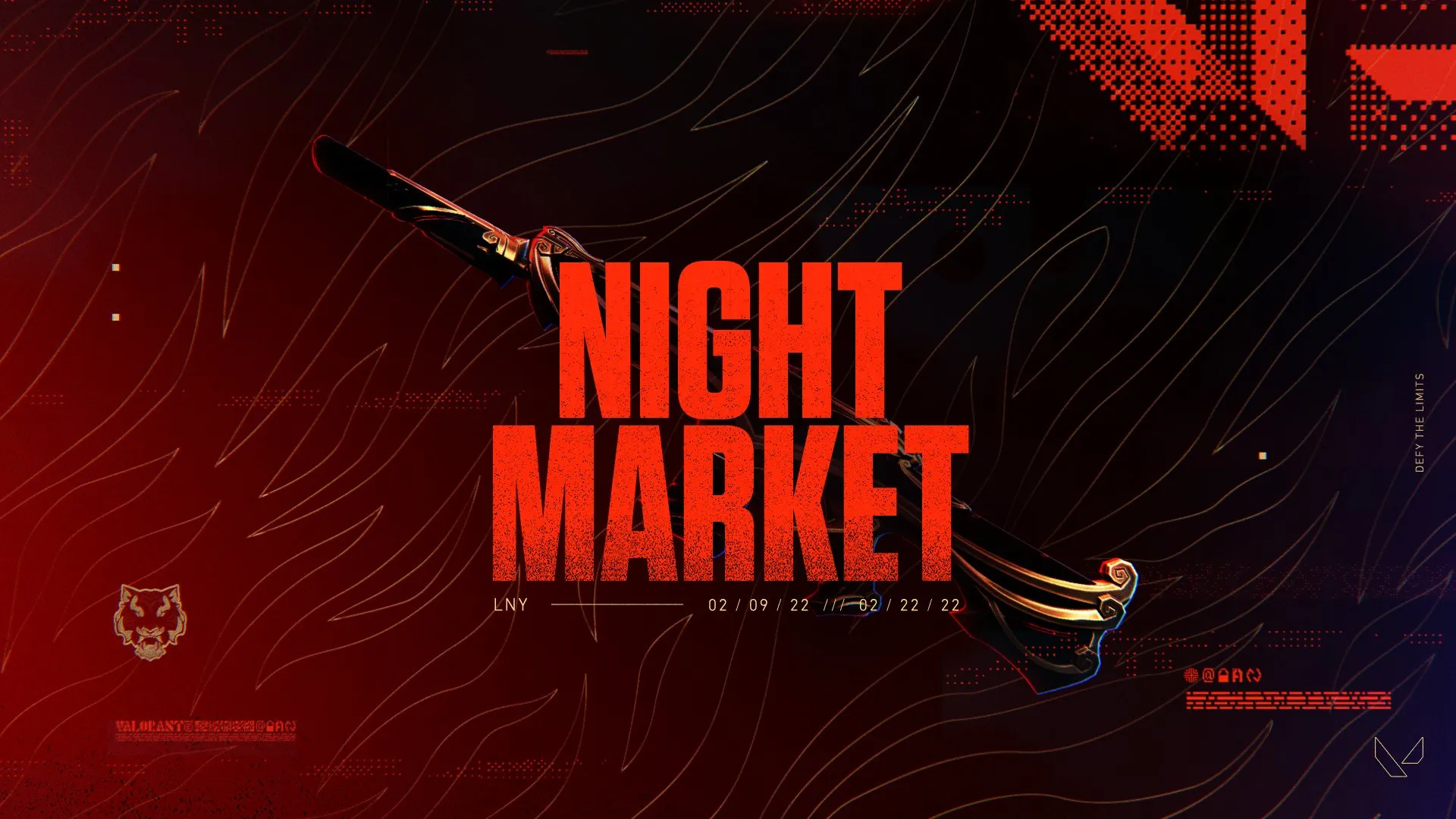 VALORANT Night Markets have once again arrived, offering players a thrilling chance to purchase their most coveted in-game cosmetics at discounted prices. The Night Market, known for its exclusive deals, has become one of the highly anticipated events in Riot's popular first-person shooter title, so lets have a look at what time does night market start?
Cosmetics hold significant value in the gaming community, allowing players to customize their agents and weapons to reflect their unique style. While these cosmetic upgrades do not provide any competitive advantage, the desire for a visually appealing in-game experience remains high among players.
As the demand for cosmetic items soars, VALORANT Night Market takes center stage, providing an exceptional opportunity for players to acquire their favorite skins at a fraction of the original price. These time-limited discounts intensify the excitement surrounding the event, urging players to make the most of the limited window.
what time does night market start?
The upcoming VALORANT Night Market is scheduled to commence on June 7, 2023, captivating players with its exclusive offerings until June 27, 2023. This thrilling event will span 21 days in June, granting players ample time to browse through the enticing selection of discounted skins.
To ensure players worldwide can plan accordingly, here's a breakdown of the Night Market's release time across different time zones. Please note that the actual patch release may vary by a few hours:
Eastern Standard Time (Ontario / New York / Peru / Mexico): The Night Market will go live at 8 PM EST.
Greenwich Mean Time (Iceland / Lisbon / Portugal / UK): Players can dive into the Night Market at midnight, precisely 12 am GMT.
Central European Time (France / Italy / Poland / Serbia / Sweden): The Night Market opens its doors at 2 am CET.
Singapore Time: For players in Singapore, the Night Market awaits at 8 am.
H2: An Extravaganza of Discounts and Delights Awaits
During the VALORANT Night Market, players can revel in the delight of exclusive discounts on their cherished cosmetic items. Whether it's a sleek weapon skin or a stunning agent outfit, the Night Market promises a wide array of options to enhance the visual allure of the game.
With the limited-time nature of this event, players are encouraged to act swiftly and take advantage of the discounts before the Night Market fades away. The opportunity to acquire these sought-after cosmetics at reduced prices is a chance that players do not want to miss.
The VALORANT Night Market serves as a celebration of creativity, allowing players to express their individuality within the game. It adds an extra layer of enjoyment to the gameplay experience, as players showcase their unique style and stand out on the battlefield.
As the clock ticks closer to the commencement of the next VALORANT Night Market, players eagerly await the opportunity to explore the discounted wonders it has to offer. The event's limited duration heightens the anticipation, making it a must-visit destination for every dedicated VALORANT player.
Make sure to mark your calendars and set reminders for the opening of the Night Market in your respective time zone. Prepare to embark on an exciting journey through the virtual bazaar, filled with extraordinary discounts and captivating cosmetic treasures. Remember, this is your chance to elevate your VALORANT experience to new heights of visual grandeur.
Thank you for taking the time to read our article. To stay up-to-date with the latest news and articles, we kindly recommend following The Esports Today on Google News.