Ninja Reveals Project V – The New Battle Royale Game Experience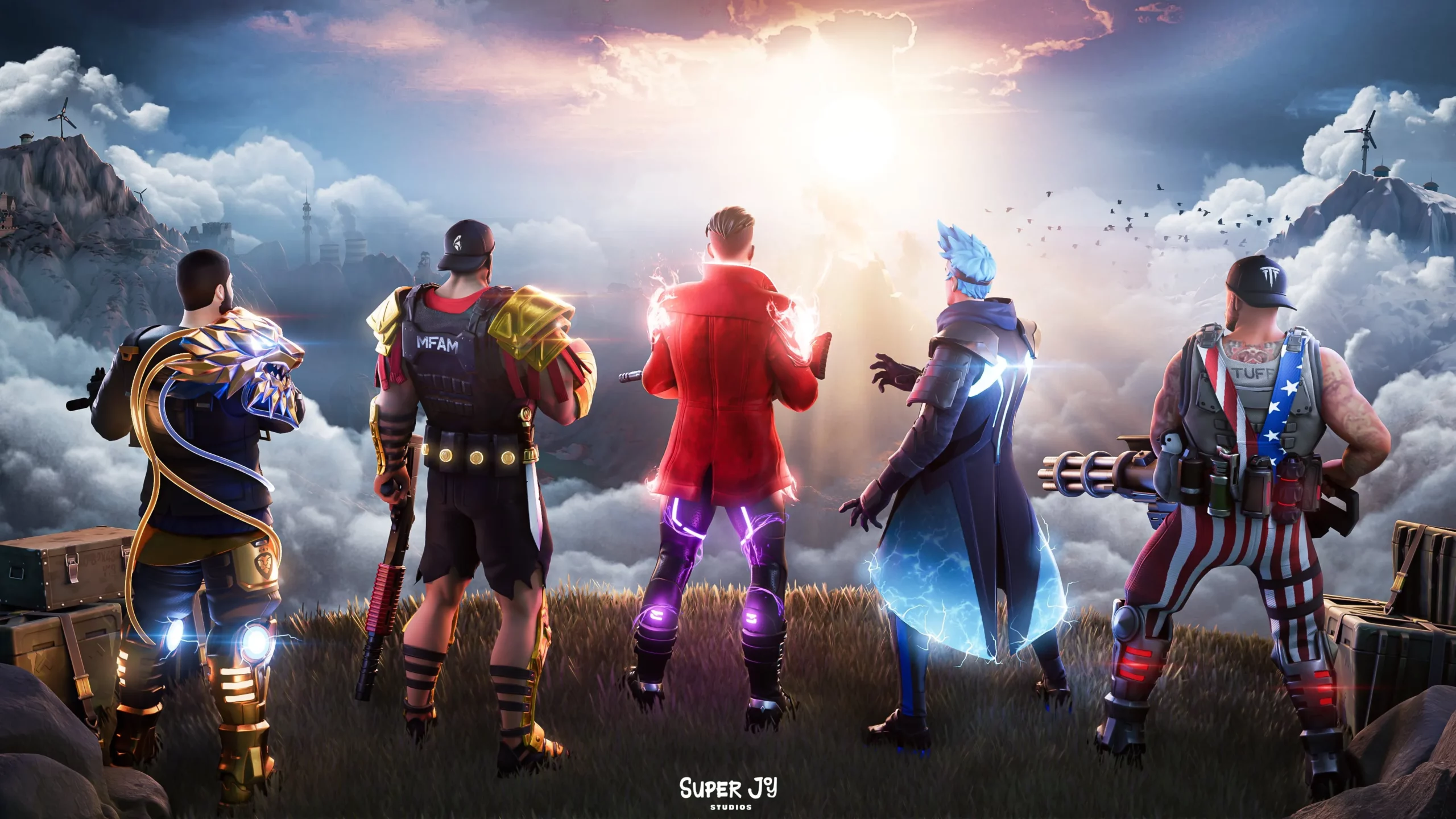 Tyler 'Ninja' Blevins, the renowned Twitch streamer, is widely regarded by his followers as a battle royale game expert, thanks to his impressive skills and experience dominating the island in Epic Games' multiplayer giant, Fortnite. Ninja's passion for the gaming community has led him to reveal Project V, a new battle royale game experience created with the Unreal Editor for Fortnite.
On Ninja's social media page, the popular Twitch star announced that he is "thrilled to be collaborating with some of my closest friends to develop the next big thing in UEFN called Project V." Additionally, Ninja revealed a new Twitter page for the upcoming battle royale game and invited people to "get involved" by visiting the Super Joy Studios page. Super Joy Studios is a game development studio comprised of fellow streaming alums, including Jack 'Courage' Dunlop, Timothy 'TimTheTatMan' Betar, Ali 'SypherPK' Hassan, Nicolas 'NICKMERCS' Kolcheff, and Ninja himself.
As a studio, Super Joy Studios aims to "make quality and imaginative experiences in the Fortnite Metaverse," according to a recent statement. "We're a band of friends, gamers, and fellow content creators that are passionate about battle royales. Since 2016, we've played every BR on the market, competed at the highest level, and collectively built an audience and community of over 140 million people. We know what makes a battle royale great."
Super Joy Studios drew inspiration from the launch of UEFN earlier this year, saying, "It sparked inspiration in all of us. Immediately, we huddled together to brainstorm and all came to the same conclusion: let's create our own battle royale with the power of UEFN. So we're uniting our communities and pooling our resources to do just that. And we want to do it right."
Project V promises a range of exciting features, including custom weapons, a full-scale map, fluid movement, and unique mechanics, aiming to set itself apart from other battle royale experiences like Apex Legends or PUBG. Similar to the approach taken by Herschel 'Dr Disrespect' Beahm IV and Michael 'shroud' Grzesiek, Super Joy Studios believes that "our players should have a say in shaping the game they play."
Unfortunately, players will have to wait a while to get their hands on Project V, as the experience is not slated for release until 2024. In the meantime, Fortnite fans can enjoy the upcoming Fortnite Anakin Skywalker skin and other Fortnite Star Wars skins as May 4 approaches.
Thank you for taking the time to read our article. To stay up-to-date with the latest news and articles, we kindly recommend following The Esports Today on Google News.