Free Dislyte codes and how to redeem (June 2023)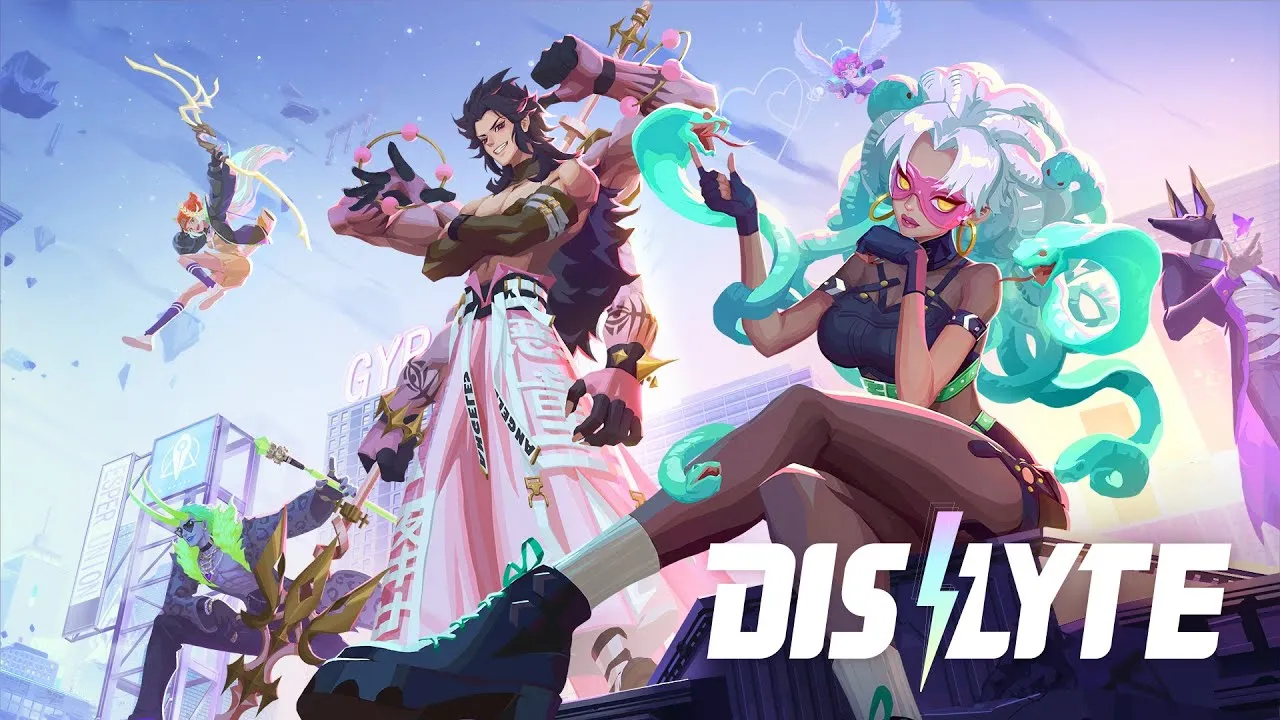 Embark on a thrilling urban mythological journey with Dislyte, a captivating role-playing game that combines stylish visuals with divine powers. Developed by Lilith Games and co-published by Farlight Games, Dislyte has taken the gaming world by storm since its release on May 10, 2022. Available on Android, iOS, Microsoft Windows, and MacOS, this game offers an immersive experience for players seeking epic battles and legendary creatures.
In Dislyte, players assume the roles of Espers, extraordinary beings blessed with divine powers. Drawing inspiration from Greek, Egyptian, Chinese, and European mythologies, these characters possess an array of unique abilities that set them apart from ordinary heroes. As an Esper, your mission is to vanquish menacing monsters and restore peace to the realms.
One of the game's standout features is the ability to collect a myriad of mythological characters. Strategically selecting the best heroes to form your ultimate squad is essential for success in Dislyte. The game incorporates an innovative gacha system, wherein players utilize in-game currency to spin for new heroes and unlock additional in-game utilities. This adds an element of surprise and anticipation to the gameplay, making each spin a thrilling opportunity to obtain powerful allies.
Lilith Games understands the importance of rewarding dedicated players. To cater to the needs of gamers who may not have the financial means to consistently purchase in-game currency, Dislyte offers redeem codes that provide exciting in-game items and boosts. These codes serve as gifts, allowing fans to progress swiftly without spending real money.
How to redeem Dislyte Redeem Codes
If you're an avid Dislyte player and wish to claim these redeem codes for your share of free loot, follow these simple steps:
Step 1: Launch the game on your mobile device and locate the player icon on the main menu.
Step 2: Navigate to the Services section and select "Gift Code" under the Game Service option.
Step 3: A dialogue box will appear, prompting you to enter your code. Once you've inputted the code, you'll receive your well-deserved rewards.
Active Redeem Codes and Rewards
All active Dislyte codes for June 2023 and how to redeem them
Take advantage of the currently active redeem codes to enhance your gameplay experience. Although the specifics of each code's rewards haven't been disclosed by the developers, redeeming them will grant you exciting freebies and accelerate your progress in this mobile RPG. Remember to use the codes promptly, as they have expiration dates.
Here is a list of the active redeem codes and the corresponding rewards:
Lilith10thChensgift002
MarkiplierInDislyte
EasterEggs2023
ValentineHeroStory
PlayDislyte (Earn 100 Gems)
Stay Informed for Future Rewards
Even if you miss out on the current month's codes, fret not! Lilith Games will consistently update Dislyte with fresh content and introduce new redeem codes on a monthly basis. Keep an eye on their Facebook, Twitter, Reddit, and Instagram pages to stay informed about the latest rewards. By leveraging these rewards, you can enhance your Espers' abilities and bolster your squad's overall strength.
Unleash the Mythological Power
Dislyte offers an enchanting fusion of urban myths and RPG gameplay, providing players with a one-of-a-kind adventure. Dive into the realm of divine powers, collect legendary characters, and reign supreme in epic battles. With the allure of redeem codes, you can ascend the ranks swiftly and experience the true potential of your Espers. Are you ready to unlock the mythological power within?
Thank you for taking the time to read our article. To stay up-to-date with the latest news and articles, we kindly recommend following The Esports Today on Google News.