S1mple's CSGO Inventory: A Look at His Steam Collection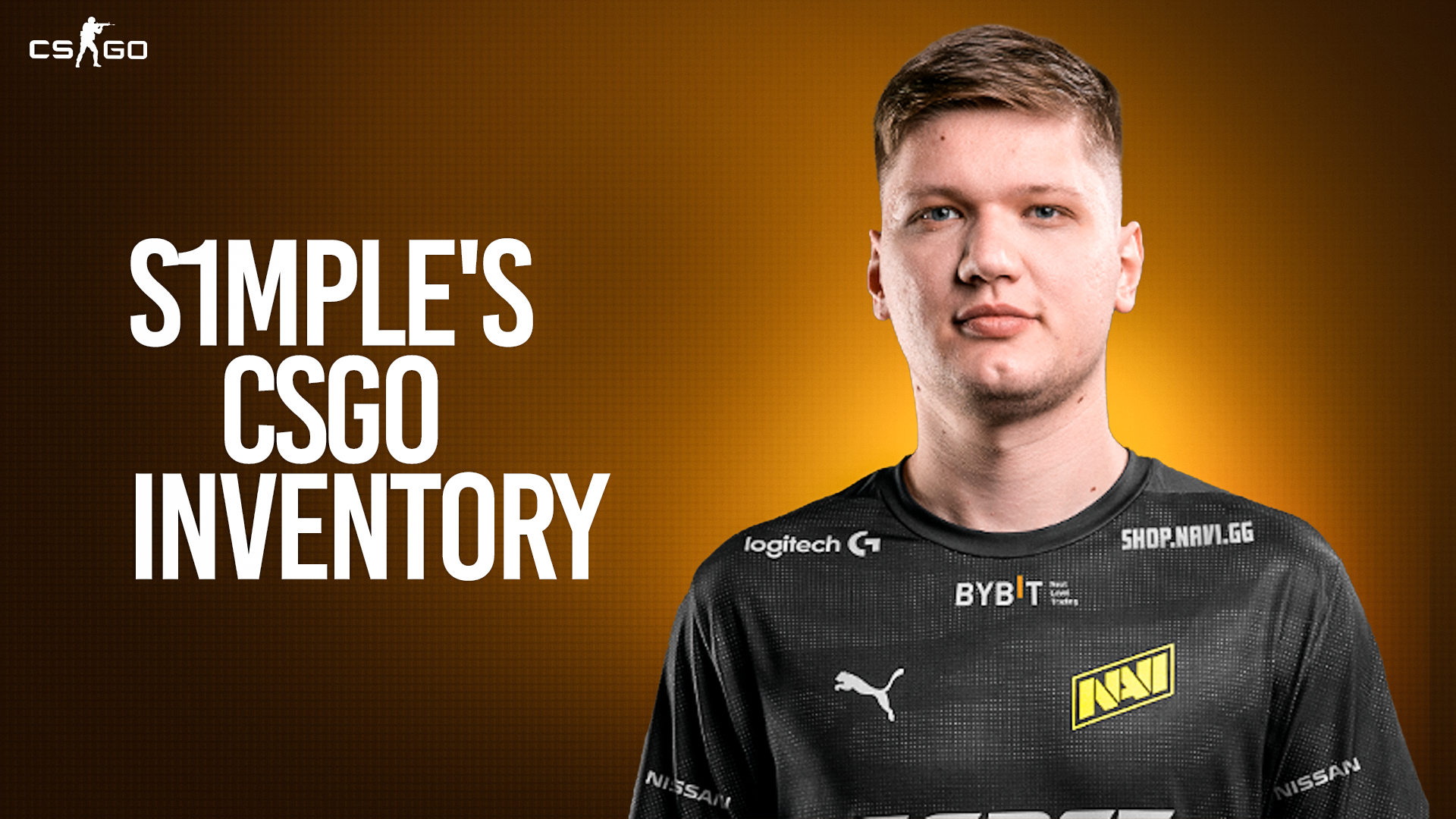 Oleksandr "s1mple" Kostylev, the world's best CS:GO player, is a trendsetter in the gaming world. His fans look up to him as a role model and analyze his every move, from his settings to his skin. In this article, we will take a closer look at some of the skins in s1mple's CSGO inventory that stand out from the rest.
S1mple is known to close his inventory during tournaments, which makes it impossible to know for sure what skins he's using. However, skin collectors often lend rare skins to professional players for important tournaments, which adds a unique story to the skin.
S1mple CSGO Inventory:
Let's take a look at some of the skins in s1mple's CSGO inventory:
Glock-18 Off World
The Float Value of s1mple's Glock-18 Off World pistol is 0.00006984, which is quite rare. In fact, there are only 95 pistols in the world that have a higher float value. A regular Factory New StatTrak Glock Off World costs around 8 dollars, but if it has a float with three zeros, the price can jump up to 30 dollars or more. This particular skin is even more valuable since it doesn't have any expensive Titan Kato'14 stickers.
AK-47 Baroque Purple
S1mple has several AK-47s in his inventory, but the one that caught our attention is the Baroque Purple. Its Float Value of 0.00010253 makes it the seventh best AK-47 in the world. Although the skin itself is not very expensive, if s1mple decides to sell it, it will receive a significant price boost compared to the average StatTrak Factory New quality, which is about $25 without stickers.
AK-47 Rat Rod
The AK-47 Rat Rod skin is another rare find in s1mple's inventory. Its Float Value is 0.00007609, which makes it one of the world's top 15 AK-47s. This skin looks quite original, especially with almost no scratches, and brings a strong vibe of American highway culture. A regular Factory New AK-47 Rat Rod will cost around $15.
StatTrak UMP-45 Momentum
The StatTrak UMP-45 Momentum is a rather remarkable skin with a Float Value of 0.00089386. This particular skin is #55 float-wise globally, and anyone can buy s1mple's CS:GO skins at CS.MONEY, with this UMP pricing only around 15 dollars!
USP-S Blueprint
The USP-S Blueprint is an example of a minimalistic but memorable design. S1mple has a top-100 skin with a Float Value of 0.00037708 in his inventory. Notably, this pistol is decorated with four Cloud9 stickers from the Krakow Major 2017. At the same time, a regular Factory New USP-S Blueprint starts at $80!
P2000 Ocean Foam
The P2000 Ocean Foam is another pistol from the world's top 100. Its Float Value is 0.00198267, and it is the most expensive skin for P2000. S1mple is very fond of default pistols, which is not surprising, considering he has to play with them in every game. This is a very expensive skin, with a regular Factory New P2000 Ocean Foam with a 0.05+ float costing at least $300!
CZ75-Auto Red Astor
The CZ75-Auto Red Astor is a gun with an outstanding Float Value of 0.00041051. This skin creates a racing mood, with handle textures resembling a checkered flag and the body having a typical racing pattern. This stylish skin is popular among players for a reason, and a regular Factory New CZ75-Auto Red Astor costs only two dollars!
StatTrak M4A1-S Hyper Beast
The StatTrak M4A1-S Hyper Beast is a skin that is both stylish and rare, with a Float Value of 0.00424466 and ranked #42 among all StatTrak weapon finishes. Although we often talk about the AWP Hyper Beast, its closest half-sibling, the M4A1-S Hyper Beast, is arguably better looking. A regular Factory New StatTrak M4A1-S Hyper Beast costs $450 or more, and if you add a similar float, the price immediately jumps to at least a thousand dollars!
In conclusion, s1mple's inventory is filled with unique and rare skins, some of which are among the world's best. While some of these skins may not be the most expensive, they are highly sought after due to their rarity and uniqueness. It is clear that s1mple's influence extends beyond just his skills as a player, but also to his fashion and style in CS:GO.
Thank you for taking the time to read our article. To stay up-to-date with the latest news and articles around CSGO, we kindly recommend following The Esports Today on Google News.