Gods Reign wins Skyesports Pokemon UNITE Showdown 2023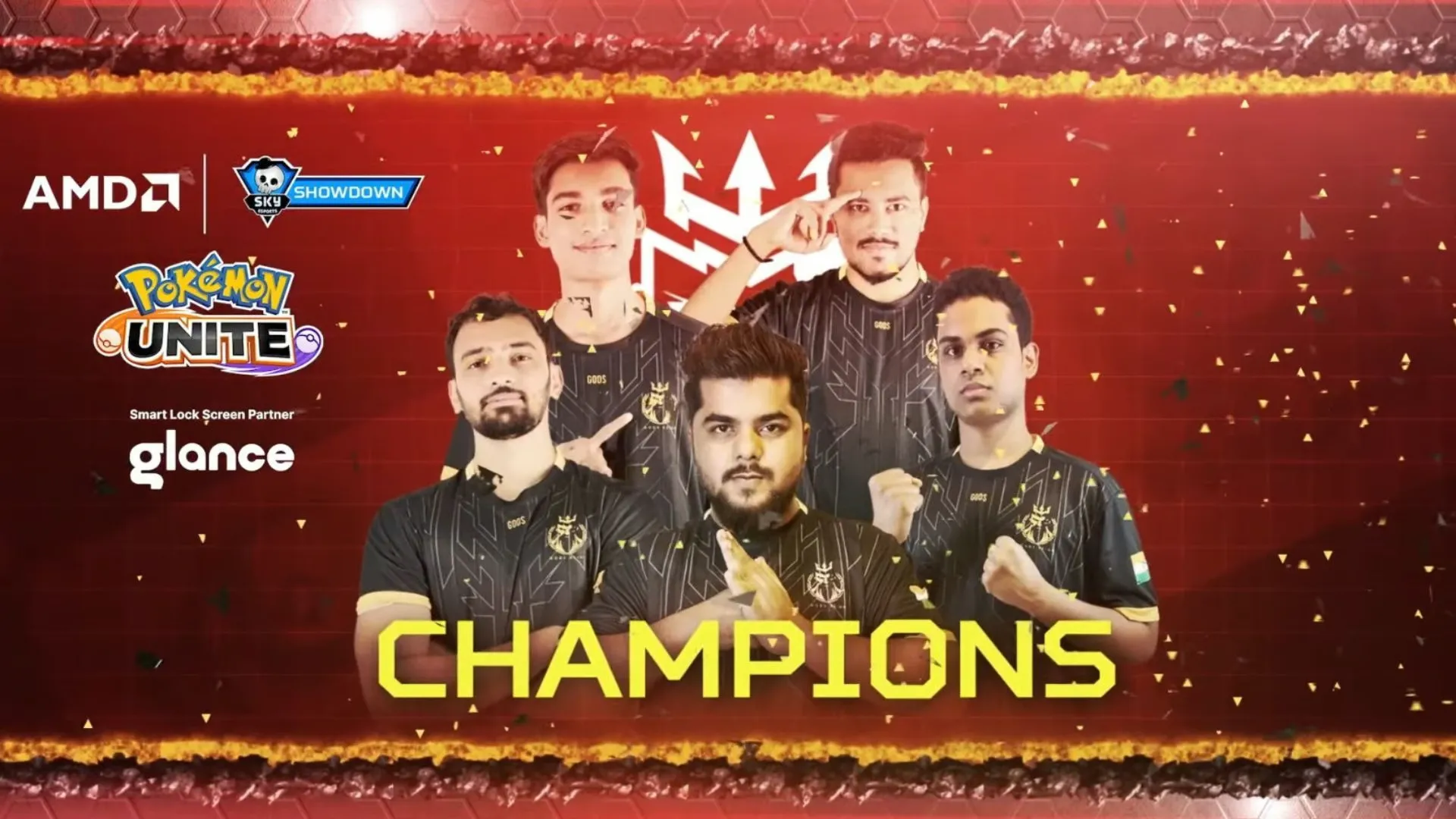 The Skyesports Pokemon UNITE Showdown grand finals witnessed a thrilling battle between Gods Reign and Marcos Gaming. In the end, it was Gods Reign who emerged victorious with a nerve-wracking scoreline of 4-3.
Marcos Gaming had displayed a remarkable performance in the Pokemon UNITE Champions League Asia 2023, qualifying for the finals. However, they couldn't overpower the tenacity of God's Reign. The invited teams, Revenant and S8UL, couldn't make it past the early stages of the tournament.
Round 1 saw Gods Reign take an early lead by a solitary point in an exhilarating contest. Vixzen, with a stunning display, topped the charts for Gods Reign with 172 goals, 6 knockouts, 8 assists, and 71,643 damage. Omen, Noxey, and Divine's contributions to their team's score were commendable.
In Round 2, Gods Reign continued their dominance, winning with an astounding score of 601-280. Marcos Gaming struggled to keep pace, while Vixzen once again proved to be an indispensable player for his team, scoring 295 goals, 5 assists, 50,447 damage, and 8412 recovery.
Marcos Gaming made a comeback in Round 3, winning with a scoreline of 777-283. Gods Reign's performance was lackluster, resulting in their first defeat. Meruem from Marcos Gaming was the best performer in this round, with 162 goals, 6 knockouts, 5 assists, 83,479 damage, and 6,748 recovery.
Round 4 saw Marcos Gaming winning again, equalizing the score. Gods Reign failed to apply pressure on their opponents, having won the first two rounds. Meruem's performance played a crucial role in Marcos Gaming's victory.
Gods Reign finally stepped up their game in Round 5, with Omen delivering a remarkable performance. This win put Gods Reign ahead with a score of 3-2, with just one more point needed to clinch the championship.
In Round 6, Marcos Gaming bounced back, dominating with a score of 819-323. Once again, Meruem displayed exceptional skills, securing a point for his team. Both teams were tied on the overall leaderboard at this point.
The final round, Round 7, was a make-or-break situation for both teams. It was Scepter who led the charge for Gods Reign to secure the championship title in the Pokemon UNITE Showdown event.
Gods Reign emerged as the champions in a closely contested battle against Marcos Gaming. Vixzen and Omen were the standout performers for Gods Reign, while Meruem delivered exceptional performances for Marcos Gaming. Both teams displayed great skills and sportsmanship throughout the tournament, making it an exciting event for the fans.