Upthrust Esports Announces Wings Battlefest with Prizepool 2,00,000 INR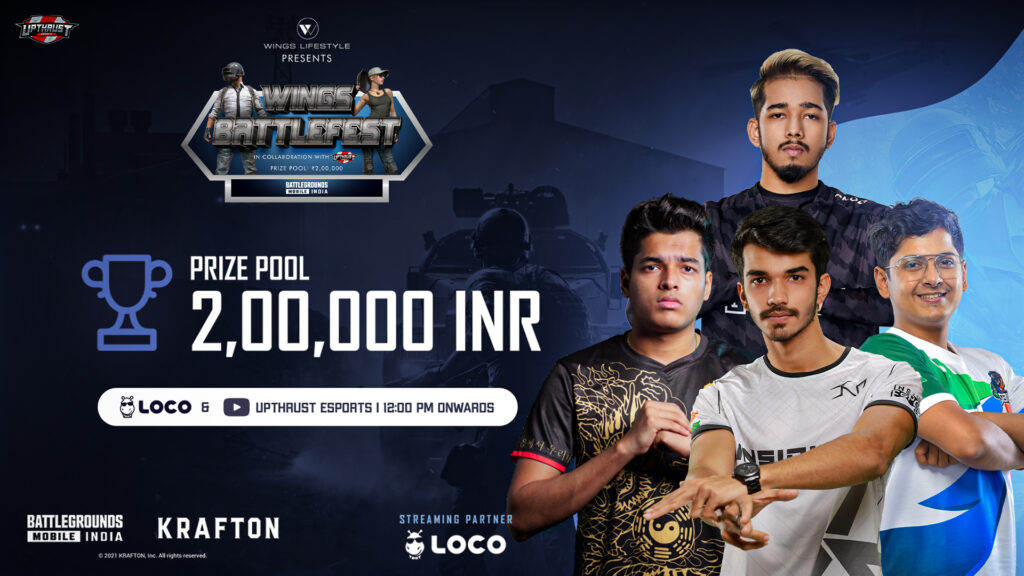 Upthrust Esports, have announced another exciting tournament Wings BattleFest for Battlegrounds Mobile India in partnership with audio electronic company, Wings LifeStyle. Tournament features a prize pool of INR 2,00,000 with a total of 27 teams battling it out for the ultimate championship. The tournament is also supported by Loco, as its streaming partner.
WINGS BATTLEFEST
The tournament will commence on the 27th of September 2021 and will take place for a period of 5 days eventually culminating on the 1st of October 2021. The event has been divided into two phases, the Semi-Finals, and the Grand Finals.
Semi-Finals : The Semi-Finals will feature a total of 27 teams who have been divided into 3 groups  A, B, and C with each group featuring a total of 9 teams. The teams will compete in a round-robin format for a period of 3 days, at the end of which the Top 16 teams from the overall leaderboards will qualify for the Grand Finals.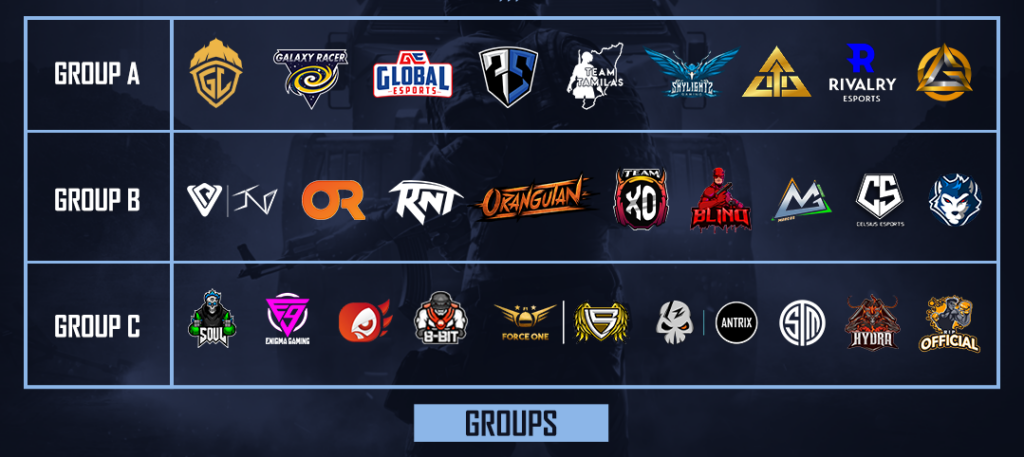 Semi-Finals Schedule:
Day 1 (27 Sep) – 12PM Onwards (Erangel, Miramar, Erangel)
Day 2 (28 Sep) – 12PM Onwards (Erangel, Miramar, Erangel)
Day 3 (29 Sep) – 12PM Onwards (Erangel, Miramar, Erangel)
Grouping for Semi-Finals:
Group A Teams 
1) Godile Esports
2) Galaxy Racer
3) Global Esports
4) Rivalry Esports
5) 7Sea Esports
6) Skylightz Gaming
7) Team Tamilas
8) Team iNSANE
9) Chemin Esports
 Group B Teams
1) PV x IND
2) OREsports
3) Revenant Esports
4) Orangutan
5) Team XO
6) Blind Esports
7) Marcos Gaming
8) Team Celsius
9) Reckoning Esports
Group C Teams
1) Team SouL
2) Enigma Gaming
3) Red owl Gaming
4) 8Bit
5) ForceOne x Legstump Esports
6) LZ x Antrix Esports
7) TSM
8) Hydra Official
9) RiP Official
Grand-Finals:
The top 16 teams from the Semi-finals will qualify for the Grand Finals. The teams in the finals will battle for a period of two days to determine the winner.

The tournament will be live-streamed every day from the September 27 to October 1 from 12:00 PM for Semi-Finals and 3:00 for the Grand Finals on the official YouTube and Loco channel of Upthrust Esports.