VCL 2023 South Asia: Invited and Qualified Teams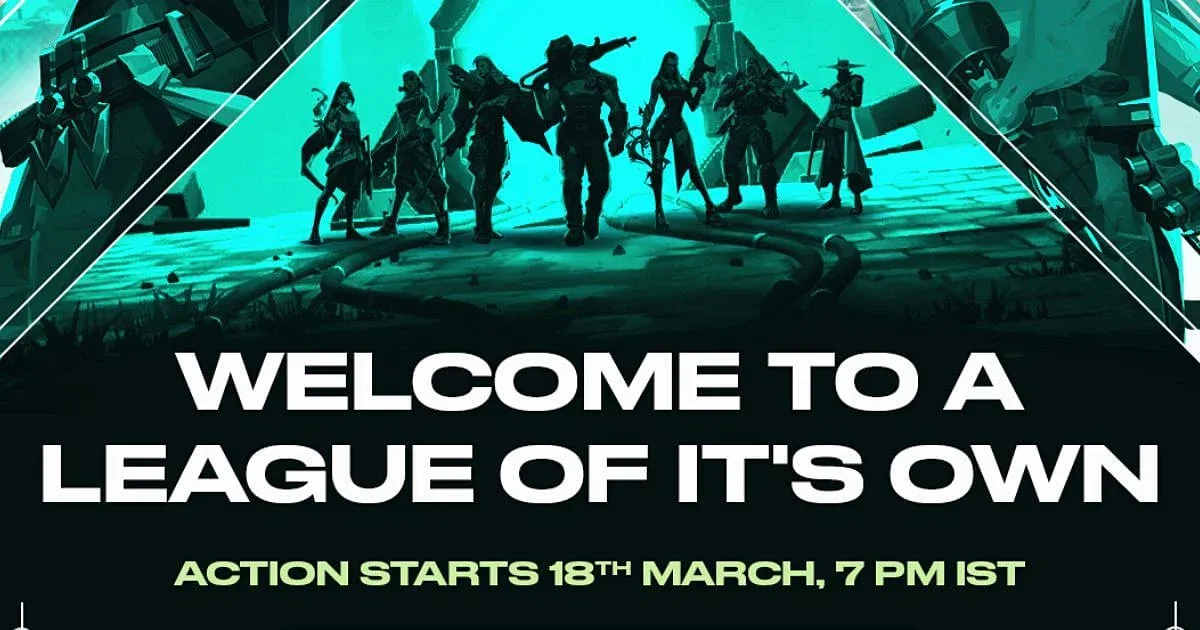 Recently, Riot Games announced a two-year strategic partnership with NODWIN Gaming to launch the highly-anticipated Valorant Challengers League (VCL) 2023 South Asia, with a prize pool of over INR 1.15 Crore ($139,098 USD). However, the lack of information regarding the event has created confusion across the Indian esports community.
In this article, we will explore the invited and qualified teams, the schedule, and other important details regarding the VCL 2023 South Asia.
Invited and Qualified Teams For VCL 2023 South Asia
Initially, there was speculation regarding the number of teams that would compete in the VCL 2023 South Asia. However, NODWIN Gaming has confirmed that only ten Valorant teams will be participating in the event, comprising seven direct invites and three teams qualifying through the open qualifier.
Here are the complete lineups of all invited and qualified teams that will be part of the first-ever VCL 2023 South Asia:
Team
Status
Players
Country (P)
Staff
Country (S)
Orangutan
Direct Invite
Sabyasachi "Antidote" Bose
India
Mathanraj "theDoctorr" Munisparan (Coach)
Malaysia
Akram "Rawfiul" Virani
India
Felipe "skyeSG" Lim (Analyst)
Singapore
Rishi "RvK" Vijayakumar
India
Azis "azys" Nandang
Philippines
Jm "tesseract" Ignacio
Philippines
Rajiv "LeVi" Satpute (Sub)
India
Reckoning Esports
Direct Invite
Harsh "Harshhh" Arora
India
Evgeny "esavgabiN" Savgabin (Coach)
Russia
Saksham "Deadly10" Aurangabadkar
India
Varun "Mast3r" Menon
India
Daniil "flabben" Merzlyakov
Russia
Aleksandr "hvoya" Eremin
Russia
Velocity Gaming
Direct Invite
Sagnik "Hellff" Roy
India
David "Dav" Miljanić (Coach)
Serbia
Debanjan "DEATHMAKER" Das
India
Karan "Excali" Mhaswadkar
India
Domagoj "Doma" Fancev
Croatia
Adam "ec1s" Eccles
UK
Anuj "Amaterasu" Sharma (Sub)
India
Gods Reign
Direct Invite
Vibhor "Vibhor" Vaid
India
N/A
N/A
Garvit "Ember" Nehra
India
Aman "Hoax" Yadav
India
Nick "tixx" Quinn
Australia
Kale "autumn" Dunne
Australia
Simar "psy" Sethi (Sub)
India
GodLike Esports
Direct Invite
Tejas "Rexy" Kotian
India
N/A
N/A
Norbu "Karam1L" Tsering
India
Shakir "hikkA" Razak
Sri Lanka
Franz "Astro" del Rosario
Philippines
Jude Patrick "Zey" Gunhuran
Philippines
Lethal Esports
Direct Invite
Agneya "Marzil" Koushik
India
Thanawat "olifant" Prathumta (Coach)
Thailand
Shivam "sh1vy" Ajmani
India
Anil "LuciA" Kumar
India
Shahul "Khelthuzad" Hameed
India
Kiran "Rossi" Rossi
India
"Cybell" (Sub)
India
True Rippers
Direct Invite
TBD
–
TBD
–
Aster Army
Open Qualifier (1)
Hrishikesh "DominiK" Khedkar
India
Lakshay "Vandelek" Singh (Coach)
India
Soumyadeep "DOXZ3R" Dey
India
Ngô "Kishi" Huy
Vietnam
Pranav "Kohliii" Kohli
India
Lee "Wink" Zhen Yong
Singapore
Sami "SSSami" Ar Rahman (Sub)
Bangladesh
Medal Esports
Open Qualifier (2)
Rishabh "Ezzy" Gupta
India
Vikrant "hacker" Pujari (Coach)
India
Tanmay "FOX" Verma
India
Prish "tricky" Valvani
India
Emmanuel "jEEE" Buenavidez
Philippines
Oscar "Kakarot" Jr.
Philippines
Sameer "godvexy" Sharma (Sub)
India
Daivik "DcRulz" Chauhan (Sub)
India
MLT Esports
Open Qualifier (3)
Saharyar "BadmaN" Shaikh
India
Malav "Rexdreams" Popat (Coach)
India
Abhay "KnightRider" Mulchandani
India
Atharv "Rio" Ahire
India
Jay "BADlove" Patil
India
Venkatesh "Venka" Sharma
India
Group A
Velocity Gaming
Gods Reign
GodLike Esports
True Rippers Esports
MLT Esports
Group B
Orangutan
Aster Army
Lethal Esports
Reckoning Esports
Medal Esports
The ten teams will compete against each other in the initial group stage of the league, with the top three teams from each group qualifying for the playoffs.
VCL 2023 SA Schedule
The VCL 2023 South Asia will start on 18th March from 19:00 IST onwards, and the event will be broadcasted live on Facebook and YouTube in Hindi and English. The group stage will last for two weeks, after which the playoffs will commence. The top three teams from each group will qualify for the playoffs, which will be played in a double-elimination format.
NODWIN Gaming: YouTube | Facebook
The VCL 2023 South Asia is an event that the esports community has been eagerly waiting for. With a prize pool of over INR 1.15 Crore ($139,098 USD), this league is set to be one of the biggest esports events in South Asia.
The announcement of the ten teams that will compete in the league has created a lot of buzz, and it will be interesting to see which team comes out on top and progresses to the VCT 2023: Pacific/APAC Ascension. As the league progresses, we can expect more updates regarding the competitive format of the tournament, so stay tuned for more information.