When is Breeze expected to return in Valorant?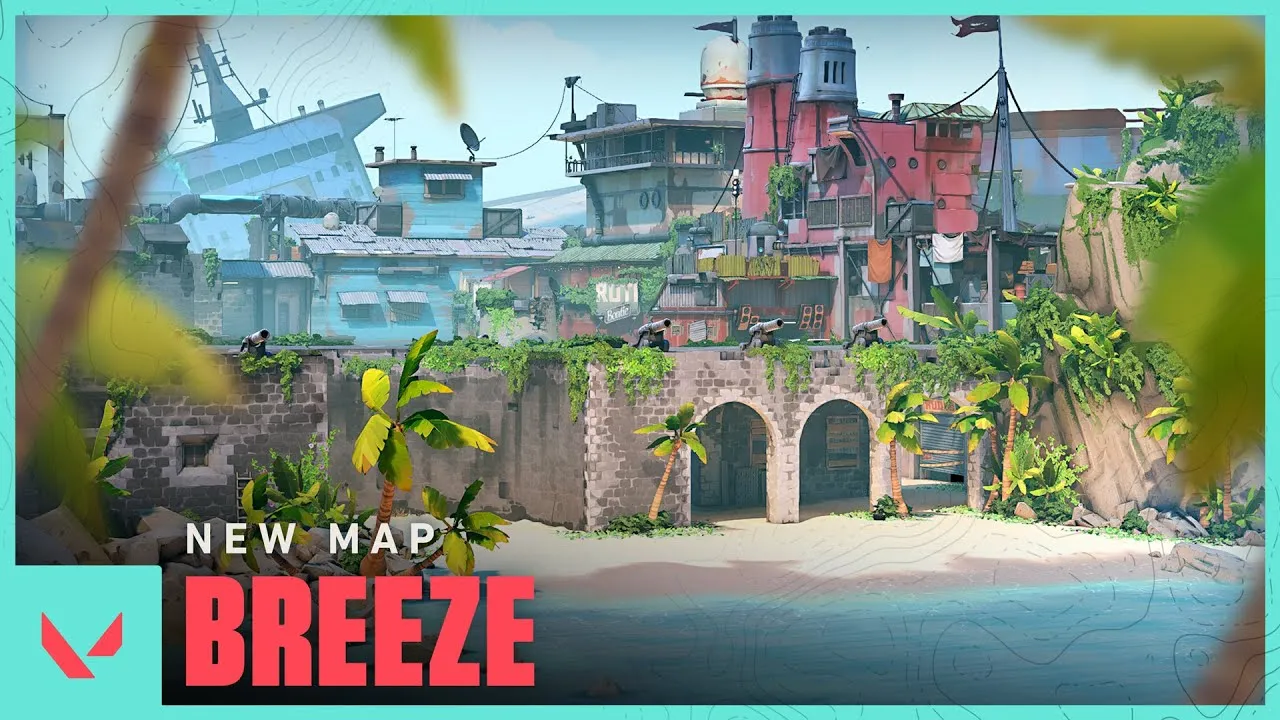 Valorant Breeze: Fans of the popular tactical shooter, Valorant, are eagerly waiting for the return of one of its iconic maps, Breeze. The picturesque island was removed from the rotation pool in Episode 6 Act 1 to make way for the game's newest battlefield, Lotus. However, Riot Games, the developers of Valorant, may soon bring back the fan-favorite map to the game.
Breeze's Tactical Features and Popularity in Esports Scene
Breeze is known for its unique tactical features, including rope ascenders that lead to a long hallway with a one-way chute to the midsection and a loud mechanical door. The map's popularity in the esports scene is evident from its interestingly diverse meta. Breeze was the sixth map added to the rotation in Episode 2 Act 3 (2021) and quickly became a fan favorite.
Current Status of Breeze and Bind in Valorant
Breeze and Bind were removed from the rotation at the start of Episode 6, and their absence was replenished by Lotus and Split. At present, there are nine maps in Valorant, out of which only seven are active in Competitive and Unrated queues. The developers haven't officially announced any plans to reintroduce Breeze to the game, but given the expected return of Bind in Episode 7 Act 1, fans can anticipate Breeze's comeback in Episode 8 Act 1 (late 2023/early 2024).
Riot Games' Deviation from Usual Patterns
However, Riot Games has been known to deviate from its usual pattern in many cases. For instance, Split was removed from the rotation in Episode 5 to accommodate Pearl, the game's eighth map. The developers restricted the rotation pool to seven maps at the time, making it easier for beginners to understand the meta. Split was later added back to the rotation after receiving balancing changes to its features.
Developers' Promises and Plans for Valorant Breeze
The developers have promised to build upon Breeze's features and improve its team composition meta in Valorant. They believe that the map has room for improvement in terms of Agents and team comp diversity and that there are opportunities for simplification of the space. However, there is no official information regarding Breeze's return to Competitive and Unrated queues as of yet. The map is currently available in other game modes, including Spike Rush, Custom, and Escalation.
In conclusion, fans of Valorant are excited about the possible return of Breeze to the game's map rotation. Breeze's unique tactical features and popularity in the esports scene make it a fan favorite. Although the developers haven't officially announced any plans to reintroduce Breeze to the game, fans can anticipate its comeback in Episode 8 Act 1. However, Riot Games' deviation from its usual pattern and lack of official information should be taken lightly.
Thank you for taking the time to read our article. To stay up-to-date with the latest news and articles, we kindly recommend following The Esports Today on Google News.