UNCMN Digital and Rising Capital Partner to Drive Growth in Web3, Crypto, and Gaming Segments in India and SEA Region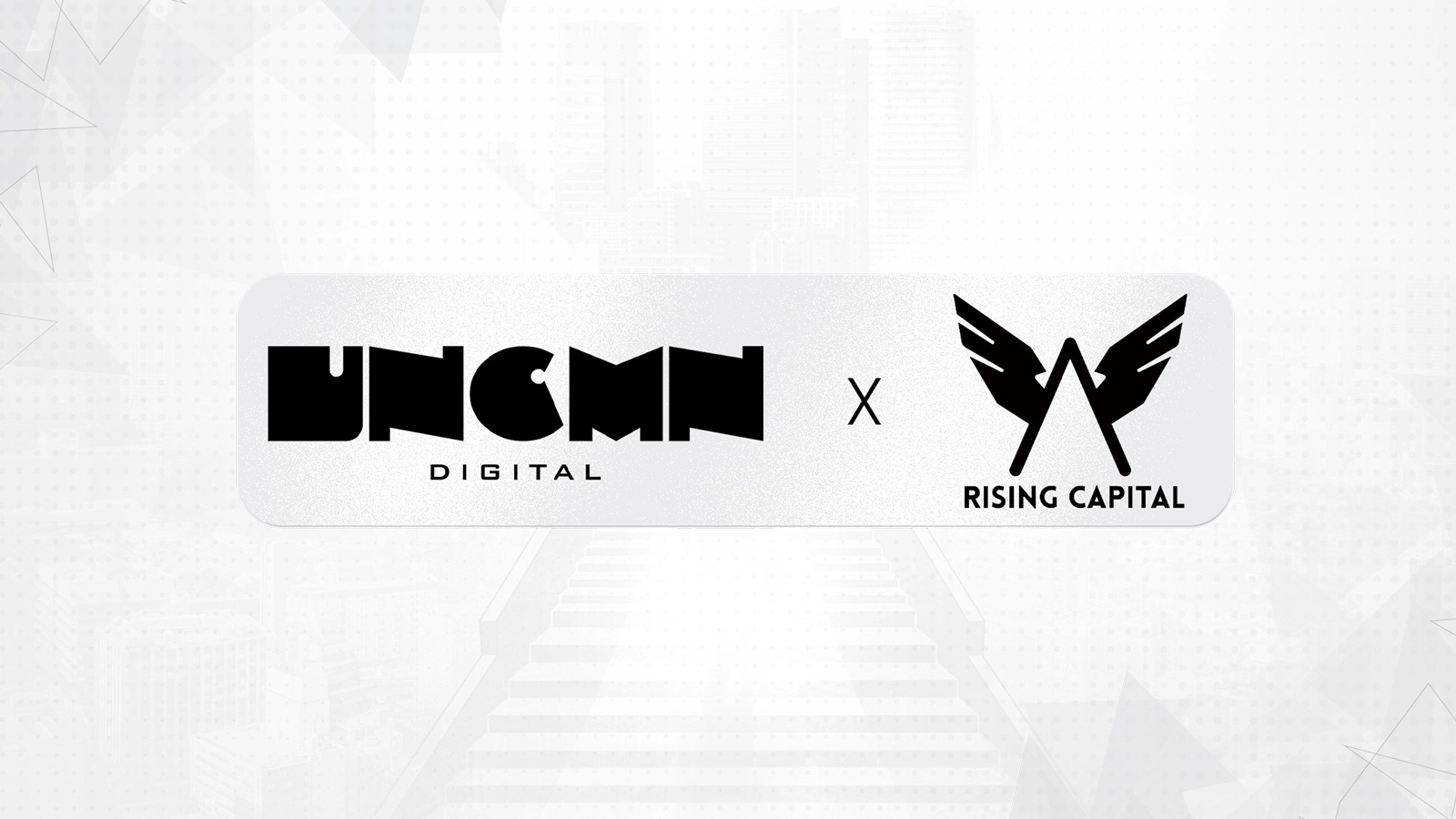 Rising Capital, a leading digital assets management firm, and UNCMN Digital, a full-service influencer and gaming marketing solutions company, announced today a strategic partnership for sectors like; Gaming, Web3, Crypto, NFT & Metaverse etc.
Singapore-based Rising Capital invests in early-stage crypto companies across the NFT, gaming, and metaverse sectors, while UNCMN Digital has access to thousands of global influencers/creators, gaming talents, esports teams and IPs.
Through this partnership, Rising Capital and UNCMN Digital aim to provide maximum visibility and activation to projects spread across categories like Gaming, Metaverse, NFTs etc. Rising Cap invests in early stage web3 startups, their idea is to not only invest but provide the resources, connections and core business propositions to any project that's willing to build in the web3 industry.
The partnership with Rising Cap is aligned with UNCMN Digital's growth ambitions in the SEA (South-East Asia) region. UNCMN Digital has recently opened an office in Jakarta and appointed esports/gaming industry veteran Mr. Sultan Erza Taruna to lead their efforts. Mr. Taruna brings extensive experience to the table, having served as the Head of Business Development at GPX and leading their operations in Indonesia. He has also played a key role in the recent transfer of PUBG Mobile world champions Luxxy & Zuxxy from BTR (Bigetron Esports) to Persija Esports, which is an esports wing of the great Indonesian football club "Persija." He has worked with some of the biggest esports and gaming companies in the region, including Alter Ego Esports, ONIC Esports, RevivaL TV, and more.
By building campaigns that stand out, experiences that last, and strategies that really work, UNCMN Digital will help Rising Capital's portfolio companies and partner projects achieve their full potential. The partnership is aligned with UNCMN Digital's ambitions and primary goal to go all-in and build a great business in the SEA region, with a current focus on Indonesia and the Philippines.
"We are incredibly excited to unveil our partnership with Rising Capital and take pride in the belief that this collaboration has the potential to revolutionize the web3, crypto, metaverse and P2E gaming segments in India and the SEA region. As pioneers in our respective fields, we are honored to have been entrusted with the responsibility of driving the growth of Rising Capital's portfolio and partner projects. We express our gratitude to the team at Rising Cap for their unwavering faith in us. We look forward to the exciting times ahead and anticipate significant growth and development for both UNCMN Digital and Rising Capital," said Anshuman Dash, Co-founder and CEO at UNCMN Digital.
"We take a fundamental approach to identify unique investment opportunities in the emergent and evolving crypto asset class. As co-builders and founders, we help projects' businesses on a daily basis, We are excited to partner with UNCMN Digital and bring their expertise and extensive network to the forefront of Rising Capital's operations in India and the SEA region. We believe that this partnership will provide immense value to our portfolio companies, partners and stakeholders and help them unlock new growth opportunities," said Sankalp Shangari, Managing Director at Rising Capital.