Revenant Esports makes history with E-Gaming Unplugged series on ZEE5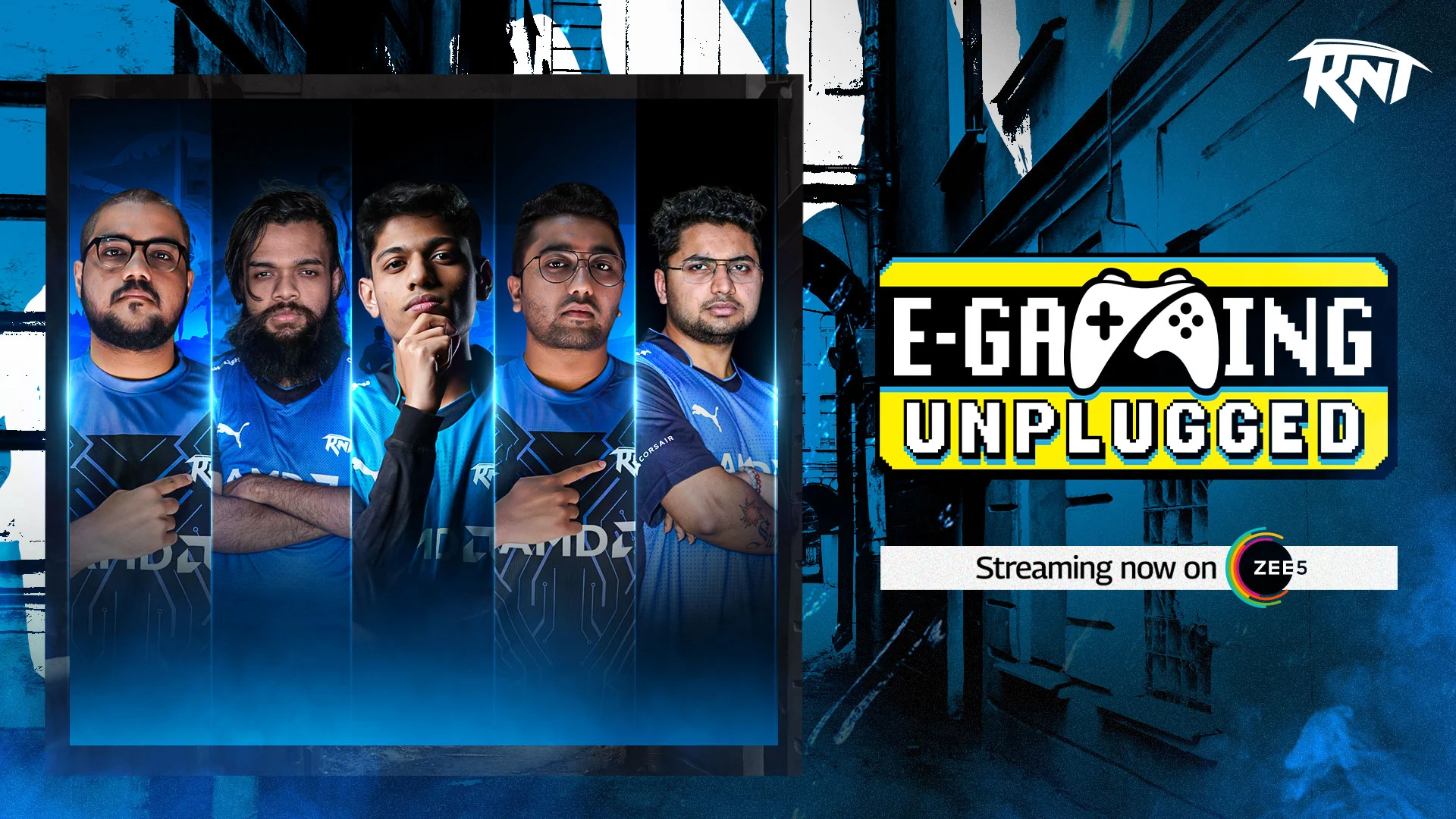 Indian esports organization, Revenant Esports, has made history by becoming the first of its kind to feature on an Over-The-Top (OTT) platform. The company collaborated with ZEE5 for the E-Gaming Unplugged series, which showcases Revenant Esports' players.
The E-Gaming Unplugged series currently features five episodes, with more on the way. Each episode focuses on a different Revenant Esports player, including Kasif "Paradox" Sayyed, Sahil "1TapGod" Duble, Shailesh "Blackhawk" Dalvi, Jeet "Swifty" Kundra, and Raunak "MrCrowley" Sen.
The show, shot at Revenant Esports' grand gaming facility in Mumbai, offers insight into the lives of the players. It also sheds light on the challenging life of an esports athlete and what it takes to compete at the top level.
Viewers can tune into E-Gaming Unplugged for free on the ZEE5 website or application and watch the players have candid conversations on esports, gaming, and beyond with influencer Prerna Rajput.
Founder and CEO of Revenant Esports, Rohit Jagasisa, commented on the E-Gaming Unplugged series, stating, "We have been at the forefront of breaking barriers in the Indian esports industry, whether it be recognizing and nurturing talent from the grassroots or bringing non-endemic brands like PUMA into the industry. Our collaboration with ZEE5 for the E-Gaming Unplugged series is another addition to that as we unlock an exciting new revenue stream. OTT also offers a level of storytelling to fans unparalleled to other platforms."
Revenant Esports is one of the most successful esports organizations in India, boasting 45+ athletes across eight rosters in different gaming titles. In the first three months of 2023 alone, the organization has qualified for two international tournaments in Pokémon UNITE and Brawl Stars.
Thank you for taking the time to read our article. To stay up-to-date with the latest news and articles, we kindly recommend following The Esports Today on Google News.