The Rapid Growth of Esports in India 2021
Growth of esports in India: Online games played competitively in the form of tournaments and leagues are named Esports. Games that are digital or virtual versions of mainstream sports are also included in esports. It has effectively taken over the Indian market as a result of its promotion and campaign on multiple internet streaming platforms. Sports games, multiplayer online battle arenas (MOBAs), first-person shooter (FPS) games, fighting, card games, and real-time strategy (RTS) are the most popular Esports genres in the country. India has avidly incorporated this esports enthusiasm.
Growth of Esports in India
Growth has occurred in cycles, influenced mostly by international trends and internet accessibility. Since 2016, there has been a rise in gaming activities in India. Many reasons contribute to this rise, including a large number of internet users in India and the extensive usage of digital payment systems. Publishers like Garena, Riot, and Krafton, among others, are actively investing in and growing Esports in India.
Tournament incentives and prize money are increasing and will continue to go up. While inter-regional and inter-city esports events, as well as brand sponsorships, are on the rise, the prize pool is encouraging young people to pursue esports and online gaming as a full-time career option. The massive increase in Esports prize money pool of about 123.3 percent between 2016 and 2018 has enticed gamers to pursue careers as professionals.
Esports gamers have surged from 20 million in 2010 to 300 million in 2019! This figure is predicted to reach 628 million by the end of the year, according to Nasscom. In India, the prize fund for esports tournaments has increased by roughly 180 percent year on year. The second PUBG Mobile India Series took place in 2020, with a prize pool of Rs. 50,00,000.
Native Indian game developers have increased from 25 in 2010 to 275 in 2019. According to the Venture Intelligence report, venture capital investors have invested $438 million in Indian gaming start-ups since April 2020. According to Inc 42 Plus, total venture capital funding in Indian gaming firms is expected to reach $448 million between 2014 and 2020. As a result of the current expansion, it is expected that the Indian gaming industry will reach $1 billion by 2021.
Foreign Investments in Indian Esports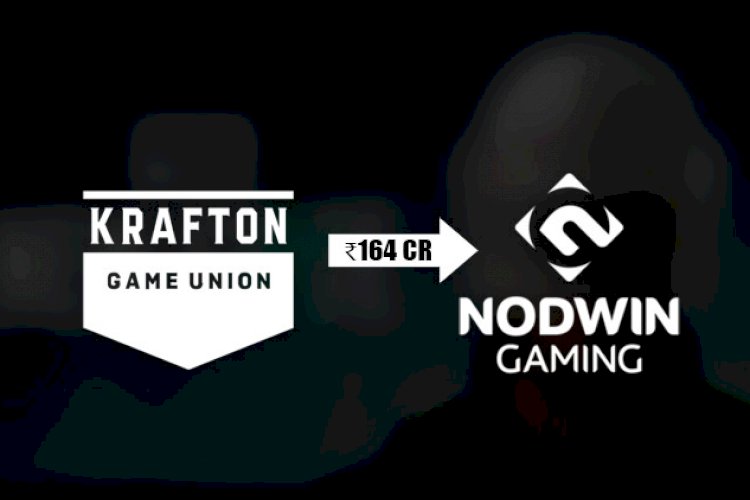 In India, many companies are investing in games because the market is booming. Both gaming and non-gaming companies have made significant progress in this area. Given the interested audience and rising base of players and spectators, brands are investing in the esports business. Many esports tournaments and teams have been sponsored by beverage brands including Red Bull, Mountain Dew, and Coca-Cola in India.
The target population for these beverages is frequently the same as that of esports players or watchers, making them a strong fit for esports branding. Luxury automakers like Mercedes Benz have also entered the race. The India ESL Gaming esports circuit is sponsored by a German automobile manufacturer. Louis Vuitton, a French fashion brand and luxury goods company, has made its clothing line available to all League of Legends players as an in-game character skin.
In a recent announcement, M42 Esports, a Singapore-based startup, stated that it would spend $750,000 in India's esports industry. This investment will help to propel India's gaming business forward and pave the way for some significant improvement.
Fnatic, a UK-based esports organization, has secured a long-term deal with Pocket Aces' Loco, an Indian live streaming platform. The goal of the alliance is to generate original esports content, such as tournaments, live streaming, etc. Nova Esports, a Hong Kong-based esports organization, has announced a collaboration with Godlike, an Indian PUBG Mobile team.
Dell Alienware, a Dell computer hardware business based in the United States, has made an esports investment. Animesh 'Thug' Agarwal, an Indian streamer, influencer, and team owner, collaborated with Gigabyte AORUS and CORSAIR.
Agarwal collaborated with AORUS on several content-driven promotional activations, including giveaways, product reviews, PC building sessions, chat shows, and tournaments. Through the Elgato line of products, Agarwal investigated both PC and mobile activations owing to his partnership with CORSAIR. The list goes on.
Future of esports in India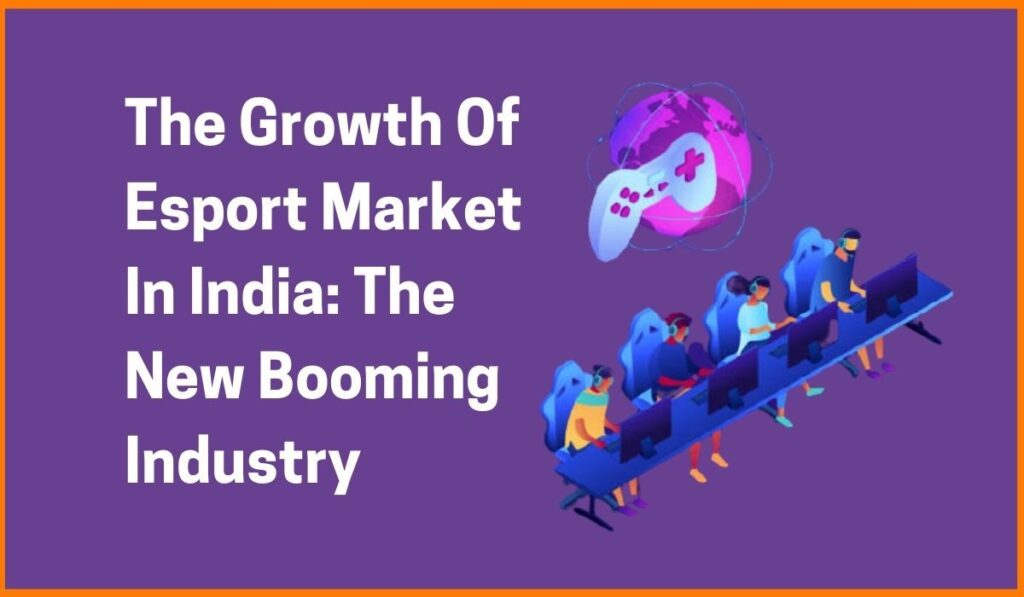 In India, esports has a promising future. Several reasons will propel the sector's growth in the future years. Some of the most important factors are live broadcasting and larger reward money for the competition. The pandemic has hastened digital use and business growth. It also aided the expansion of India's esports industry.
Esports is expected to be integrated into the syllabus and taught as a full-fledged subject to students. Esports degrees and certificate programs will soon be available in the educational industry. The industry will have more scope for creativity as a newcomer, as well as more brand freedom.
Attributable to esports, they'll be able to tell their stories in a narrative format, but with a twist. During the lockdown phase, the number of mobile gaming users also increased from 60% in pre-covid periods to 68 percent after. Users spent 218 minutes per week playing mobile games after the lockout, up from 151 minutes before the lockout.
As smartphones are becoming more widely used around the world, this figure is expected to climb. The availability of high-speed broadband has also increased. Esports and internet gaming have the potential to grow in lockstep with the rise in smartphone usage. The moment has come for stakeholders to rise to the occasion and demand more from this sports vertical.
Conclusion
India as an esports market has a lot of potentials, given its large population and hundreds of millions of prospective gamers. In India, esports is no longer in its immature stage. Technology is one of the few things that provide value to all types of organizations, and as we progress toward a more technologically run society, the bar will continue to rise. Gaming is big in India, with Indians among its most active subscribers
The expansion of the esports business will provide more professional chances for those who are passionate about the sport. The year 2021 is expected to be a year of growth and involvement for the esports industry, with a bright future ahead. We can say from this that It is undeniable that esports is relevant in India and thus, is here to stay.
-Shireen & Aditi Karn