FEAI organized National Summit to structure the Esports Framework of India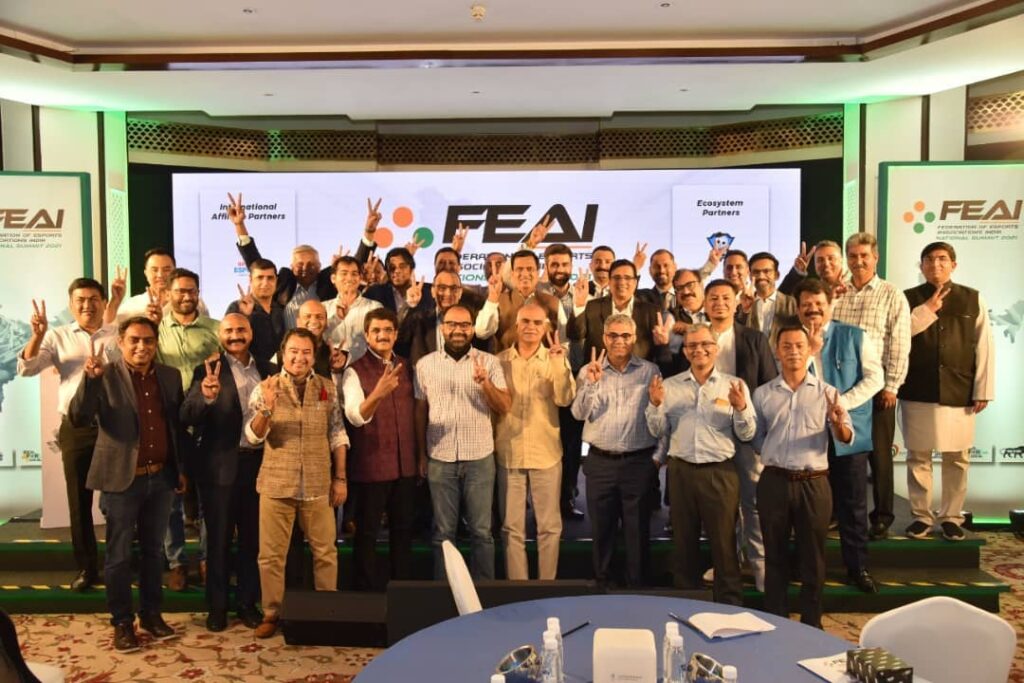 India witnessed utmost growth in the field of Esports across developers, talent, and numerous other existing and embryonic stakeholders due to absolute potential and digital widespread in past 5 years. Considering rapid narrative development bringing every stakeholder under a common roof to prepare a detailed future course of actions was a much-needed affair.
In boost of the scene, The Ministry of Sports and Youth Affairs recognized the Federation of Electronic Sports Association India (FEAI) as its central federation for representing Esports in India with retired Chief Justice of Jammu and Kashmir appointed as its ombudsman along with various State level appointments in the newly recognized federation.
Few notable additions in the appointments are Vaibhav Dange (ex PS to Union Minister RTH, Nitin Gadkari) as Founding Director in charge; Anupam Yadav (ex PS to Union Minister of Law Kiren Rijuji) as Co-Founding Director; Sanjeev Singh, (OSD to CM of Uttar Pradesh) as Head of UP Esports Association; Rahul Singh (Information Commissioner of Madhya Pradesh) as Head of MP Esports Association, Bhaichung Bhutia (Former Indian National Football Team Captain) as Head of Sikkim Esports Association; Gagang Narang (Olympic Medalist) as Head of Telengana association and many more.
The Federation of Electronic Sports Association India organized a National Summit on 22 October 2021 bringing together key members of the industry along with various sporting legends, esports talent, leading event organizers, and representation from every part of the country to discuss and structure sustainable and effective esports growth framework.
Federation of Electronic Sports Association India (FEAI)
Speaking his part at the inaugural function, Vaibhav Dange, Founding Director said."India is poised to make headway in esports and reap great benefits from this pursuit, both in terms of the Indian Youth's participation in esports and their willingness to create their own identity in the Global Esports Arena, as well as the overall development of esports as a whole.
We are involved with all stakeholders to put together a draft policy that highlights the right definition of esports, how it is differentiated from online gaming, what is required regulatory framework, and how athletes need to be ranked and protected in the long term."
Additionally, Dange expressed gratitude on behalf of FEAI for the support of their variant anchor partners in the Indian Esports Ecosystem, notable among which have been JetSynthesis Pvt. Ltd, Nereus Esports, and many other supporting members.
Rajan Navani, Founder of JetSynthesis Pvt.Ltd discussed the requirement of forthwith actions following the establishment of FEAI."Today marks a momentous occasion that we may look back to in 10 or 12 years when we chart the journey of esports in India. As the immediate three-point agenda, we must first work towards maintaining the centrality of players and consolidating a talent pool in the country under a professional structure" claimed Navani.
"Secondly we must face the challenges of data sovereignty and implement a policy framework around data protection and sovereignty and finally, work towards making Indian Esports and indigenous titles truly worldwide. We must endeavor to create a sustainable economy around esports that aids job production and enables revenue generation," added Jetsynthesis Founder.
JetSynthesis has been constantly in the race of Indian Esports market stealing headlines along with Shiva Nandy's Sky Esports through their aggressive esports plans and policies. Sky Esports has played a major role in previous years to uplift Esports in India cracking humongous event deals providing a fluent esports base to the country.
Moving forward Indian developers have the task ahead to develop more customized games suited to the esports niche. These digital versions of the traditional sport are far more accessible and form a critical stepping stone in grassroots developments of any sports as well.
FEAI endeavors to create a policy-led narrative and welcome industry feedback both at the Centre and State level through its 26 state associations. Also, FEAI will be formulating a policy knowledge paper to take the dialogue forward.
It will be exciting to see the working roadmap of the newly recognized federation and the long-term impacts on the Esports Scenario of India. Do Share your Expectations from this major move in Esports History of India in the comment sections below
-Manav Aggarwal