SK Rossi Talks About His VCT LOCK/IN Performance Against Vitality
SK Rossi discusses his performance against Vitality at VCT LOCK/IN. Read on for insights into his gameplay and strategy.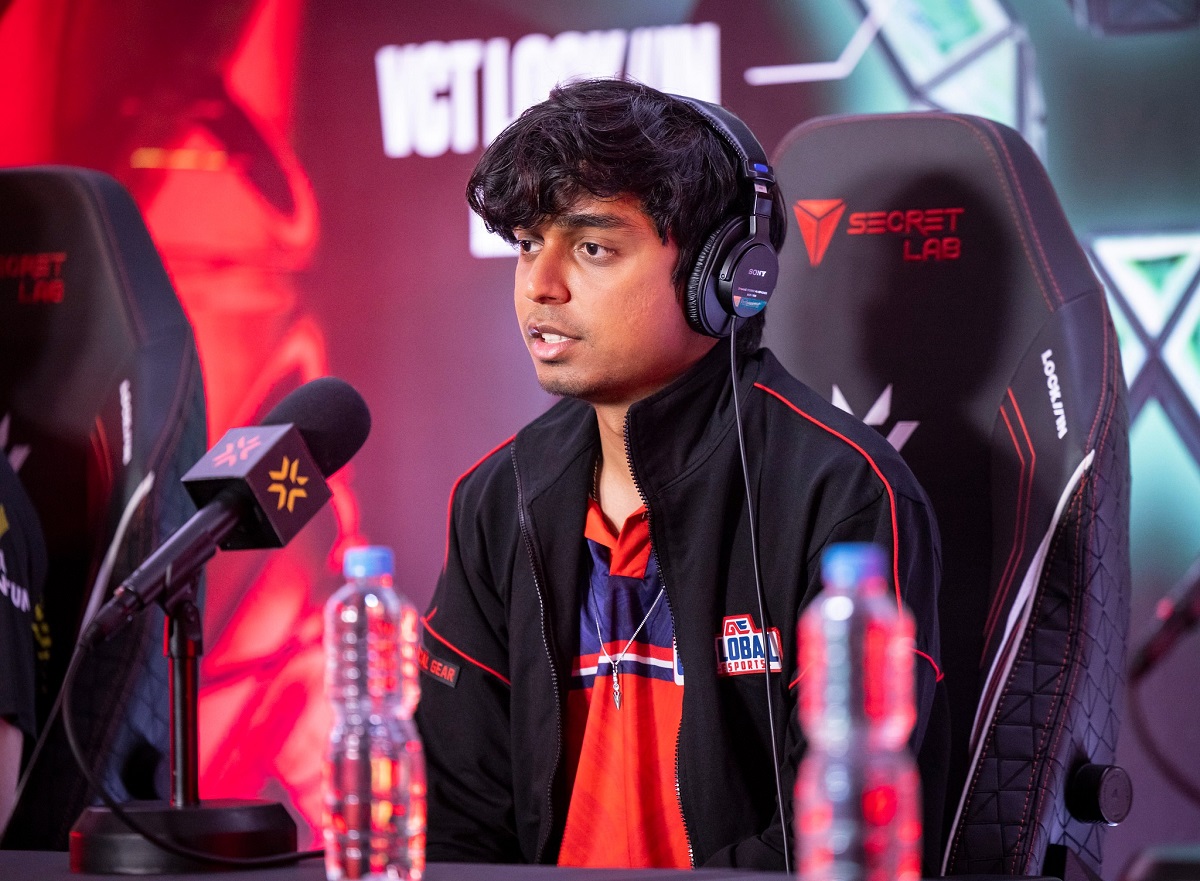 Global Esports, a team from India made their international debut in Valorant against Team Vitality at the VCT 2023: LOCK//IN São Paulo on February 23.
While the team's performance resulted in their elimination after a '2-1' defeat, the potential of Ganesh "SkRossi" Gangadhar shone through, proving that they could make a mark on the global stage.
SkRossi made history as the first player from India to compete in an international Valorant tournament. Although he didn't deliver his best, his performance on Pearl was impressive, with a quad-kill sealing the series.
However, in the post-match conference, SkRossi admitted that he did not perform as well as he could have and only demonstrated 40% of his potential.
SkRossi's Overall Performance Against Team Vitality
Despite the team's loss, SkRossi's debut was a momentous occasion for the Indian esports community, as he received some praise, highlight clips, and the confidence that he can perform much better in the future.
"It just comes with experience and more games at the big stages. I don't think this was a really good performance, I could have done much better is what I feel," SkRossi said in the official post-match conference. He realizes that with more experience and practice, he can compete at the highest level.
SkRossi's Performance Statistics
SkRossi's performance statistics in the best-of-three series against Team Vitality were impressive, with a K/D/A of 29/45/19, an average Combat Score of 131, an average Damage per Round of 92, and a Headshot% of 36%.
SkRossi's best showing was on the second map, Pearl, where he played the role of an initiator with KAY/O. He clutched several rounds and secured the map win for his team in a clip that has now gone viral.
SkRossi finished with an average Combat Score of 202, leaving a strong impression on the global community.
SkRossi's international debut in Valorant was a historic moment for Indian esports, despite the defeat of his team. SkRossi's performance was noteworthy, and he showed potential for even better performances in the future.
With more experience and practice, SkRossi can make his mark on the global stage and bring glory to the Indian esports community.