Shark Tank fame Upthrust Esports promoting BGMI tournaments despite the ban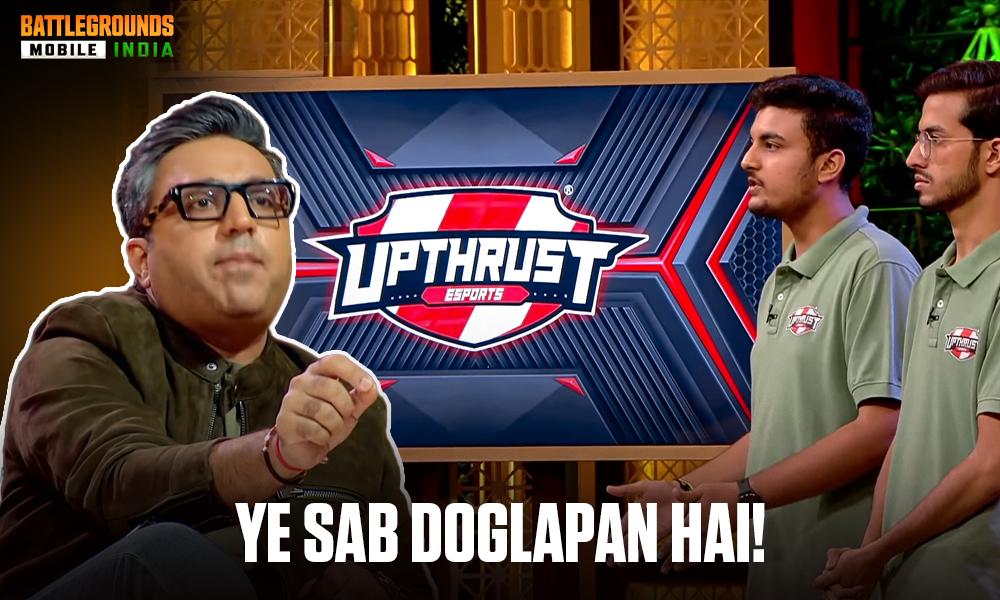 The tumultuous world of esports is always rife with controversy and conflict, and the latest incident involving Upthrust Esports and BGMI tournaments in India is no exception. Despite the ban on BGMI due to concerns about user privacy, Upthrust Esports, a well-known tournament organizer, has been brazenly hosting BGMI tournaments on Loco, a move that has certainly surprised many.
It is undeniable that the ban on BGMI has had far-reaching consequences in India, as all major official events and some local LAN tournaments from other organizers have been canceled. However, the servers are still operational, and many players have continued to play scrimmages to practice or pass the time.
While Upthrust's decision to host BGMI tournaments has raised eyebrows, it is not an isolated incident. Many other organizations, such as Levitate, Angry Panda, and others, have also been hosting similar tournaments. Yet, the controversy surrounding Upthrust's actions stems from the fact that it appears to be disregarding the government's decision to ban the game due to its classification as a national security threat.
Despite the controversy, Upthrust's decision to host BGMI tournaments has not gone unnoticed, as the company was recently featured on Shark Tank India, becoming the first esports-affiliated company to be hosted on the show. However, Tier 1 Tournament Organisers such as Skyesports, Nodwin Gaming, Penta Esports, and The Esports Club have chosen to respect the government's decision by refraining from hosting BGMI tournaments, demonstrating their true patriotism towards the nation.
The situation has only escalated with the recent call from Krafton, the developer of BGMI, urging all TOs to stop broadcasting BGMI tournaments or events in India. This development may have a significant impact on the upcoming third-party BGMI events lined up by organizations like Upthrust Esports.
The decision by Upthrust Esports to host BGMI tournaments despite the game being banned in India has generated significant controversy, but it is not an isolated incident.
The decision by Tier 1 Tournament Organisers to respect the government's decision by refraining from hosting such events should be commended, and others should follow suit to demonstrate their patriotism toward the nation. Ultimately, it is essential to consider the government's decision to ban the game for the greater good.
---
The opinions presented in this piece merely reflect the facts and are not meant to cause harm to anyone. By presenting facts and perspectives in an objective manner, the author seeks to provide a fair and objective examination of the topic. While certain opinions might be expressed, it's crucial to understand that they do not necessarily reflect those of the author or of The Esports Today as a whole. The ultimate objective is to promote mutual understanding and promote serious conversation without harming or offending any particular person or group.