How Mr Beast Makes His Money: From YouTube Newcomer to Multi-Millionaire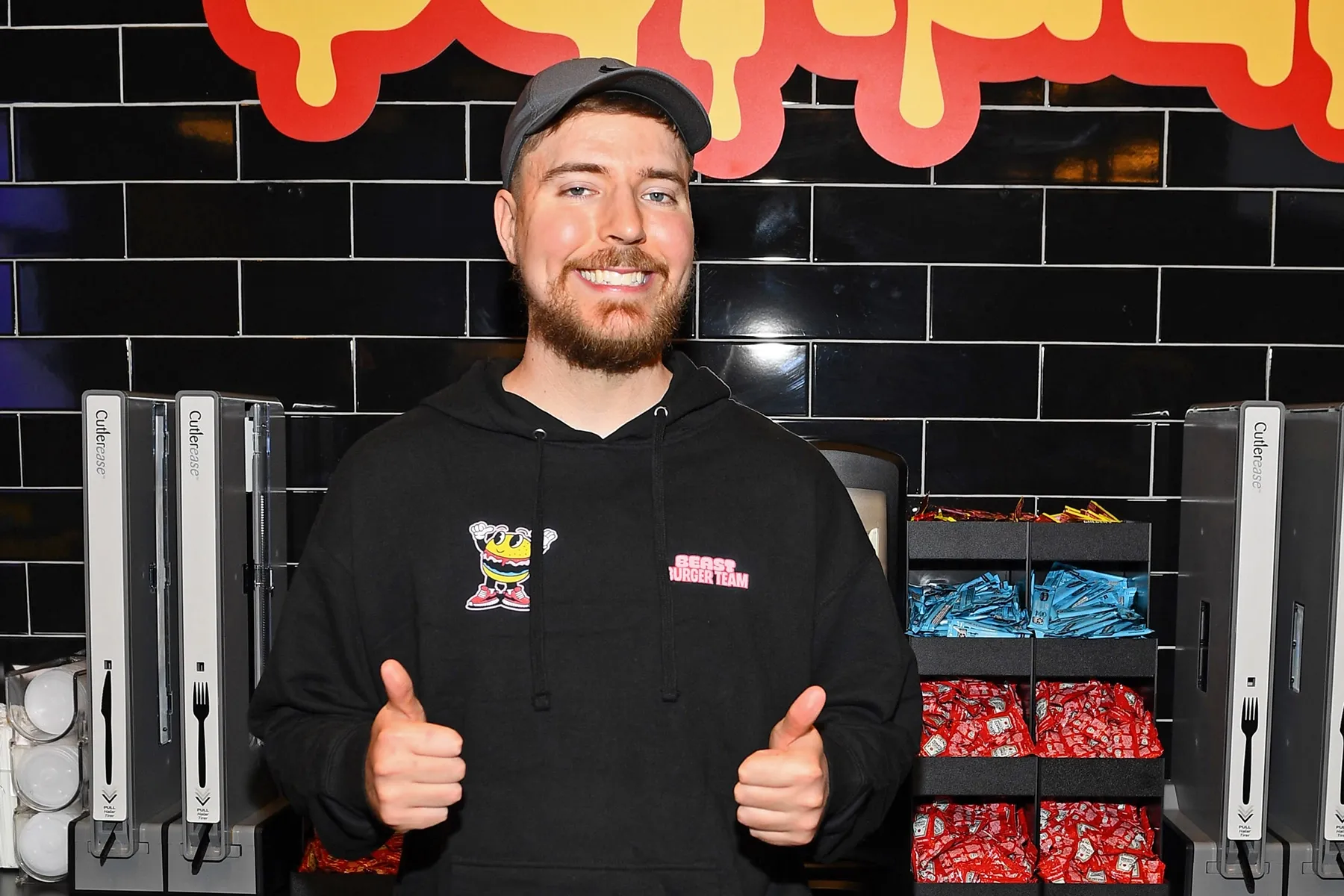 Jimmy Donaldson, known as MrBeast, has become one of the most popular and generous YouTube personalities of all time. His philanthropic nature and outlandish stunts have left many wondering how much money MrBeast has and how he made his fortune. In this article, we'll explore MrBeast's journey to success, his revenue streams, and his biggest charity projects.
MrBeast's Rise to Fame
MrBeast started his YouTube channel at the age of 13 in 2012. Over the years, he built up a range of content that enabled him to drop out of college and pursue his YouTube career full-time. His loyal fan base, which includes over 95 million subscribers on his main account and over 27 million on MrBeast Gaming, is a critical factor in making him one of the richest YouTubers of all time while still in his 20s.
How MrBeast Made His Money
MrBeast is best known for his outlandish financial stunts, which are funded by massive sponsorships. His unique brand of online philanthropy instantly attracted a host of wealthy sponsors, including Quidd, CSGO Lotto, Honey, TikTok, and many others. These prominent brands donate hefty sums to Donaldson for use as he sees fit, with MrBeast stating that he recycles the majority of this funding back into increasingly grandiose giveaways and production costs, as well as his growing self-branded merchandise.
Aside from sponsorships, MrBeast also earns a high pay-per-1000-views rate from his 90 million on-platform subscribers across three self-owned channels. He also receives huge sums from high-profile sponsors looking to advertise on his videos, which coupled with his own wildly successful merch store ensures Donaldson is a very wealthy man indeed.
MrBeast's Revenue Streams
MrBeast's revenue streams are not limited to sponsorships and merchandising. He also earns a considerable amount of money from YouTube itself, with an estimated $15 million a year from YouTube payouts alone. In 2021, MrBeast made $54 million off his various YouTube channels alone, which is more than double the YouTube income of the most wealthy YouTuber of 2020 (Ryan Kaji at $29.5 million). As his various channels continue to amass subscribers and views, MrBeast's income from YouTube is sure to continue growing.
How Rich is MrBeast?
MrBeast's net worth is on an upward trajectory that shows no signs of slowing. In November 2021, it was estimated that MrBeast was worth as much as $25 million, with the YouTube star taking home approximately $3 million per month from his combination of YouTube royalties, sponsorship payments, and merchandise profits. His skyrocketing personal value ensures MrBeast's giveaways and donations will continue to escalate accordingly as his avid YouTube audiences eagerly await Donaldson's next philanthropic stunt.
MrBeast's Biggest Charity Projects
MrBeast's biggest charity effort to date is called TeamSeas, an ocean cleanup initiative for which MrBeast teamed up with fellow YouTuber Mark Rober to raise $30 million with the goal of removing 30 million pounds of trash from the seas. Prior to the success of TeamSeas, MrBeast donated 1 million meals to families in need during a November 2021 food drive, spending $500,000 and in the process achieving his largest donation milestone to date, surpassing the time he gave away $456,000 in his Squid Game video.
MrBeast Is The Second YouTuber Ever To Reach 100 Million Subs
In July 2022, MrBeast became the second YouTuber ever to reach 100 million subscribers, following PewDiePie's achievement in August of 2019. In a livestream, MrBeast thanked his fans for their support and expressed his dedication to making the best videos possible. He also stated that he has not run out of ideas for YouTube videos and plans to continue his channel for at least another 20 to 30 years.
---
MrBeast's journey to success is a testament to the power of online content creation and philanthropy. His unique brand of YouTube content has earned him a loyal fanbase, numerous sponsorships, and an estimated net worth of $25 million. MrBeast's generosity has also allowed him to make a positive impact through his charity projects, such as TeamSeas and his food drive. As MrBeast's popularity continues to grow, he is sure to make even more of an impact in the future.
Thank you for taking the time to read our article. To stay up-to-date with the latest news and articles around Valorant, we kindly recommend following The Esports Today on Google News.