Andrew Tate Released from Romanian Prison to House Arrest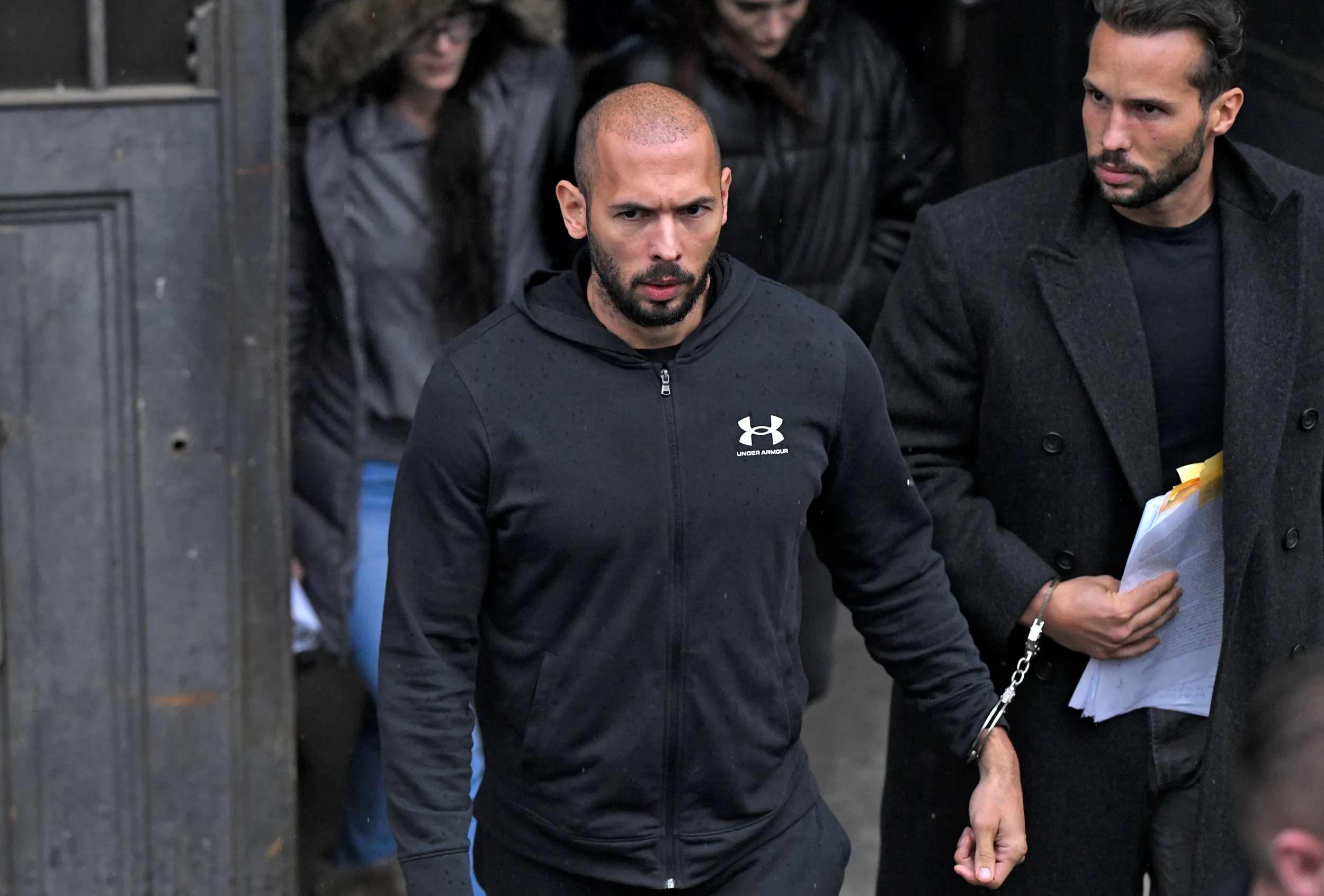 Controversial influencer Andrew Tate and his brother Tristan Tate have been released from a Romanian prison and placed under house arrest, following their successful appeal against allegations of human trafficking, rape, and organized crime. The brothers, who hail from the UK, had been locked up for three months before the court finally granted their release.
The Appeal Process and House Arrest
According to The Mirror, the Tates had been fighting for their freedom since their initial 30-day incarceration in December. After several unsuccessful appeals, the brothers were finally granted their release by an appeals court in Bucharest. Under Romanian law, their release was guaranteed after being held for a maximum of 180 days without any charges being pressed against them.
Despite their release, the Tates will not be entirely free. Instead, they have been placed under house arrest until April 29, and will need to obtain permission from the courts to leave their homes. They are joined in their confinement by two women who were also arrested in connection to the investigation.
Andrew Tate's Hardships in Prison
During his three-month stay in custody, Andrew Tate faced numerous hardships. He claimed that he was subjected to abuse, including being forced to fight off bugs and eat cold food due to his fasting for the Muslim holiday of Ramadan. Despite these difficulties, Tate remained hopeful for a release and hinted at it on social media, stating that it would come "God-willing".
Final Thoughts and Future Updates
The Tates' release from prison and placement under house arrest has been a topic of controversy, with some arguing that they were unjustly detained, while others believe that justice was served. Regardless of one's opinion, it is clear that this case has captured the attention of many people, both in the UK and around the world.
As for Andrew and Tristan Tate, their future remains uncertain. They may still face charges related to the allegations against them, or they may be cleared of all charges. For now, we can only wait for further updates and developments in this intriguing case.
Thank you for taking the time to read our article. To stay up-to-date with the latest news and articles around Valorant, we kindly recommend following The Esports Today on Google News.