Genshin Impact 3.6 Map Leaks Reveal New Names for Upcoming Desert Expansion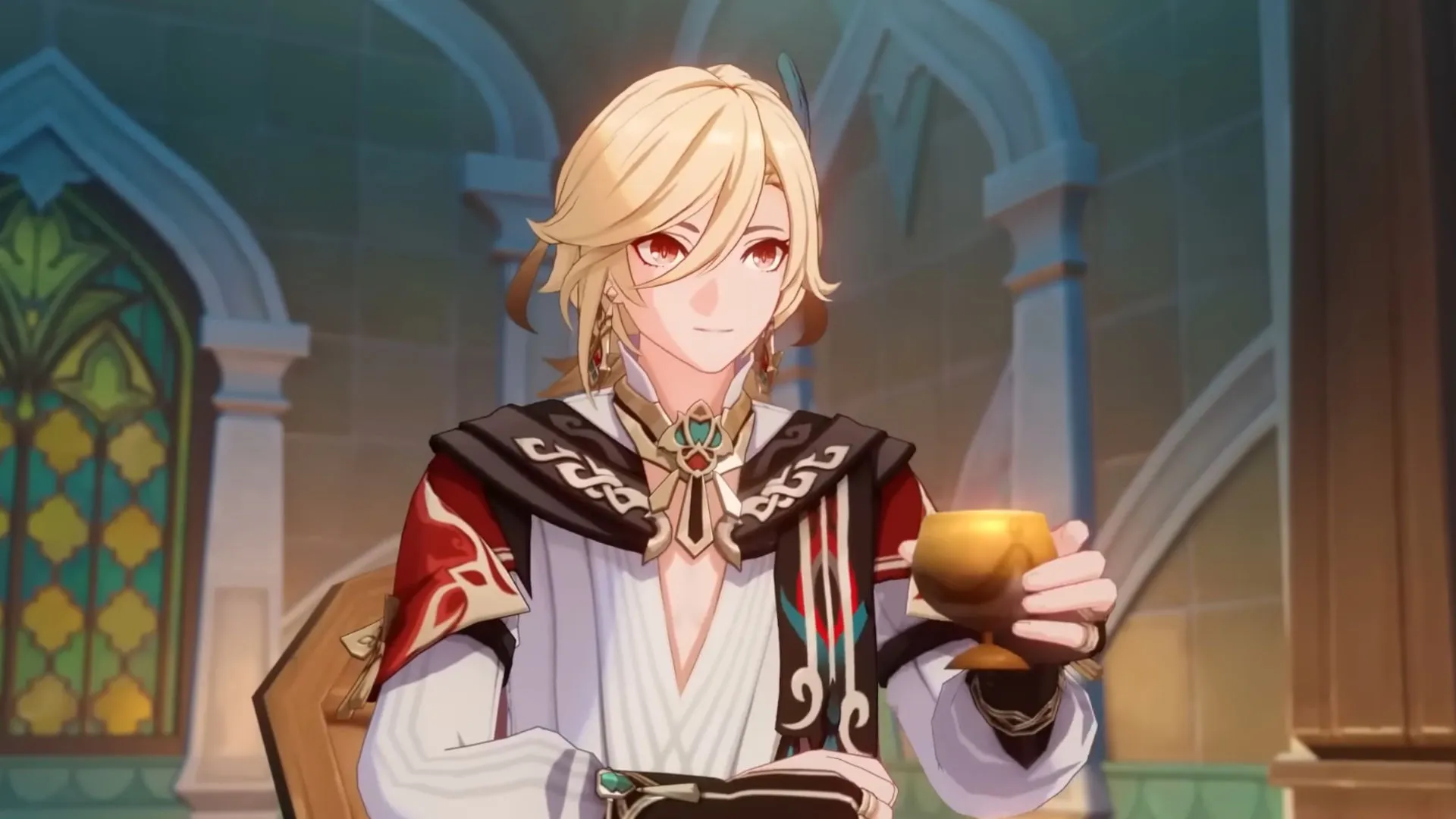 Gamers around the world are excited about the upcoming desert expansion in Genshin Impact 3.6, and some recent leaks have revealed new names for various locations on the world map. While everything is subject to change, gamers can get a sneak peek at what's to come.
The latest leaks have revealed changes to both the zoomed-out and zoomed-in parts of the upcoming desert expansion. The names of some regions have been adjusted, while landmark features and teleports appear to remain the same.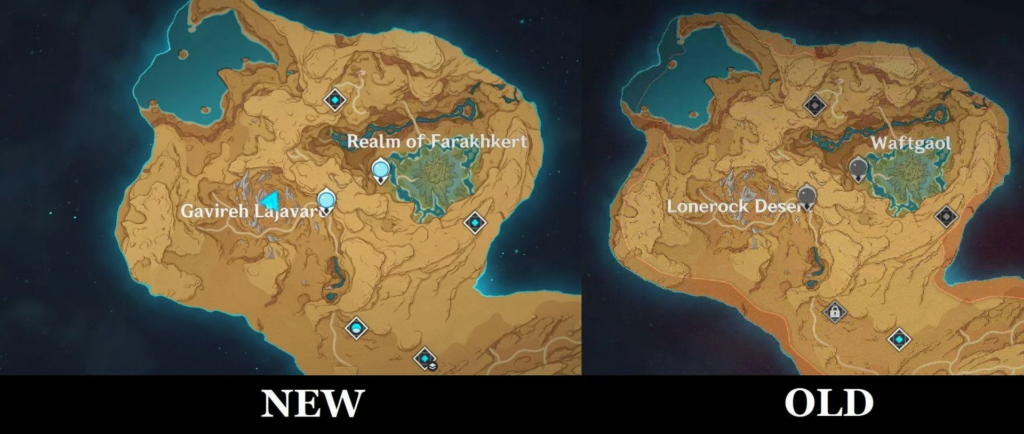 Changes to the Zoomed-Out Map
According to the latest leaks, two major changes have been made to the zoomed-out map. Lonerock Desert will now be called Gavireh Lajavarc, while Waftgaol will be known as the Realm of Farakhkert. These changes give gamers a hint of the new locations they can expect to explore in Genshin Impact 3.6.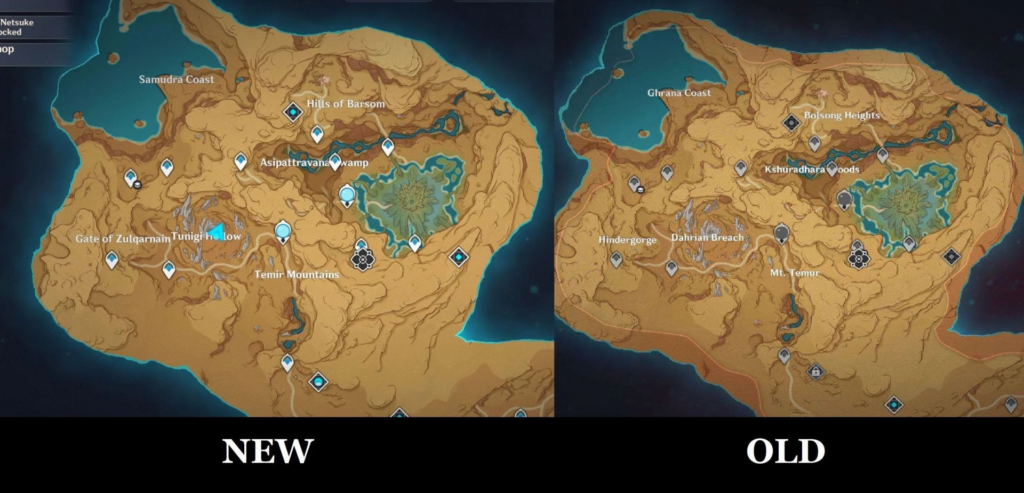 Changes to the Zoomed-In Map
The zoomed-in map reveals more significant changes to the names of locations in the upcoming desert expansion. Ghrana Coast has been renamed the Samudra Coast, while Bolsong Heights is now the Hills of Barsom. Kshuradhara Woods has been changed to Asipattravana Swamp, Hindergorge is now the Gate of Zulqarnain, and the Dahrian Breach is known as Tunihi Hollow. Additionally, Mt. Temur has been renamed the Temir Mountains.
Important Landmarks
Gamers will be pleased to know that there are still 12 teleport waypoints, four domains, and two statues of the seven in the new desert expansion. One of the domains contains two new artifact sets: Nymph's Dream and Vourukasha's Glow. The latter was previously known as Dewflower's Glow.
Achievements
Leaked achievements reveal that there will be at least 16 Seelies, 160 treasure chests, and 16 time trial challenges in the new region. Gamers can also expect to raise something called "Manna Pond" to its full level, earning dozens of Primogems in the process.
Bosses and Banners
A new boss's location has been leaked, and gamers will need one of its drops to max out the talents of Baizhu and Kaveh. The upcoming banners for Genshin Impact 3.6 have also been leaked, with the first phase featuring Nahida and Nilou, while the second phase will have Baizhu and Ganyu. Some leakers have expressed doubts about this lineup, but there is no official confirmation on the Event Wishes.
In conclusion, the latest leaks give gamers a glimpse of what's to come in Genshin Impact 3.6's upcoming desert expansion. With new names for regions and landmarks, a new boss to defeat, and new characters to unlock, gamers have a lot to look forward to in the next patch.
Thank you for taking the time to read our article. To stay up-to-date with the latest news and articles, we kindly recommend following The Esports Today on Google News.