Genshin Impact Kaveh Banner and Abilities Revealed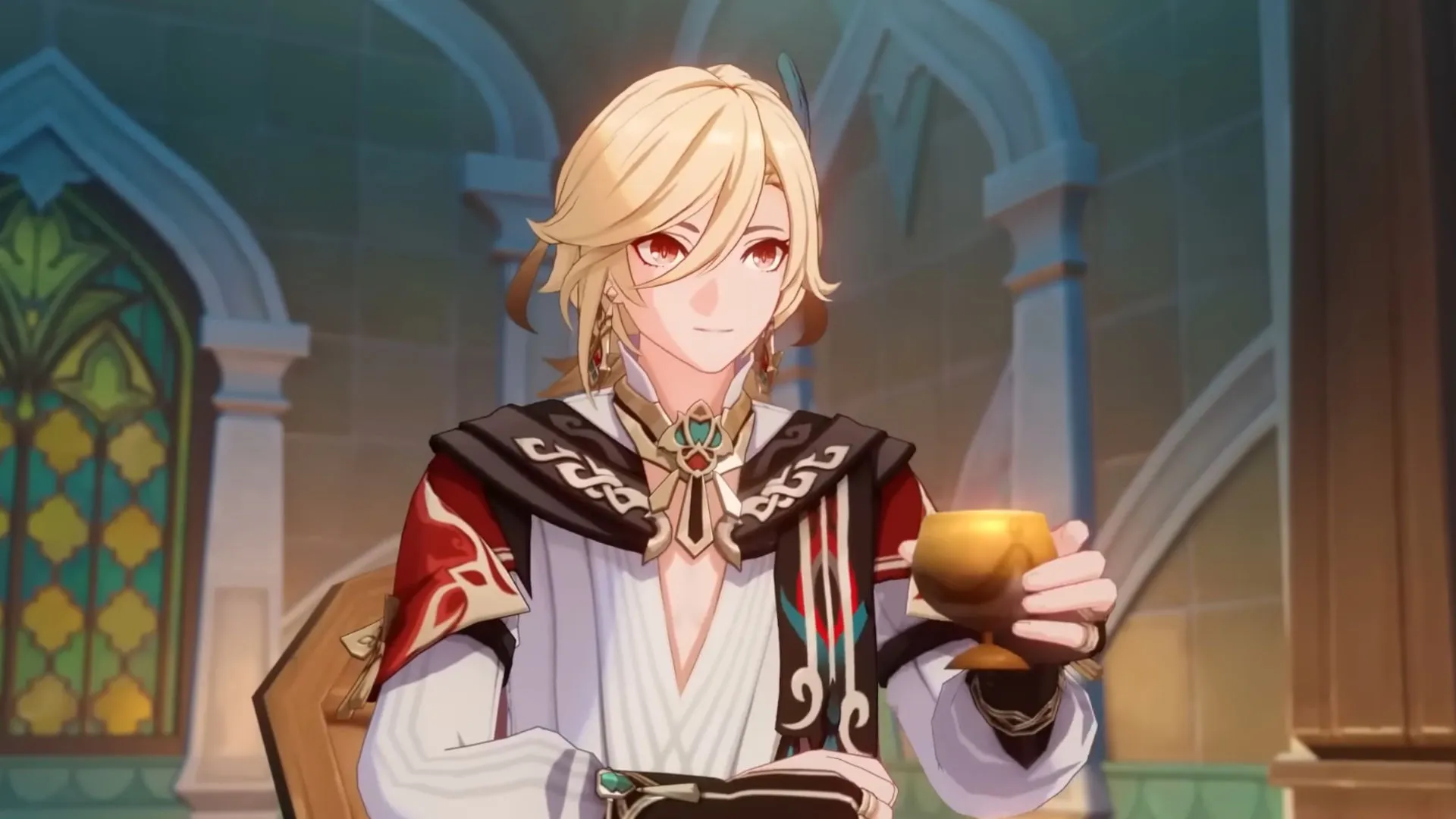 Hoyoverse has officially announced the arrival of the "Renowned Sumeru Architect" Kaveh in Genshin Impact. Kaveh is a four-star Claymore-wielding Dendro character who will be available in the upcoming update alongside Baizhu. Although we don't know which Genshin Impact banner he'll be featured in, we can expect him to be released soon.
Genshin Impact Kaveh Release Date and Abilities
The Genshin Impact Kaveh banner release date is expected to be at the beginning of May. If Kaveh appears on the second banner of the 3.6 update, he will follow the trend of most four-star characters. His abilities have already been datamined by Honey Hunter, and it appears that he'll be an excellent support or sub-DPS character for a Bloom team composition.
Kaveh's abilities utilize Mehrak, his flying robot companion. His normal attack – Schematic Setup – uses Mehrak to perform up to four consecutive attacks. His charged attack drains stamina over time to perform continuous slashes, and at the end of the sequence, he performs a more powerful slash. Kaveh's plunging attack plunges from mid-air to strike the ground, damaging enemies along the path and dealing AoE damage on impact.
Artistic Ingenuity and Painted Dome
Kaveh's Artistic Ingenuity uses Mehrak's mapping ability for offensive, initiating a radial scan that deals AoE Dendro damage. It scans all Dendro Cores in its AoE and causes them to burst. Painted Dome unleashes Mehrak's energy and creates a cubic scanned space, dealing AoE Dendro damage to all enemies within it. This causes all Dendro Cores in its AoE to burst and grants Kaveh several combat abilities, including increased attack AoE and conversion to Dendro damage.
Kaveh also gains increased resistance to interruption during Painted Dome. All of these effects end when Kaveh leaves the field. Additionally, Kaveh's passive skills, The Art of Budgeting and An Architect's Undertaking, provide him with a 100% chance to refund materials when crafting certain furnishings and allow him to regain health when hit by a Dendro Core.
Constellations
Kaveh's constellations offer even more potential for players looking to maximize his abilities. Sublime Salutations increases Kaveh's Dendro resistance and incoming healing bonus after using Artistic Ingenuity, while Grace of Royal Roads increases his normal attack speed during Painted Dome. Profferings of Dur Untash increases the level of Painted Dome by three, while Feast of Apadana boosts the damage dealt by Dendro Cores created from Bloom reactions.
Treasures of Bonkhanak increases the level of Artistic Ingenuity by three, and Pairidaeza's Dreams causes Kaveh's normal, charged, or plunging attacks to unleash Pairidaeza's Light upon an enemy's position, dealing AoE Dendro damage and causing all Dendro Cores within that AoE to burst.
In conclusion, the arrival of Kaveh in Genshin Impact is highly anticipated, and his abilities look promising for players seeking a support or sub-DPS character. Keep an eye out for the upcoming 3.6 livestream for confirmed details on his release and abilities. In the meantime, players can check out the latest Genshin Impact codes for free primogems and see where Kaveh ranks on the Genshin Impact tier list of best and worst characters.
Thank you for taking the time to read our article. To stay up-to-date with the latest news and articles related to Genshin Impact, we kindly recommend following The Esports Today on Google News.