G2 Esports vs Turtle Troop Valorant: How To Watch And More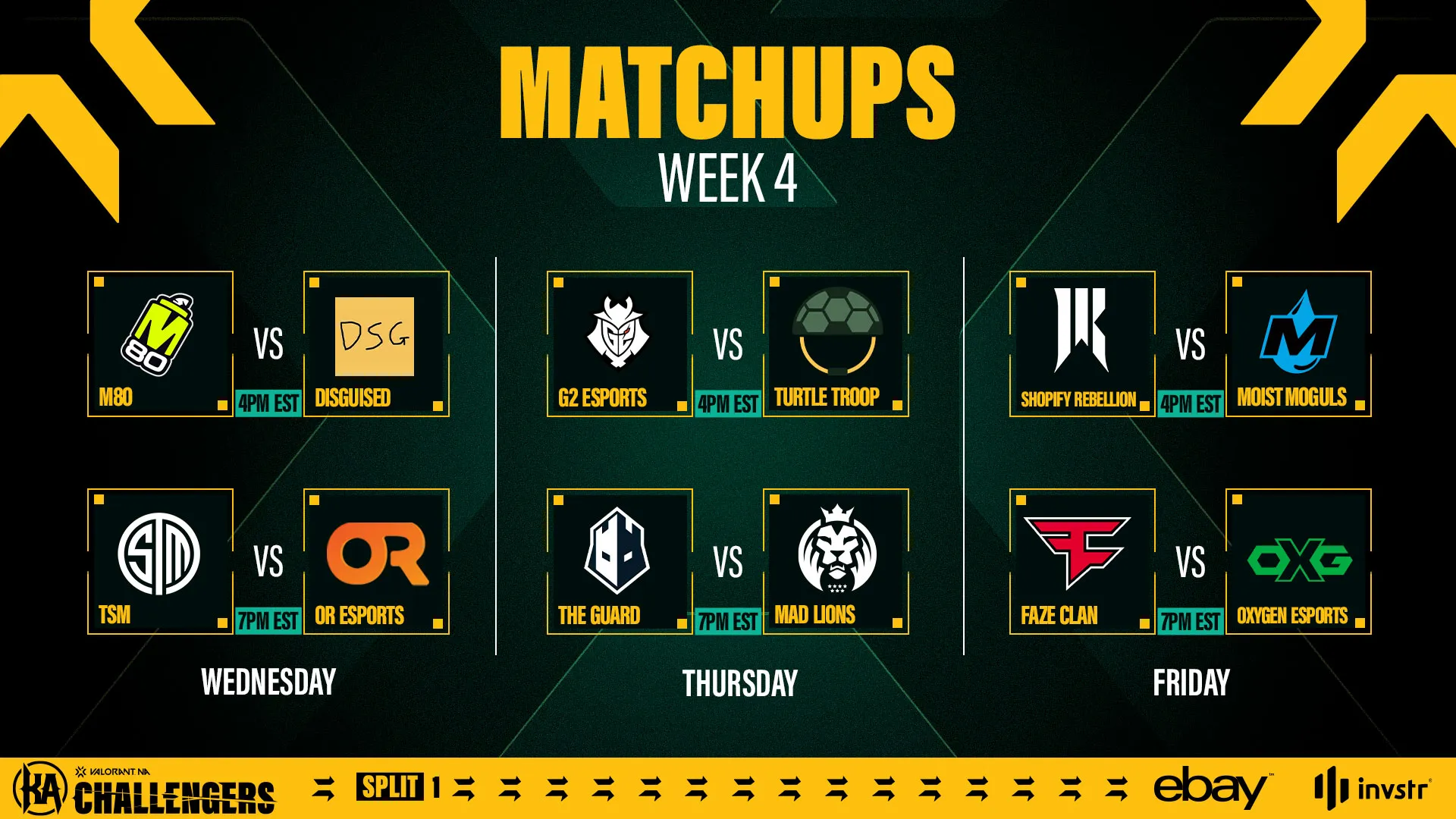 Week 4 of the North American Valorant Challengers is about to commence with a thrilling match-up between G2 Esports vs Turtle Troop Valorant, two remarkably skilled teams striving for the top spot in their respective groups. This encounter of the best teams in the region is bound to be an intense battle for dominance.
Match Preview: G2 Esports vs Turtle Troop Valorant
On Day 2 of Week 4, G2 Esports and Turtle Troop will face off in a best-of-three (BO3) match. Both teams are coming into this match on the back of their previous victories and are eager to continue their winning streaks. For G2 Esports, this means maintaining their top position, while Turtle Troop aims to move up in the rankings as they currently sit second to last in their group.
Lineups for G2 Esports vs Turtle Troop Valorant Match Up
The potential players who will take the field for G2 Esports include:
Shahzeb "ShahZam" Khan (In-Game Leader/IGL)
Michael "dapr" Gulino
Maxim "wippie" Shepelev
Erik "penny" Penny
Francis "OXY" Hoang
Ian "Immi" Harding (Coach)
On the other hand, the expected players for Turtle Troop are:
Tanner "TiGG" Spanu (In-Game Leader/IGL)
Jack "Add3r" Hayashi
Peter "Governor" No
Matthew "Wedid" Suchan
Anthony "mummAy" DiPaolo
Andy "Avhyno" Sanschagrin (Coach)
Where to Watch G2 Esports vs Turtle Troop
Fans of Valorant esports can catch the highly anticipated match live on Twitch channels of Valorant North America and Knights Arena. Official watch parties of streamers and players who choose to stream it will also likely broadcast the match.
Tune in to watch Turtle Troop take on G2 Esports on Thursday, March 9, 2023, at 1:00 pm PST/10:00 pm CET/2:30 am (next day) IST.
The upcoming match between G2 Esports and Turtle Troop is not to be missed by Valorant fans. With both teams exhibiting their exceptional skills, this will be an intense battle to see who will come out on top. Don't forget to tune in and catch all the action live!
Follow The Esports Today on Google News for all the updates you need!