Teeqo Accuses FaZe Clan of Neglecting Content Creators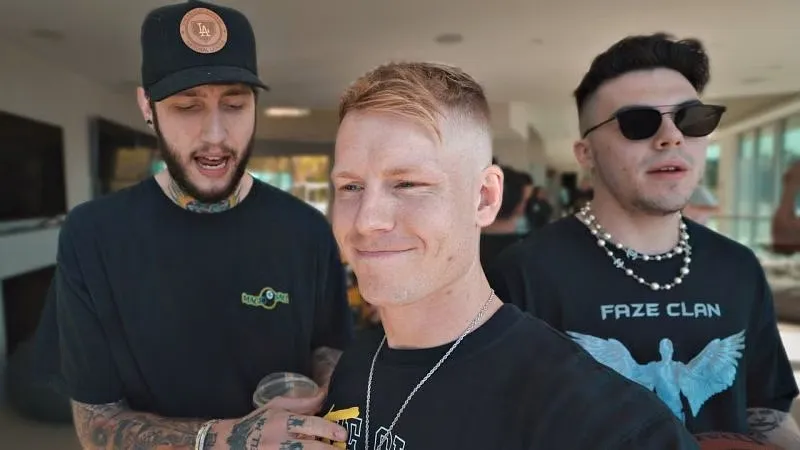 FaZe Clan, the illustrious esports organization, has found itself in hot water following a public outcry from one of its seasoned content creators, Jakob "Teeqo" Swaerden. In a recent video posted on the platform YouTube, Teeqo vehemently aired his grievances with the organization, citing that the management was indifferent towards him and his fellow creators.
Throughout the video, Teeqo vocalized his exasperation with the powers that be, stating that they had made spurious assurances and were more partial towards new members than himself. Furthermore, Teeqo disclosed that he had signed just a single contract with FaZe Clan in the past 12 years, and was eventually let go without any new contracts, salary increments, or prospects of promotion.
Notably, Teeqo's primary qualm lay with the lack of support he received from FaZe Clan. He argued that the organization had failed to grant him the ownership benefits he rightfully deserved, and his work was not appropriately remunerated. In point of fact, Teeqo claimed that up-and-coming members were given triple the number of shares and a more substantial paycheque than he had received.
In light of the above, Teeqo had initially attempted to resolve his grievances with the organization privately for years, but to no avail. As such, he chose to take this matter public as a final recourse.
It is worth noting that FaZe Clan's maltreatment of its content creators has not gone unnoticed. Nordan "Rain" Shat, another FaZe Clan member, aired his own frustrations with the organization in late 2022, accusing them of not paying him for brand endorsements or for some of his work. In fact, Rain went so far as to claim that FaZe Clan owed him a significant sum of money.
As an individual who has spent 12 years with FaZe Clan, Teeqo's frustrations with the lack of support and false promises made by the organization are palpable. He declared his willingness to sever all ties with FaZe Clan and to expose how he and other creators had been treated.
In summation, Teeqo's allegations against FaZe Clan shed light on the maltreatment of content creators within the esports industry. It is critical for organizations to provide their creators with adequate support and compensation to maintain a productive and wholesome relationship. It is my fervent hope that this serves as a clarion call for FaZe Clan and other esports organizations to better their treatment of content creators.
For More Such News and Updates: Visit TheEsportsToday Now!