Esports giant Ampverse launches in India acquires leading Indian team '7Sea Esports'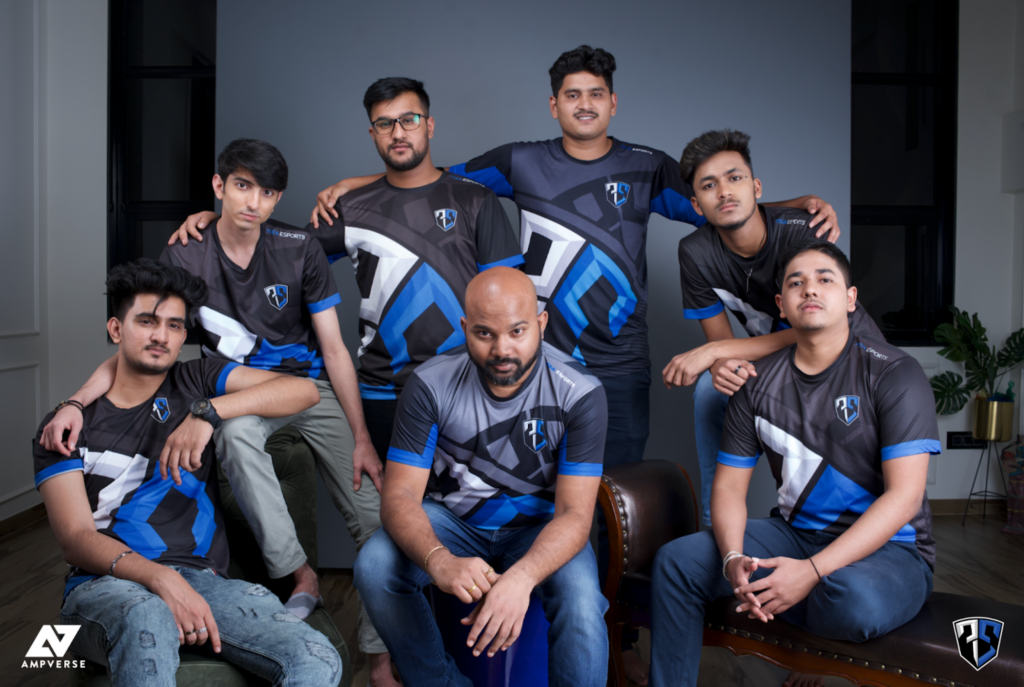 Asia's fastest-growing esports organization Ampverse enters India, acquires the leading Indian team 7Sea Esports, its fourth market, after successfully establishing itself in Singapore, Thailand, and Vietnam. India is one of the fastest-growing markets with tremendous potential, showing a 10% YoY growth with a $2.3BN market size and having over 360m gamers. By 2025, India is expected to exceed China as the world's most populous country and with smartphone penetration and digital adoption increasing at astronomical rates, it remains only a matter of time when the esports and gaming industry will take off.
Founded in 2019 by former Twitch, Universal Music, and Havas executives, Ampverse has grown and scaled exponentially through acquiring and building the most valuable esports teams across the region. Currently, it has over 70 employees across Southeast Asia and India, a community of over 80 million fans across its portfolio of teams and gaming talent resulting in triple-digit YOY revenue growth.
Upon launching into India, Ampverse acquired one of the leading teams in 7Sea Esports while planning to make a multi-million dollar investment to accelerate the esports and gaming ecosystem in the market. This will be Ampverse's fourth esports team acquisition and will see 7Sea joining Bacon Time (2021 AoV Thailand Champions), SBTC (2021 SEA Wild Rift Champions), and MiTH (2021 PUBG Thailand Winter Champions) as part of its portfolio of esports assets.
Ferdinand Gutierrez, Chief Executive Officer at Ampverse said: "India has always been part of our growth plan and is a very exciting opportunity for us given the rapid acceleration of esports. We look for teams with a track record of success. Most importantly, we look for founders who are truly passionate about creating iconic esports organizations that drive unprecedented engagement with their fans and the market. 7Sea checks all those boxes and now it's all about executing the blueprint and growing all aspects of the franchise."
About 7Sea Esports
7Sea Esports is the leading esports organization in India. Founded in 2020 by Santosh Pecheti and co-founder Mohammad Sajid, their mission is to empower young Indian talent to showcase their skills on the global stage. 7Sea currently has over 10+ active professional players that compete in the largest game titles across the region. It also manages and works with the leading creators through talent management, sponsorships, branded content, and commerce.
they have quickly established themselves as one of the most competitive Battleground Mobile India teams recently winning the credible India Today Dangal Championship and coming 2nd in the highly contested Sky Esports championship. Ampverse will spearhead the growth and development of 7Sea, following its proven blueprint of turning high-growth esports teams into powerful, culturally relevant brands while creating strong communities that connect with fans at scale.
"With Ampverse, we're ready to take it to the next level. Their blueprint in grooming players and developing talent to compete at the highest level is what we need. We're also ready to bring the best-in-class entertainment to the fans by partnering with India's leading gaming creators." quoted Santosh Pacheti (7 Sea Founder).
It will be exciting to see how this move by Ampervse will bring revolution in Indian Esports Eco-System considering Million Dollar Investment opening roads for various upcoming plans by the entity itself.
About Ampverse
Ampverse is playing a different game.
They own and operate a portfolio of leading esports teams that sit at the intersection of gaming and popular culture.
They bring a unique hyper-local yet global approach, fusing data, technology, performance management, and monetization to create the maximum competitive advantage for their portfolio of esports assets.
Their blue-chip client base includes Disney, Samsung, McDonald's, Burger King, Nestle, KFC, Lazada, and Grab. 
For more information, visit www.ampverse.com
check more