S8ul – Indian Creators Hub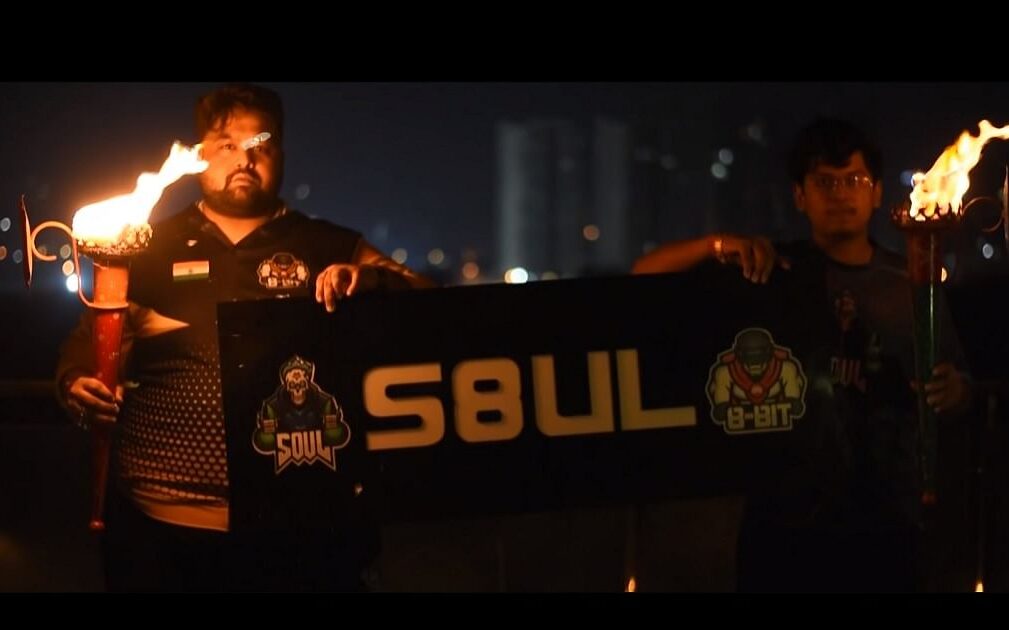 S8UL:- In India, the concept of Esports organizations making content other than gaming was relatively new, and most Indian fans were unsure that they might enjoy it. After PUBG Mobile was banned in the country, esports athletes and organizations had to come up with new ways to keep their audience engaged. S8UL was one of these organizations. S8UL was founded by Naman Mathur (Soul Mortal) from SouL, who shares ownership with Animesh Agarwal (8bit Thug) and Lokesh Jain (8bit Goldy) of 8bit. 8Bit Goldy, however, has just opted to step down as co-owner of S8UL as of November 1, 2021, and will solely be handling the administrative aspect. Sid Joshi recently joined S8UL esports as an esports manager for the organization's multiple esports teams. Sid previously worked as a manager for TSM. Entity's PUBG Mobile team, which is currently known as TSM.FTX.
S8UL currently engages more than ten well-known content creators. In Mumbai, they run a large Bootcamp for esports athletes. Content creators and esports athletes from all corners, including mobile gaming, PC gaming, content creation, and Esports, consider the organization home. When PUBG Mobile was banned in India, many gamers followed the government's directions and stopped playing the game; consequently, they all switched to Valorant. Mithul "Binks69" Nayak, Harshvardhan "Kuzuri" Singh Panwar, Shreyas "Edit99" Kshirsagar, Sahil "Strixx" Rane, Tanmay "NotFox" Verma, and Rishabh "EzzzYy" Gupta make up the valorant roster of S8ul.
Team SouL's Battlegrounds Mobile India lineup is powered by S8UL. S8UL is the most successful PUBG Mobile squad in India, having won three national championships. SouL won two of them, and 8bit won the PUBG Mobile India tour. S8UL collaborates with a number of well-known content creators, including Scout, Mavi, Mamba, and Regaltos.
S8UL also owns one of India's most luxurious gaming facility. It will be the largest gaming facility in India, including Streaming Cabins, Living Rooms, Recreational Areas, a Modern Kitchen, and Content Creation Space for all of team s8ul's Athletes and Content Creators. It is valued at one million dollars and built on 15000 square feet.
S8UL Esports just launched a YouTube account and announced its Valorant and Call of Duty Mobile squads. With only one video, "S8UL GAMING HOUSE 2.0 OFFICIAL TEASER," the channel gained 84,000 YouTube subscribers in less than 24 hours. In 2021 and onwards, the company will compete in COD Mobile and Valorant, focusing its attention on Indian esports. The COD Mobile team has been playing under the S8UL name for a while now, but the official announcement was just made. Ex-Innocent 5 and Paratroops players make up the Valorant team, which is now sponsored by S8UL Esports. S8UL has 841,000 YouTube subscribers with an average of 113,555 likes and 6 with between $125 and $2.8K every day and their annual net income on YouTube is between $45.6K and $1M USD.
In the S8ul esports scene, there have been several controversies as well. S8ul Esports' debut into the Indian Valorant scene followed former Paratrooper player Binks69's admission of account sharing with his colleagues a few weeks ago. Binks69's former partner Xhade was also caught cheating in Valorant's ranked mode, resulting in a ban and the disbandment of Paratroops. S8UL's Valorant roster now includes Binks and the former Innocent 5 lineup. Aside from him, On his stream recently, Hastar, a player working under s8ul, described how, in exchange for content creation and matches played, s8ul provides sponsorship to the players and takes a 5-50% cut. This information could be interpreted as a tool for the organization to take advantage of the players' skills and should be avoided for the appreciation of the player's talent.
S8ul is clear that the primary priority for its esports teams is on establishing strong brands that can constantly stay on top, so they can be monetized through sponsorship. Because this is only achievable for the top three or four companies, having additional channels is essential. S8ul's goal, however, is significantly more long-term. By the end of 2021, s8ul hopes to have a $20 million valuation for its brands, as well as plans to launch its own line of items. By 2022, it hopes to have established a global brand capable of competing with the likes of 100 Thieves and Team Liquid.