Counter-Strike 2: All Game Modes Confirmed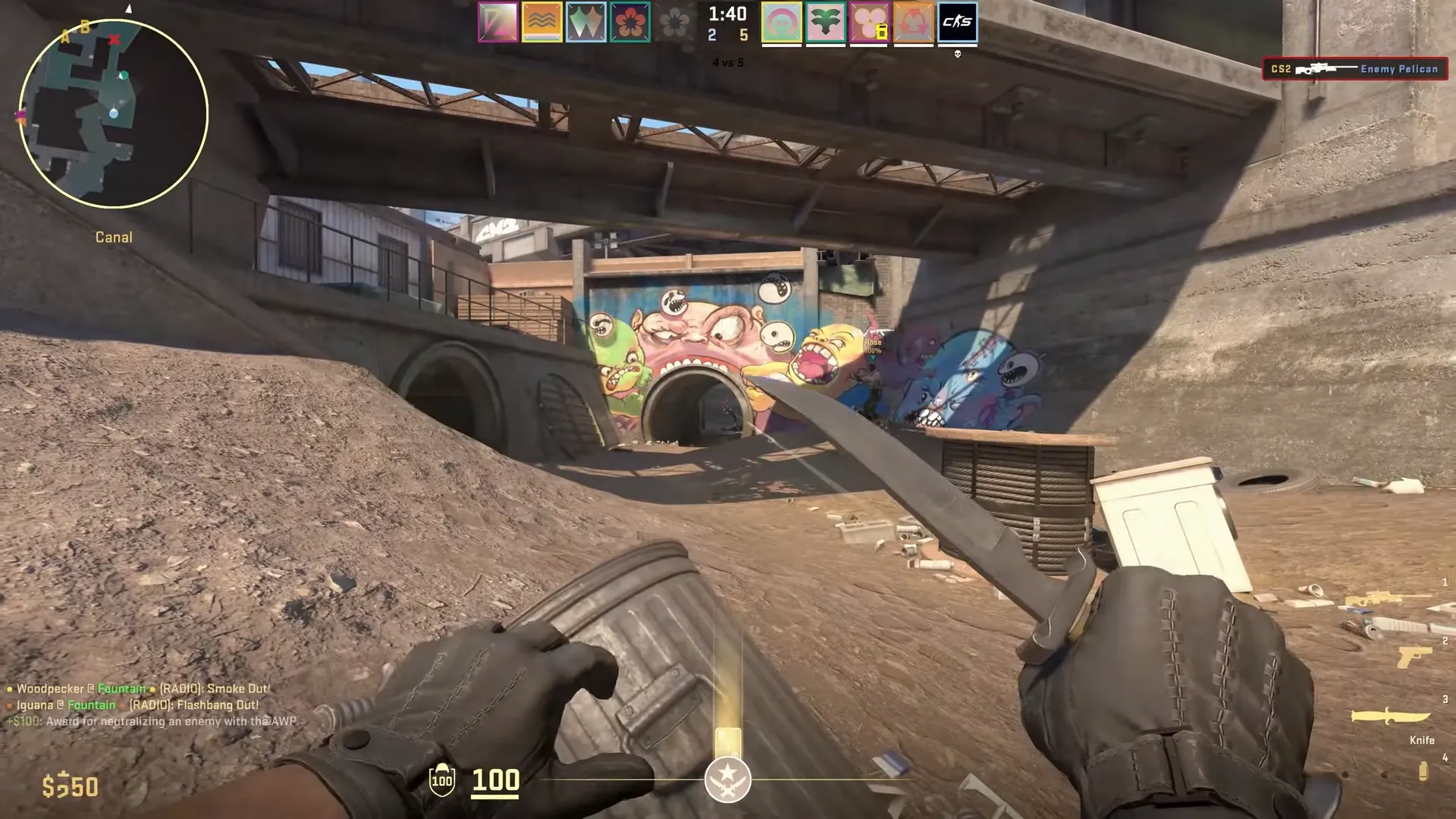 Valve has finally announced the release of Counter-Strike 2, which is set to take the gaming world by storm in 2023. The highly-anticipated sequel to the massively popular Counter-Strike: Global Offensive (CS:GO) will feature an overhaul on Source 2, and it promises to be even better than its predecessor.
One of the main reasons for the game's success has been its core game modes, and Counter-Strike 2 will not disappoint in this regard. Let's take a look at all the confirmed game modes for the upcoming game.
All Game Modes Coming To Counter-Strike 2
Deathmatch is a classic FPS game mode that never gets old. It's a staple of first-person shooters and is mostly used in CS for warming up and checking out new skins. It's unclear whether Team vs Team, Free For All, and Classic will all be available as they were in CS:GO.
Team vs Team involves two opposing teams, and the first team to reach a set number of kills or points wins. Free-For-All eliminates the team element, and it's strictly a one-versus-all affair. Classic is a mixture of the two, with a team-based setup, but it ultimately comes down to who the strongest player is across both teams.
Unranked Competitive is another game mode that is confirmed for Counter-Strike 2. Competitive play comes with set rules implemented by the devs that are supposed to mimic the real-life conditions of tournament play between professionals.
This mode is first to 16 rounds, with a 15-15 ending in a draw. Friendly Fire is enabled, and the economy is present like it was in CS:GO. Short matches are also available, which are first to 9 rounds instead. The Unranked version of Competitive simply means that your results won't matter, so if you lose 10 matches in a row, you could still be paired up with high-level players and vice versa.
As of now, only a handful of game modes will be available for Counter-Strike 2's initial beta, with testing being at the forefront of the developers' priorities. Once Valve reveals more modes, this list will be updated accordingly.
Valve has been renowned for its well-designed maps and has even taken submissions from the community, but it's the game's core modes that are the foundation of its popularity. The addition of these game modes in Counter-Strike 2 will undoubtedly contribute to its success.
In conclusion, Counter-Strike 2 is poised to be one of the most popular games of 2023. With its upgraded Source 2 engine and new game modes, players can look forward to a thrilling gaming experience. Keep an eye out for future updates from Valve.
Thank you for taking the time to read our article. To stay up-to-date with the latest news and articles on Counter Strike 2, we kindly recommend following The Esports Today on Google News.