VCT Masters Tokyo Teams: Qualified List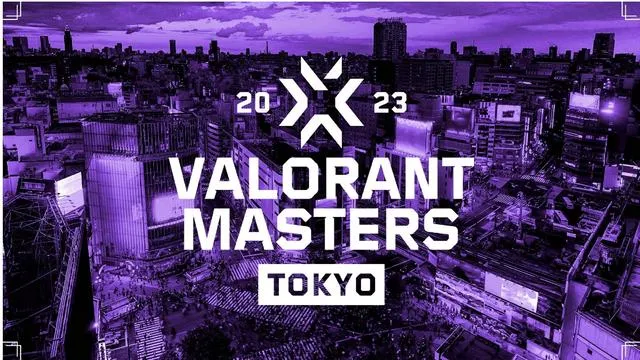 VCT Masters Tokyo, the highly anticipated second international Valorant event of the year, is just around the corner. In this article, we will take a closer look at the teams that have successfully qualified for this prestigious tournament. As the excitement builds up, Valorant fans can expect fierce competition and electrifying gameplay in this cross-region showdown.
VCT Masters Tokyo: A Return to Tradition
After the exhilarating VCT LOCK//IN event in Brazil, which showcased all 30 partner teams and left Valorant enthusiasts craving for more, Riot Games gears up for VCT Masters Tokyo. This event marks a return to a more traditional setting, setting the stage for a captivating display of skill and strategy in 2023.
Location and Schedule
From June 11-25, Tokyo will serve as the backdrop for VCT Masters Tokyo. More specifically, the tournament will take place in Chiba, a city located to the east of the bustling Japanese capital. With its vibrant gaming culture and passionate fanbase, Tokyo promises to be an ideal host for this thrilling event.
Qualified Teams
VCT Masters Tokyo will feature a total of 12 teams, with 10 determined through the results of international leagues and two Chinese teams securing their spot. Let's take a closer look at the teams that have earned their place in this highly competitive tournament:
EMEA League
Fnatic
Team Liquid
TBD
TBD (VCT LOCK//IN slot)
As the triumphant region in VCT LOCK//IN, EMEA secures an additional spot at VCT Masters Tokyo. With four teams making their way to Japan, EMEA looks poised to showcase their dominance on the global stage.
Pacific League
DRX
Paper Rex
T1
Representing the Pacific League, these formidable teams have fought their way to secure a spot in VCT Masters Tokyo. With their unique playstyles and tactical prowess, they will undoubtedly provide tough competition for their opponents.
China
Attacking Soul Esports
EDward Gaming
The two Chinese teams, Attacking Soul Esports and EDward Gaming, have earned their place in the international event through the recently concluded first act of the FGC VALORANT Invitational 2023. Attacking Soul Esports, led by former EDG player Qu 'Life' Donghao, will make their first international appearance, while EDG brings their experience from Valorant Champions 2022 and VCT LOCK//IN.
Thank you for taking the time to read our article. To stay up-to-date with the latest news and articles, we kindly recommend following The Esports Today on Google News.