Valorant Crosshair Codes 2023 – Best Codes to Improve Your Aim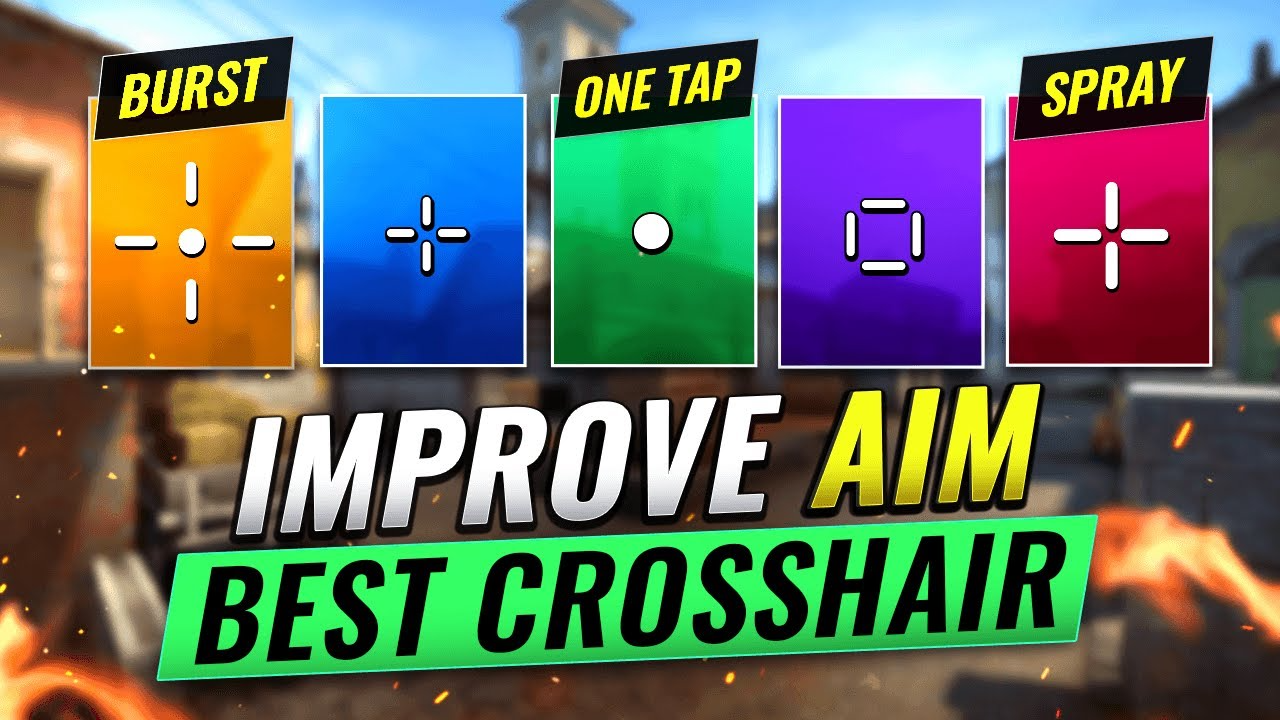 Are you one of the many VALORANT players who struggle to hit their shots? Perhaps it's time to adjust your crosshair settings. Crosshair is the holy grail of your gameplay, and the right settings can make all the difference in the world. In this article, we'll dive deep into the best Valorant crosshair codes 2023 to enhance your gaming experience.
The Importance of Crosshair Optimization
It's no secret that crosshair optimization is the key to improving your gameplay. A poorly configured crosshair can be an eyesore and hinder your accuracy, while a well-optimized crosshair can help you become a shooting star.
The best crosshair settings are subjective and can differ from player to player, but don't worry; we've got you covered. We've looked at the crosshair settings of some of the top professional VALORANT players, and we're sharing their secrets with you.
Copy and Paste Crosshair Codes
Have you heard the good news? In patch 4.05, which was released on March 22, 2022, VALORANT introduced the copy and paste crosshair codes feature. With this feature, you can now copy the crosshair settings of your favorite pro player and paste them into your own settings. This feature saves time and eliminates the hassle of recreating a pro player's crosshair settings.
The Best Crosshair Codes for VALORANT
Now, without further ado, let's take a look at some of the best crosshair codes for VALORANT. We've compiled a list of codes used by some of the top VALORANT players to help you find your optimal settings. But remember, what works for them may not work for you, so use these codes as inspiration to create your perfect crosshair.
North America
| Player | Crosshair code |
| --- | --- |
| 100T Asuna | 0;p;0;s;1;P;o;1;f;0;0t;1;0l;2;0a;1;0f;0;1l;0;A;o;1;d;1;z;1;0l;0;1l;0;S;c;0;s;0.75;o;1 |
| 100T bang | 0;s;1;P;c;8;h;0;b;1;0l;4;0o;0;0a;1;0f;0;1t;0;1l;0;1o;0;1a;0 |
| 100T stellar | 0;c;1;P;u;000000FF;h;0;d;1;z;1;f;0;m;1;0t;1;0l;2;0v;5;0o;1;0a;1;0e;0.5;1b;0 |
| 100T Cryo | 0;s;1;P;c;1;o;1;0t;1;0l;1;0o;2;0a;1;0f;0;1t;1;1l;1;1o;3;1a;0;1m;0;1f;0;S;o;10;s;1;P;c;8;u;000000FF;h;0;b;1;f;0;0l;3;0o;2;0a;1;0f;0;1t;0;1l;0;1o;0;1a;0;1m;0;1f;0;S;o;10;P;c;7;t;2;o;1;d;1;z;3;a;0.374;f;0;s;0;0t;10;0l;2;0o;2;0a;1;0f;0;1b;0 |
| 100T Derrek | 0;s;1;P;c;1;o;1;0t;1;0l;3;0a;1;0f;0;1t;1;1l;0;1o;2;1a;0.553;1m;0;1f;0;S;s;0.652 |
| C9 yay | 0;s;1;P;c;7;u;FF0000FF;h;0;0l;20;0o;0;0a;1;0f;0;1b;0 |
| C9 leaf | 0;P;c;8;u;FF99FFFF;h;0;b;1;0l;4;0o;1;0a;1;0f;0;1t;0;1l;0;1o;0;1a;0;1m;0;1f;0 |
| C9 Xeppaa | 0;p;0;s;1;P;c;5;u;420690FF;o;1;f;0;0t;1;0l;2;0v;3;0o;2;0a;1;0f;0;1b;0;A;o;1;d;1;0l;0;0o;2;0a;1;1b;0 |
| C9 vanity | 0;P;c;5;h;0;f;0;0t;1;0l;5;0o;1;0a;1;0f;0;1t;3;1l;3;1o;2;1a;0.3;1m;0;1f;0 |
| C9 Zellsis | 0;p;0;s;1;P;c;5;u;420690FF;o;1;f;0;0t;1;0l;2;0v;3;0o;2;0a;1;0f;0;1b;0;A;o;1;d;1;0l;0;0o;2;0a;1;1b;0 |
| EG Boostio | 0;P;o;0;0b;0;1t;6;1l;1;1o;3;1a;1;1m;0;1f;0 |
| EG BcJ | 0;p;0;s;1;P;u;7D0901FF;o;0;f;0;m;1;0l;4;0v;5;0o;0;0a;1;0f;0;1b;0;A;o;1;d;1;0b;0;1b;0 |
| EG Ethan | 0;P;o;1;0t;1;0o;1;0a;1;0f;0;1b;0 |
| EG Jawgemo | 0;P;h;0;f;0;0t;4;0l;1;0o;2;0a;1;0f;0;1b;0 |
| EG C0m | 0;P;o;1;f;0;s;0;0t;1;0l;3;0o;2;0a;1;0f;0;1b;0 |
| NRG ardiis | 0;s;1;P;h;0;0l;3;0o;0;0a;1;0f;0;1b;0 |
| NRG FNS | ;P;c;1;o;1;0l;3;0o;5;0a;1;0f;0;1b;0 |
| NRG Victor | 0;P;c;1;h;0;f;0;0l;4;0a;1;0f;0;1b;0 |
| NRG crashies | 0;s;1;P;c;1;h;0;f;0;0l;4;0o;2;0a;1;0f;0;1b;0 |
| NRG s0m | 0;P;h;0;f;0;0l;4;0a;1;0f;0;1b;0 |
| Sentinels TenZ | 0;s;1;P;c;5;h;0;0l;5;0v;0;0g;1;0a;1;0f;0;1l;0;1v;4;1g;1;1o;2;1a;1;1m;0;1f;0;S;c;5;o;1 |
| Sentinels zekken | 0;c;1;P;c;7;t;3;o;1;f;0;0t;10;0l;1;0v;0;0g;1;0o;4;0a;1;0f;0;1t;9;1o;0;1a;1;1m;0;1f;0 |
| Sentinels dephh | 0;s;1;P;h;0;f;0;s;0;0l;5;0o;2;0a;1;0f;0;1t;0;1l;0;1o;0;1a;0 |
| Sentinels Sacy | 0;P;h;0;f;0;0t;1;0l;4;0o;1;0a;1;0f;0;1t;3;1o;2;1a;1;1m;0;1f;0 |
| Sentinels pANcada | 0;P;h;0;f;0;0l;3;0o;2;0a;1;0f;0;1b;0 |
| Sentinels Sick | 0;P;c;1;o;1;f;0;0l;3;0o;5;0a;1;0f;0;1t;0;1a;0.379 |
| The Guard neT | 0;P;c;1;h;0;m;1;0l;4;0o;2;0a;1;0f;0;1t;6;1l;0;1o;3;1a;0;1m;0;1f;0 |
| The Guard valyn | 0;s;1;P;h;0;f;0;0l;5;0o;0;0a;1;0f;0;1b;0 |
| The Guard trent | 0;P;c;5;h;0;0l;4;0o;2;0a;1;0f;0;1a;0;1m;0;1f;0 |
| The Guard JonahP | 0;P;c;5;o;1;0t;1;0l;3;0o;1;0a;1;0f;0;1b;0 |
| Version1 meL | 0;p;0;s;1;P;h;0;0l;4;0o;0;0a;1;0f;0;1b;0;A;o;1;d;1;0b;0;1b;0 |
| Version1 alexis | 0;s;1;P;c;7;o;1;d;1;0b;0;1b;0;S;c;5;s;0.64;o;1 |
| bob | 0;s;1;P;h;0;f;0;0l;5;0o;0;0a;1;0f;0;1b;0;S;o;1 |
| Dapr | 0;P;c;1;o;1;f;0;0l;3;0o;5;0a;1;0f;0;1b;0 |
| Hiko | 0;P;c;1;h;0;d;1;z;1;0t;1;0l;2;0a;1;0f;0;1l;5;1o;4;1a;1;1m;0;1f;0 |
| Shroud | 0;P;h;0;0l;5;0o;0;0a;1;0f;0;1b;0 |
| ShahZaM | 0;P;c;1;o;1;f;0;0l;5;0a;0.5;0f;0;1b;0 |
| Marved | 0;P;c;1;h;0;f;0;0l;3;0o;2;0a;1;0f;0;1b;0 |
EMEA (Europe, Turkey, CIS)
| Player | Crosshair code |
| --- | --- |
| BBL AsLan | 0;P;o;1;f;0;0l;4;0v;4;0o;2;0a;1;0f;0;1b;0 |
| BBL Brave | 0;p;0;s;1;P;h;0;f;0;0l;4;0o;2;0a;1;0f;0;1b;0;A;o;1;d;1;f;0;s;0;0b;0;1b;0;S;s;0.542;o;0.768 |
| BBL SouhcNi | 0;P;h;0;d;1;f;0;0l;5;0v;4;0g;1;0o;0;0a;1;0f;0;1t;0;1l;0;1o;0;1a;0;1m;0;1f;0 |
| BBL QutionerX | 0;s;1;P;o;0;f;0;0l;3;0o;2;0a;1;0f;0;1b;0;S;d;0 |
| BBL Turko | 0;P;o;1;f;0;0l;4;0v;4;0o;2;0a;1;0f;0;1b;0 |
| Fnatic Boaster | 0;s;1;P;c;5;u;FF2B52FF;o;1;d;1;z;4;f;0;s;0;0l;0;0v;0;0o;2;0a;1;0f;0;1t;0;1l;0;1o;0;1a;0;1f;0;S;c;1;o;1 |
| Fnatic Chronicle | 0;P;c;7;o;1;f;0;0t;1;0l;2;0v;2;0g;1;0o;2;0a;1;0f;0;1b;0 |
| Fnatic Leo | 0;s;1;P;h;0;0l;3;0v;4;0o;0;0a;1;0f;0;1b;0;S;c;0;s;0.64 |
| Fnatic Derke | 0;s;1;P;u;FFA500FF;o;1;d;1;f;0;s;0;0b;0;1t;0;1l;1;1o;0;1a;1;1m;0;1f;0;S;o;1 |
| Fnatic Alfajer | 0;s;1;P;c;5;o;1;d;1;z;3;f;0;0b;0;1b;0;S;s;0.628;o;1 |
| FUT Atakaptan | 0;s;1;P;o;1;f;0;0l;4;0o;2;0a;1;0f;0;1b;0;S;c;5;s;1.142;o;0.829 |
| FUT MOJJ | 0;P;c;1;h;0;0l;4;0o;2;0a;1;0f;0;1b;0 |
| FUT qRaxs | 0;P;c;1;h;0;f;0;0l;4;0o;2;0a;1;0f;0;1b;0 |
| FUT MrFaliN | 0;p;0;P;c;5;u;A020F0FF;h;0;f;0;0l;4;0o;2;0a;1;0f;0;1b;0 |
| FUT qw1 | 0;P;u;A020F0FF;o;0.298;f;0;0t;1;0l;4;0o;1;0a;1;0f;0;1b;0 |
| Giants hoody | 0;s;1;P;u;000000FF;o;1;d;1;0b;0;1b;0;S;s;0.628;o;1 |
| Giants Fit1nho | 0;c;1;s;1;P;c;5;u;00126DFF;h;0;f;0;0l;4;0v;4;0o;2;0a;1;0f;0;1b;0;S;c;5;s;0.848;o;1 |
| Giants rhyme | 0;s;1;P;u;000000FF;o;1;f;0;0l;3;0a;1;0f;0;1b;0;S;b;1;c;8;t;00008BFF |
| Giants Cloud | 0;P;c;8;u;0000FFFF;h;0;b;1;0l;4;0o;0;0a;1;0f;0;1b;0 |
| Giants nukkye | 0;p;0;s;1;P;c;7;u;64AAE6FF;h;0;f;0;0l;5;0o;0;0a;1;0f;0;1b;0;A;c;7;u;EF92BFFF;o;1;d;1;f;0;s;0;0b;0;1b;0;S;o;1 |
| Heretics mixwell | 0;p;0;s;1;P;o;1;f;0;0t;1;0l;2;0o;2;0a;1;0f;0;1b;0;A;o;1;d;1;0b;0;1b;0;S;s;0.359;o;1 |
| Heretics Zeek | 0;s;1;P;u;003300FF;o;1;d;1;0t;0;0l;16;0v;11;0g;1;0o;0;0f;0;1b;0;S;c;0;s;1.417;o;1 |
| Heretics AvovA | 0;p;0;s;1;P;c;5;h;0;f;0;0l;4;0o;2;0a;1;0f;0;1b;0;A;h;0;0l;4;0o;0;0a;1;0f;0;1b;0 |
| Heretics Boo | 0;p;0;s;1;P;u;000000FF;h;0;f;0;0l;4;0v;4;0g;1;0o;0;0a;1;0f;0;1b;0;A;o;1;d;1;0b;0;1b;0;S;c;1 |
| Heretics keloqz | 0;s;1;P;h;0;s;0;0o;0;0a;1;0f;0;1b;0;S;d;0 |
| KC xms | 0;p;0;P;c;1;u;00008BFF;h;0;f;0;s;0;0l;10;0v;8;0o;2;0a;1;0f;0;1b;0 |
| KC ScreaM | 0;s;1;P;c;5;o;1;d;1;z;3;f;0;0t;6;0l;0;0a;1;0f;0;1b;0;S;c;6;s;0.949;o;1 |
| KC Shin | 0;P;c;7;o;1;f;0;s;0;0t;1;0l;4;0o;0;0a;1;0f;0;1b;0 |
| KC Newzera | 0;s;1;P;c;1;u;910091FF;h;0;f;0;0t;1;0l;4;0o;1;0a;1;0f;0;1b;0;S;c;5;o;0 |
| KC Nivera | 0;s;1;P;c;6;o;1;d;1;z;1;f;0;s;0;0t;1;0l;1;0o;0;0a;1;0f;0;1b;0 |
| KOI Wolfen | 0;P;h;0;s;0;0l;4;0v;0;0o;0;0a;1;0f;0;1b;0 |
| KOI Sheydos | 0;P;c;7;o;1;f;0;0t;1;0l;2;0o;2;0a;1;0f;0;1b;0 |
| KOI koldamenta | 0;s;1;P;c;7;u;625999FF;h;0;d;1;z;4;0b;0;1b;0 |
| KOI trexx | 0;s;1;P;c;5;h;0;0l;3;0o;0;0a;0.802;0f;0;1b;0 |
| KOI starxo | 0;c;1;s;1;P;c;5;u;999999FF;o;1;d;1;f;0;0b;0;1t;0;1l;0;1o;0;1a;0;1m;0;1f;0 |
| Liquid Jamppi | 0;s;1;P;c;5;t;4;o;1;d;1;0t;10;0l;17;0o;20;0a;1;0m;1;0e;3;1t;6;1l;4;1o;40;1a;0.575;1s;3;1e;3 |
| Liquid Soulcas | 0;s;1;P;o;1;d;1;z;3;f;0;0b;0;1b;0;S;s;0.762 |
| Liquid nAts | 0;P;c;1;o;1;f;0;0t;1;0l;2;0o;2;0a;1;0f;0;1b;0 |
| Liquid Sayf | 0;s;1;P;c;5;u;072A7CFF;o;1;d;1;0l;0;0a;1;0f;0;1b;0;S;o;1 |
| Liquid Redgar | 0;P;c;8;u;000000FF;h;0;d;1;b;1;z;1;f;0;s;0;0t;1;0l;1;0o;0;0a;1;0e;0.2;1b;0 |
| Liquid dimasick | 0;P;c;5;o;1;d;1;z;3;0t;1;0l;1;0o;1;0a;1;0f;0;1b;0 |
| NAVI cNed | 0;P;c;1;u;7FFFD4FF;o;1;d;1;0b;0;1b;0 |
| NAVI ANGE1 | 0;P;h;0;d;1;f;0;0l;2;0v;3;0a;1;0f;0;1b;0 |
| NAVI Shao | 0;P;c;7;t;2;o;1;d;1;z;3;a;0;f;0;0t;10;0l;2;0o;2;0a;1;0f;0;1b;0 |
| NAVI Zyppan | 0;s;1;P;u;33DD00FF;h;0;0l;3;0o;2;0a;1;0f;0;1t;1;1l;0;1o;0;1m;0;1f;0 |
| NAVI Suygetsu | 0;P;c;5;h;0;d;1;f;0;s;0;0l;1;0o;1;0a;1;0f;0;1b;0 |
| Vitality ceNder | 0;P;c;4;o;1;0t;1;0l;2;0a;1;0f;0;1b;0 |
| Vitality Twisten | 0;s;1;P;c;5;u;FF0060FF;h;0;0l;5;0v;3;0o;0;0a;1;0f;0;1b;0;S;s;0.688 |
| Vitality MOLSI | 0;p;0;s;1;P;u;000000FF;h;0;f;0;s;0;0l;4;0v;20;0o;0;0a;1;0f;0;1b;0;A;o;1;d;1;0b;0;1b;0;S;c;0 |
| Vitality BONECOLD | 0;P;o;1;f;0;0l;3;0a;1;0f;0;1b;0 |
| Vitality Destrian | 0;P;u;FC4C4EFF;h;0;m;1;0t;1;0l;1;0o;0;0a;1;0f;0;1t;1;1o;2;1a;1;1m;0;1f;0 |
South America and LATAM
| Player | Crosshair code |
| --- | --- |
| FURIA qck | 0;p;0;s;1;P;h;0;0l;5;0o;2;0a;1;0f;0;1b;0;A;o;1;d;1;f;0;s;0;0b;0;1b;0;S;s;1.263;o;1 |
| FURIA mazin | 0;P;h;0;f;0;0l;4;0o;0;0a;1;0f;0;1b;0 |
| FURIA dgzin | 0;s;1;P;c;4;o;1;m;1;0t;1;0l;1;0a;0;0f;0;1t;1;1l;1;1o;4;1a;0;1m;0;1f;0;S;c;0;s;0.591;o;1 |
| FURIA khalil | 0;P;h;0;f;0;0l;4;0o;0;0a;1;0f;0;1b;0 |
| FURKA mwzera | 0;s;1;P;c;8;u;000000FF;h;0;d;1;b;1;f;0;m;1;0l;3;0o;0;0a;1;0e;0.5;1b;0;S;s;0.8;o;1 |
| KRÜ NagZ | 0;s;1;P;c;5;u;0011FFFF;h;0;0l;4;0v;3;0o;2;0a;1;0f;0;1b;0;S;o;1 |
| KRÜ axeddy | 0;p;0;c;1;s;1;P;c;8;u;000000FF;h;0;b;1;f;0;m;1;0l;2;0v;3;0o;1;0a;1;0f;0;1b;0;A;c;8;u;000000FF;h;0;b;1;f;0;s;0;0l;3;0o;0;0a;1;0f;0;1b;0;S;c;6;s;0.982 |
| KRÜ xand | 0;s;1;P;c;8;u;005BFFFF;h;0;b;1;f;0;0l;4;0o;1;0a;0.295;0f;0;1o;2;1a;1;1m;0;1f;0 |
| KRÜ Melser | 0;s;1;P;u;000000FF;h;0;f;0;0l;4;0v;4;0o;0;0a;1;0f;0;1t;0;1l;0;1o;0;1a;0;1m;0;1f;0;S;c;6;s;0.897;o;1 |
| KRÜ daveeyss | 0;P;c;7;o;1;f;0;0t;1;0l;2;0o;2;0a;1;0f;0;1b;0 |
| Leviatán Tacolilla | 0;P;c;5;o;1;d;1;z;3;f;0;0b;0;1b;0 |
| Leviatán kiNgg | 0;P;c;8;u;00022EEFF;o;1:d;1;b;1;f;0;0b;0;1b;0 |
| Leviatán Shyy | 0;P;c;8;u;000000FF;h;0;b;1;0b;0;1l;4;1v;4;1o;0;1a;1;1m;0;1f;0 |
| Leviatán Nowzerr | 0;s;1;P;c;5;h;0;f;0;0l;3;0o;1;0a;1;0f;0;1t;0;1l;0;1o;0;1a;0;1m;0;1f;0 |
| Leviatán Mazino | 0;s;1;P;c;1;h;0;f;0;0l;3;0o;2;0a;1;0f;0;1b;0;S;c;1;s;0.628 |
| LOUD aspas | 0;P;c;5;o;1;d;1;z;3;f;0;0b;0;1b;0 |
| LOUD Saadhak | 0;P;c;1;o;1;f;0;0l;4;0o;2;0a;1;0f;0;1b;0 |
| LOUD Less | 0;P;o;0;0t;1;0l;2;0o;0;0a;1;0f;0;1b;0 |
| LOUD tuyz | 0;s;1;P;u;000000FF;h;0;f;0;m;1;0l;3;0v;3;0o;2;0a;1;0f;0;1b;0 |
| LOUD cauanzin | 0;P;h;0;0l;3;0o;2;0a;1;0f;0;1b;0 |
| MIBR jzz | 0;P;h;0;0l;4;0o;0;0a;1;0f;0;1b;0 |
| MIBR frz | 0;P;h;0;0l;3;0o;2;0a;1;0f;0;1b;0 |
| MIBR RgLMeister | 0;P;h;0;f;0;0l;4;0o;0;0a;1;0f;0;1b;0 |
| MIBR murizzz | 0;P;h;0;d;1;f;0;0l;3;0v;2;0g;1;0o;2;0a;1;0f;0;1t;0;1l;0;1o;0;1a;0;1m;0;1f;0 |
| MIBR heat | 0;P;c;5;h;0;f;0;0l;3;0o;2;0a;1;0f;0;1b;0 |
Asia (Korea, Japan, APAC)
| Player | Crosshair code |
| --- | --- |
| DFM Suggest | 0;s;1;P;c;1;h;0;f;0;0l;4;0v;5;0o;1;0a;1;0f;0;1t;0;1l;0;1o;0;1a;0;1m;0;1f;0;S;o;1 |
| DFM Reita | 0;p;0;P;u;000000FF;h;0;d;1;z;1;f;0;m;1;0t;1;0l;2;0o;2;0a;1;0e;0.8;1b;0 |
| DFM xnfri | 0;p;0;s;1;P;c;4;u;DB0B8AFF;o;1;d;1;z;6;a;0;f;0;m;1;0t;10;0l;10;0v;0;0g;1;0o;17;0a;0;0f;0;1t;6;1l;0;1v;3;1g;1;1o;0;1a;1;1s;0.053;1e;0.206;A;c;4;u;DB0B8AFF;o;0.585;d;1;z;6;a;0;f;0;s;0;m;1;0t;6; 0l;0;0v;3;0g;1;0o;4;0a;1;0f;0;1t;3;1l;8;1v;0;1g;1;1o;18;1a;1;1m;0;1e;0.29;S;b;1;c;8;t;DDBB00FF |
| DFM Anthem | 0;s;1;P;c;5;h;0;f;0;m;1;0l;4;0o;2;0a;1;0f;0;1b;0;S;s;0.8;o;1 |
| DFM Seoldam | 0;p;0;s;1;P;c;1;u;00B5FFFF;o;1;d;1;f;0;0b;0;1b;0;A;c;1;u;000FFFFF;o;1;d;1;0b;0;1b;0;S;c;5;t;000000FF;s;0.701;o;1d |
| DRX stax | 0;P;c;1;h;0;f;0;0l;3;0o;2;0a;1;0f;0;1b;0 |
| DRX Rb | 0;s;1;P;c;5;h;0;0l;4;0v;4;0o;2;0a;1;0f;0;1b;0;S;o;1 |
| DRX Foxy9 | 0;p;0;s;1;P;c;5;u;00FFDFFF;h;0;0l;4;0o;2;0a;1;0f;0;1b;0;A;c;8;u;00FFDFFF;o;1;d;1;b;1;0b;0;1b;0;S;c;4;o;1 |
| DRX BuZz | 0;P;c;5;o;1;f;0;0t;1;0l;2;0o;2;0a;1;0f;0;1b;0 |
| DRX MaKo | 0;s;1;P;c;1;o;1;f;0;0l;4;0a;1;0f;0;1t;0;1l;0;1o;0;1a;0;1m;0;1f;0 |
| EDG Haodong | 0;s;1;P;c;5;o;1;f;0;0t;1;0l;2;0a;1;0f;0;1b;0;S;s;0.64;o;1 |
| EDG Smoggy | 0;s;1;P;c;2;o;1;d;1;f;0;0b;0;1b;0;S;c;0;o;1 |
| EDG CHICHOO | 0;s;1;P;c;5;u;1B29C1FF;h;0;f;0;s;0;0l;4;0o;0;0a;1;0f;0;1b;0 |
| EDG nobody | 0;s;1;P;c;8;u;000000FF;h;0;b;1;f;0;0b;0;1t;3;1l;4;1o;2;1a;1;1m;0;1f;0;S;d;0 |
| EDG ZmjjKK | 0;p;0;P;u;000000FF;o;1;d;1;z;1;f;0;s;0;0t;0;0l;4;0v;2;0o;0;0a;1;0f;0;1b;0 |
| FPX AAAAY | 0;P;h;0;0t;1;0l;4;0o;0;0a;1;0f;0;1b;0 |
| FPX BerLIN | 0;s;1;P;c;4;u;DB0B8AFF;o;1;d;1;z;6;a;0;f;0;m;1;0t;10;0l;10;0v;0;0g;1;0o;17;0a;0;0f;0;1t;6;1l;0;1v;3;1g;1;1o;0;1a;1;1m;0;1e;0.281;S;b;1;c;8;t;DB0B8AFF |
| FPX TZH | 0;P;h;0;0l;5;0o;0;0f;0;1b;0 |
| FPX YuCheN | 0;P;h;0;0t;1;0l;4;0o;0;0a;1;0f;0;1b;0 |
| FPX Yuicaw | 0;P;h;0;0l;3;0o;2;0a;1;0f;0;1b;0 |
| Gen.G Meteor | 0;s;1;P;c;5;h;0;f;0;0l;4;0o;2;0a;1;0f;0;1b;0;S;o;1 |
| Gen.G Secret | 0;s;1;P;h;0;f;0;0l;3;0o;2;0a;1;0f;0;1b;0;S;s;0.8;o;1 |
| Gen.G k1Ng | 0;P;c;5;f;0;0l;3;0v;3;0o;2;0a;1;0f;0;1b;0 |
| Gen.G TS | 0;s;1;P;o;1;f;0;0t;3;0l;8;0a;1;0f;0;1t;4;1l;0;1o;7;1a;1;1m;0;1f;0 |
| Gen.G eKo | 0;s;1;P;o;1;f;0;0t;3;0l;8;0a;1;0f;0;1t;4;1l;0;1o;7;1a;1;1m;0;1f;0 |
| Global AYRIN | 0;P;c;5;h;0;0l;3;0o;2;0a;1;0f;0;1b;0 |
| Global SkRossi | 0;s;1;P;c;8;u;C0C0C0FF;o;1;d;1;b;1;0b;0;1l;0;1a;0;S;c;0;o;1 |
| Global Monyet | 0;s;1;P;c;8;u;000000FF;h;0;b;1;f;0;m;1;0l;4;0v;4;0o;0;0a;1;0f;0;1b;0;S;s;0.677;o;1 |
| Global Bazzi | 0;P;c;1;0t;1;0l;3;0o;2;0a;1;0f;0;1b;0 |
| Global t3xture | 0;s;1;P;h;0;0l;3;0o;2;0a;1;0f;0;1b;0;S;o;0 |
| Paper Rex Jinggg | 0;s;1;P;c;5;h;0;0l;4;0o;0;0a;1;0f;0;1b;0;S;c;5;s;0;o;1 |
| Paper Rex mindfreak | 0;P;c;1;h;0;f;0;0l;4;0o;0;0a;1;0f;0;1b;0 |
| Paper Rex f0rsakeN | 0;s;1;P;c;8;u;000000FF;o;1;b;1;s;0;0t;3;0l;1;0v;0;0g;1;0o;0;0a;1;0f;0;1t;1;1l;4;1g;1;1o;0;1a;1;1m;0;1f;0;S;c;0;o;1 |
| Paper Rex Benkai | 0;c;1;P;c;5;t;3;o;1;f;0;0t;10;0l;1;0v;0;0g;1;0o;4;0a;1;0f;0;1t;9;1o;0;1a;1;1m;0;1f;0 |
| Paper Rex d4v41 | 0;s;1;P;c;5;h;0;0l;4;0o;0;0a;1;0f;0;1b;0 |
| RRQ fl1pzjder | 0;s;1;P;h;0;f;0;s;0;0l;4;0o;0;0a;1;0f;0;1b;0;S;s;0.7;o;1 |
| RRQ Tehbotol | 0;P;o;1;0t;1;0l;1;0o;2;0a;0.1;0f;0;1t;1;1l;1;1o;3;1a;0.1;1m;0;1f;0 |
| RRQ EJAY | 0;s;1;P;c;5;u;000000FF;h;0;f;0;0l;4;0o;2;0a;1;0f;0;1b;0;S;t;000000FF;o;1 0;s;1;P;u;000000FF;h;0;f;0;0l;4;0o;0;0a;1;0f;0;1b;0;S;c;0;o;1 |
| RRQ Lmemore | 0;P;c;5;u;00FF5EFF;h;0;f;0;0t;1;0l;2;0v;3;0o;1;0a;1;0f;0;1t;0;1o;0;1a;1;1m;0;1f;0 |
| RRQ 2ge | 0;p;0;s;1;P;h;0;f;0;s;0;0l;3;0o;2;0a;1;0f;0;1b;0;A;c;5;o;0.852;d;1;0b;0;1b;0 |
| Secret Invy | 0;s;1;P;o;1;f;0;0t;1;0l;1;0o;2;0a;0;0f;0;1t;1;1l;1;1v;3;1o;3;1a;0;1m;0;1f;0;S;o;0.8 |
| Secret DubsteP | 0;P;h;0;0l;4;0o;0;0a;1;0f;0;1t;1;1l;1;1o;5;1a;0;1m;0;1f;0 |
| Secret Jremy | 0;P;h;0;0l;4;0o;0;0a;1;0f;0;1t;1;1l;1;1o;5;1a;0;1m;0;1f;0 |
| Secret Jessievash | 0;P;c;1;o;1;d;1;0t;0;0l;0;0o;0;0a;0;0f;0;1t;0;1l;0;1o;0;1a;0;1m;0;1f;0 |
| Secret BORKUM | 0;s;1;P;c;1;h;0;0l;4;0o;2;0a;1;0f;0;1b;0;S;o;1 |
| T1 Sayaplayer | 0;s;1;P;c;1;0t;1;0l;3;0o;1;0a;1;0f;0;1b;0;S;c;1;s;0.75;o;1 |
| T1 carpe | 0;s;1;P;u;000000FF;h;0;0l;4;0o;0;0a;1;0f;0;1b;0;S;s;0.872;o;1 |
| T1 Munchkin | 0;p;0;s;1;P;c;6;h;0;f;0;0l;4;0o;2;0a;1;0f;0;1b;0;A;c;7;o;0;d;1;z;3;0b;0;1b;0 |
| T1 Xeta | 0;P;o;1;d;1;z;3;0b;0;1b;0 |
| T1 ban | 0;P;h;0;0t;5;0l;1;0o;2;0a;1;0f;0;1b;0 |
| Talon foxz | 0;c;1;s;1;P;c;5;h;0;0l;3;0o;0;0a;1;0f;0;1b;0;S;c;5;s;0.812;o;1 |
| Talon sushiboys | 0;P;h;0;f;0;0l;5;0v;5;0o;0;0a;1;0f;0;1b;0 |
| Talon Crws | 0;c;1;s;1;P;c;5;h;0;0l;3;0o;0;0a;1;0f;0;1b;0;S;c;5;s;0.812;o;1 |
| Talon garnetS | 0;p;0;s;1;P;o;0;f;0;0t;1;0l;4;0o;1;0a;1;0f;0;1t;1;1l;1;1o;0;1a;0;1m;0;1f;0;A;o;1;0t;1;0l;1;0o;0;0a;0;0f;0;1t;1;1l;1;1o;0;1a;0;1m;0;1f;0 |
| Talon JitboyS | 0;s;1;P;c;1;u;000000FF;h;0;f;0;0l;3;0v;5;0o;2;0a;1;0f;0;1t;10;1l;0;1v;10;1o;13;1a;1;1m;0;1f;0;S;c;4; |
| ZETA Division Laz | 0;p;0;c;1;s;1;P;o;1;f;0;m;1;0t;1;0l;3;0a;1;0f;0;1b;0;A;c;7;h;0;d;1;z;3;m;1;0t;3;0l;2;0o;0;0a;0.5;0f;0;1b;0;S;s;0.5;o;1 |
| ZETA Division crow | 0;c;1;s;1;P;h;0;f;0;0l;3;0o;0;0a;1;0f;0;1b;0;S;c;0;s;0.322;o;1 |
| ZETA Division Dep | 0;s;1;P;c;5;h;0;d;1;z;1;f;0;0t;3;0l;2;0o;0;0a;1;0f;0;1b;0;S;c;5;s;1.026;o;1 |
| ZETA Division SugarZ3ro | 0;P;h;0;f;0;0l;3;0o;0;0a;1;0f;0;1b;0 |
| ZETA Division TENNN | 0;p;0;s;1;P;c;1;o;1;0t;1;0l;2;0o;2;0a;1;0f;0;1t;0;1l;0;1o;0;1a;0;A;c;7;h;0;d;1;z;3;0b;0;1b;0 |