Steam Spring Sale: 5 Games You Can Purchase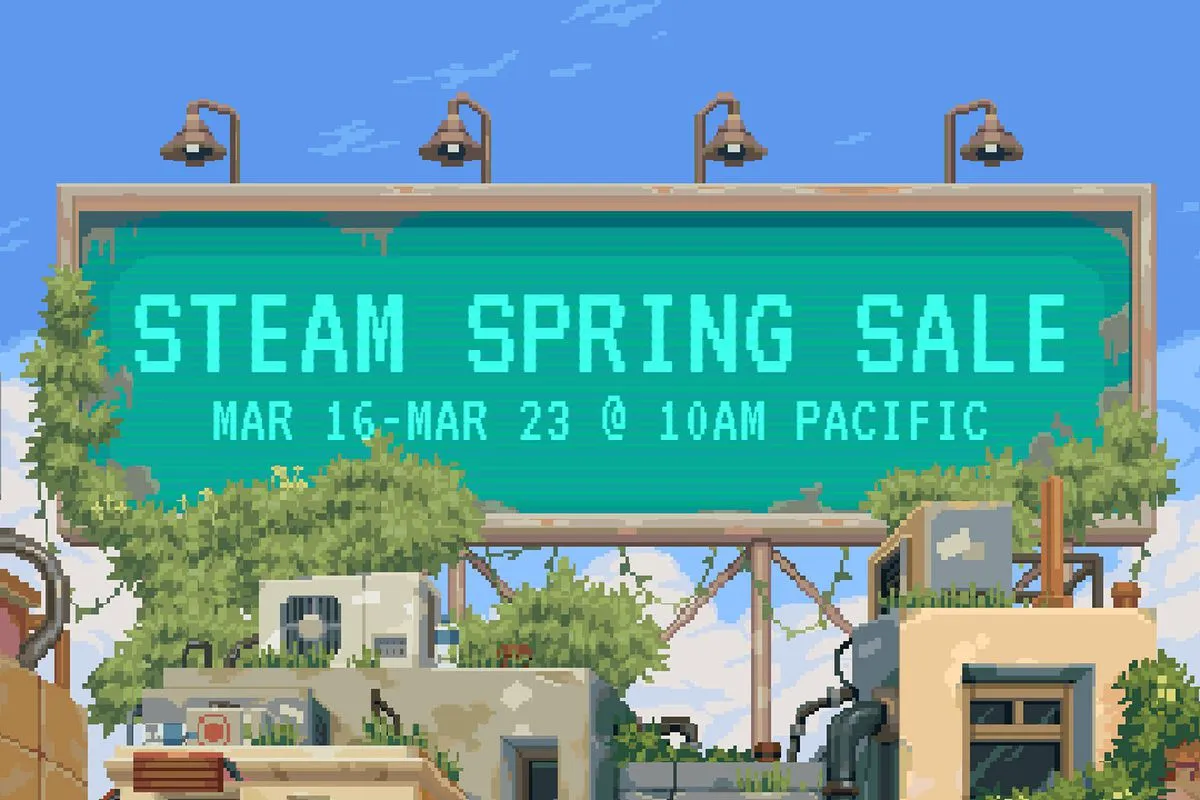 As the Steam Spring Sale approaches, gamers all over the world are eagerly anticipating the discounts that will be offered. With so many games to choose from, it can be overwhelming to decide which ones to purchase.
To help you make your decision, we've put together a list of the top 5 video games you should consider buying during the Spring Sale.
Steam Spring Sale: Top 5 video games to purchase
1. Final Fantasy XIV: Endwalker
If you're a fan of MMORPGs, Final Fantasy XIV: Endwalker is a must-have game. With its extended free trial, you can play through A Realm Reborn and the critically acclaimed Heavensward expansion all the way up to level 60 for free with no time limits. And for those who already own the game, the Endwalker expansion is available at 50% off during the sale.
2. Northgard
For fans of strategy games like Age of Empires or the Civilization series, Northgard is a Norse mythology-based real-time strategy game that's worth checking out. Players take control of Vikings vying for control of land, and during the Steam Spring Sale, you can get it for 70% off at only $8.99.
3. Stellaris
Stellaris is a space-themed strategy game that has received over 100,000 favourable reviews from players. During the sale, you can get it for $9.99, which is a whopping 75% off its regular price. Players can expand their empires, find alien races, and explore space in this highly-rated game.
4. NieR Automata
NieR Automata is an action-packed dystopian game that follows the story of three androids as they fight against powerful machines to reclaim their land. It's known for its engaging narrative, great music, and gameplay mechanics. During the Steam Spring Sale, you can get it for 50% off at only $19.99.
5. Cities Skylines
Cities Skylines is a management simulation game where players can create and manage their own cities. It's fairly easy to pick up, and the DLC content keeps the game fresh and interesting. During the Steam Spring Sale, you can get it for 70% off at only $8.99.
Overall, the Steam Spring Sale is the perfect time to pick up some great games at discounted prices. By considering the games on this list, you can ensure that you're getting the best value for your money.
The Steam Spring Sale is a fantastic opportunity to grab some new games to add to your collection. By checking out the discounts on offer, you can pick up some amazing titles that you may have missed out on otherwise.
Whether you're into MMORPGs, strategy games, or action-packed adventures, there's something for everyone at the Steam Spring Sale. So, start making your wishlist today and get ready to game on!
Thank you for taking the time to read our article. To stay up-to-date with the latest news and articles related to Gaming, we kindly recommend following The Esports Today on Google News.