Fortnite Chapter 4 Season 2: Rogue Bike locations and where to find them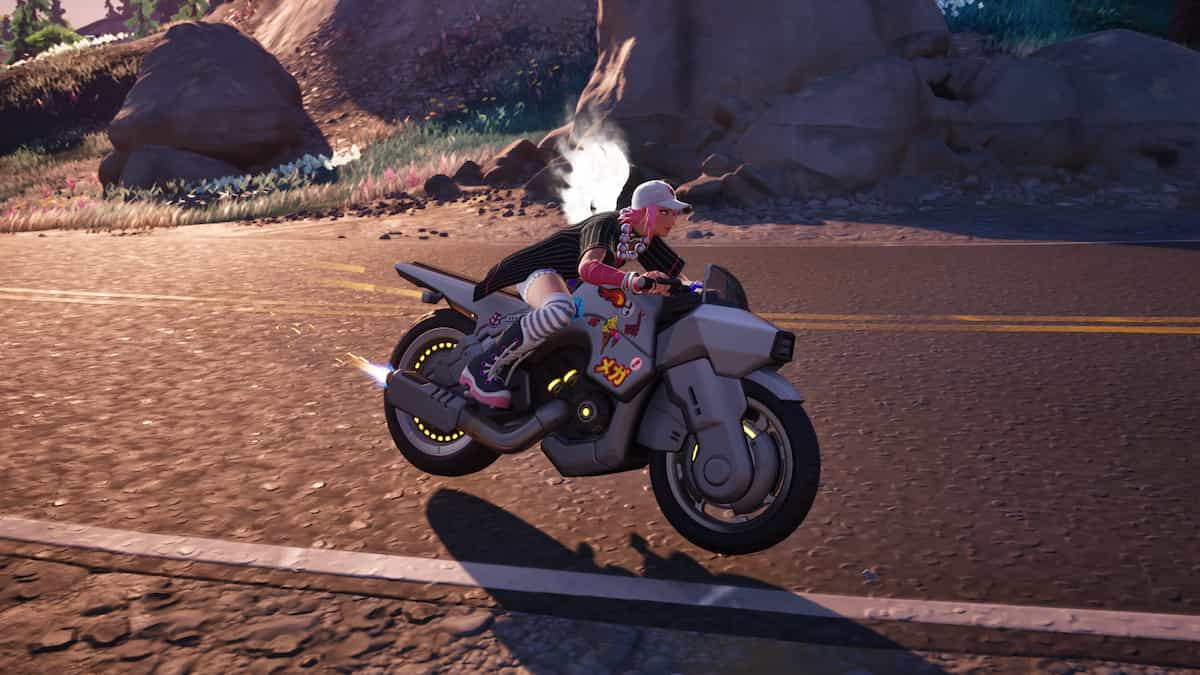 Fortnite, the action-packed battle royale game from Epic Games, has taken the world by storm. The game owes its immense popularity to various factors such as collaborations with other popular franchises, frequent updates, new cosmetics, and much more.
With the release of the brand new season of Fortnite, players can look forward to new skins, weapons, vehicles, quests, and challenges. One of the new vehicles introduced in Fortnite MEGA is the Rogue Bike, and in this article, we will guide you to its locations.
LOCATIONS OF ROGUE BIKES IN FORTNITE CHAPTER 4 SEASON 2
The latest update of Fortnite brings in a plethora of changes and new content for the players to enjoy. Among them are new locations on the map, new mechanisms, and new vehicles. One such vehicle is the Rogue Bike, which players can find throughout the map. However, there is one location where players can find it in abundance. The locations to find Rogue Bikes are:
Northern Mega City
Northeast of Mega City
Southwest of Mega City
East of Mega City
North of Knotty Nets
Northwest of Steamy Spring
MEGA CITY: THE BEST LOCATION TO FIND ROGUE BIKES
While Rogue Bikes can be found outside of Mega City, this is the place where players are most likely to encounter them in significant numbers. If players cannot wait to get their hands on this new vehicle and want to test it out as soon as possible, heading to Mega City would be the best course of action.
However, players should also keep in mind that Mega City is a hotspot for good loot this season and a popular location in general. This means that it will be heavily congested with players, and players should leave this POI as soon as they locate a Rogue Bike if they want to have a better chance of surviving until the end of the game.
The Rogue Bike is a new addition to Fortnite that players are excited to get their hands on. Though players can find this vehicle throughout the map, the locations mentioned in this article are where players are most likely to find them. We hope that this guide helps you in your quest to locate and ride the Rogue Bike. Good luck!