Fortnite Split Screen Guide: How to Play Split Screen on Fortnite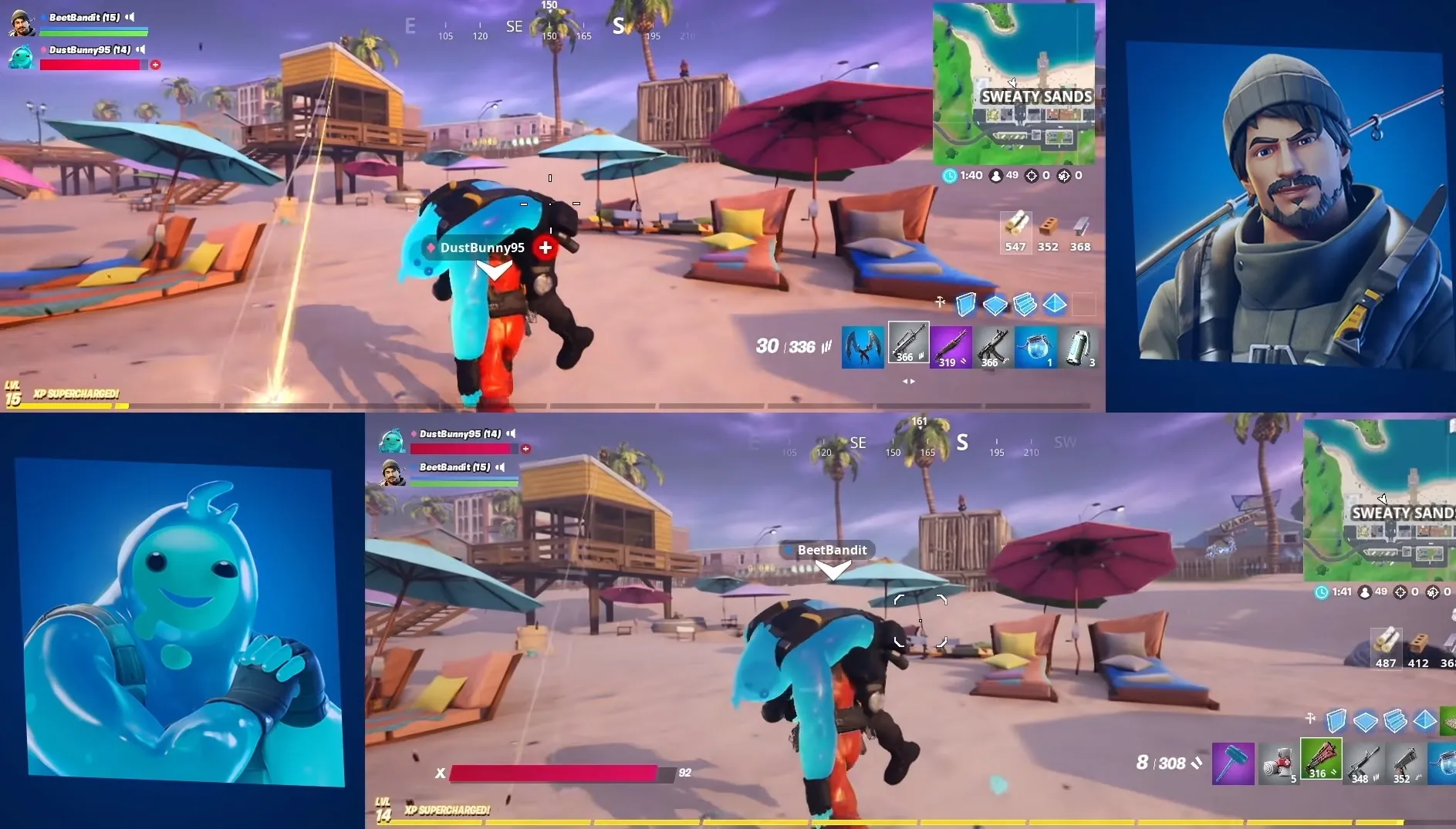 Fortnite Split Screen Guide: Fortnite is a multiplayer game that has been widely popular for years, and with Chapter 4 Season 2 now available, the game continues to grow in popularity. Although many players are already familiar with the game's features, some may not know that Fortnite also supports couch co-op play in split screen mode.
In this article, we will provide you with a complete guide on how to play Fortnite split screen, including the steps to enable this feature and some tips to help you make the most out of it.
Can You Play Split Screen in Fortnite?
Yes, you can play split screen in Fortnite. Epic Games temporarily disabled this feature, but since the v19.01 update in Chapter 3 Season 1, split-screen mode has been re-enabled. This means that you and your friends can now play together on the same couch.
How to Play Split Screen in Fortnite
Here are the steps you need to follow to enable split screen in Fortnite:
Step 1: Head to the game's main lobby on the main player's account.
Step 2: Turn on the second controller and log into the second player's account when prompted.
Step 3: On the bottom of your screen, you'll see the option to press your console's corresponding Triangle (PlayStation) or Y (Xbox) button to log in Player Two to the game.
Step 4: Both players should now appear within the lobby area of the game.
That's it! You can now enjoy split screen Fortnite. However, it's worth noting that if one player is disconnected, the game session will end, even if the other player remains in play. Also, players' inventories will remain separate, so each player still needs to collect their own items to craft and upgrade items.
When Is Split Screen Coming to Switch and PC?
Currently, split screen is only available on the PlayStation and Xbox consoles. Unfortunately, PC, Nintendo Switch, and mobile devices do not support this functionality, and Epic has not indicated that it will be enabled on those platforms anytime soon.
Which Modes Can Be Played with Split Screen?
As of now, split screen can only be used in Duos and Squads modes within the Battle Royale, when two players are connected to the same console. This also applies to Creative, Limited Time Modes (LTMs), and Save the World. However, cross-play between console platforms does allow for shared screens.
Split Screen Tips
Playing Fortnite in split screen mode can be enjoyable, but it comes with some drawbacks, such as a reduced screen size that can impact your in-game awareness. Here are some tips to help you make the most out of split screen play:
Prioritize teamwork and communication: Constantly relaying information to your split screen partner and communicating your battle plans will make a huge difference in gunfights.
Test out different screen orientations: By default, split screen mode will show both feeds horizontally, but you can change this to vertically if you prefer. Testing out different orientations can help you decide which works best for you.
Be prepared for temporary glitches: Split screen mode can sometimes lead to temporary glitches like a player's inventory taking up the whole screen or interfering with the other player's camera angle. This is more common on older consoles like the PlayStation 4.
Split screen mode in Fortnite is an excellent feature that allows players to enjoy couch co-op play without the need for headsets or microphones. With our complete guide on how to play Fortnite split screen, you can easily enable this feature and start playing with your friends. Remember to prioritize teamwork and communication, test out different screen orientations, and be prepared for temporary glitches. Happy gaming!