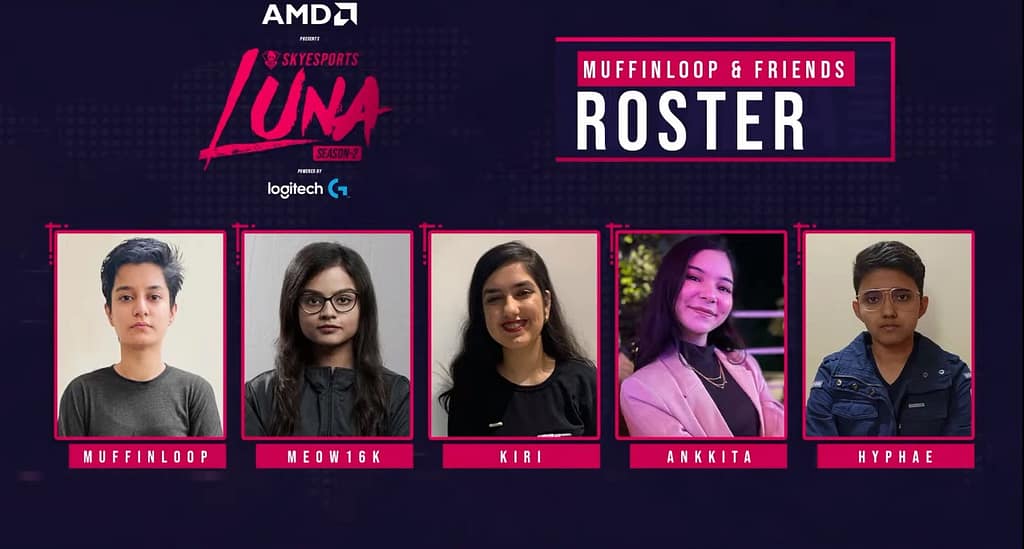 Muffinloop and Friends have emerged victorious at the AMD Skyesports Luna Season 2 after an intense five days of Valorant action.
The AMD Skyesports Luna is an all-female IP by Skyesports to empower female gamers. After a successful first season, Skyesports brought it back for season two.
After an intense group stage league, Mufflinloop and Friends set up a finals bout with the dominant Jod Baiters. The best-of-three series saw India's best female Valorant gamers give it their all for the title and a share of the Rs. 1.5 lakh prize pool.
Mufflinloop and Friends were the better team, however, as they managed to close the series 2-0. The team comprised of Muffinloop, Meow16k, Kiri, Ankkita, and Hyphae. The map-wise results are as follows:
Map 1 (Pearl): Mufflinloop and Friends win 13-8
Map 2 (Icebox): Mufflinloop and Friends win 13-7
With this victory, Mufflinloop and Friends will pocket Rs. 80,000 of the overall prize pool. Jod Baiters, on the other hand, will walk away with Rs. 35,000.
In a post-match interview, team leader Mufflinloop, who was also handed the MVP award, spoke about the importance of tournaments like the AMD Skyesports Luna.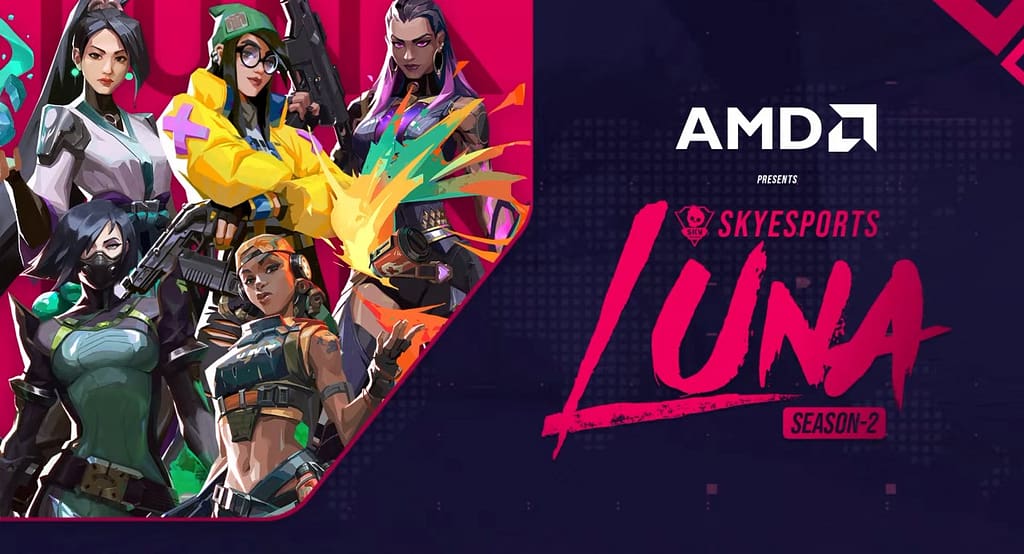 The player also added that between the first two seasons, a lot of female gamers have already been added. "For the female gamers, I played Skyesports Luna Season 1 and the second season now. I can see that a good amount of female gamers have already been added. I hope that Skyesports brings a Season 3, where I am sure we will be seeing more female gamers who will form teams and show off their skills in tournaments like this."
The Skyesports Luna Season 2 was presented by global semiconductor manufacturers AMD
and powered by the leading innovator for gaming technologies and gear, Logitech G.
About Skyesports – Skyesports is a leading esports and gaming venture based in Chennai, renowned for hosting major esports tournaments. Founded in November 2018 by Shiva Nandy, Skyesports has quickly grown to become one of the largest esports companies in South Asia. Skyesports has an impressive range of original IPs, which include the Skyesports Championship, Skyesports League, Skyesports Grand Slam, Skyesports Skirmish Series, and more, through which Skyesports has touched millions of gamers across South Asia and beyond. Skyesports is a part of the digital entertainment and technology company, JetSynthesys.