How to Find a Lily Pad, Tire, and Air Vent in Fortnite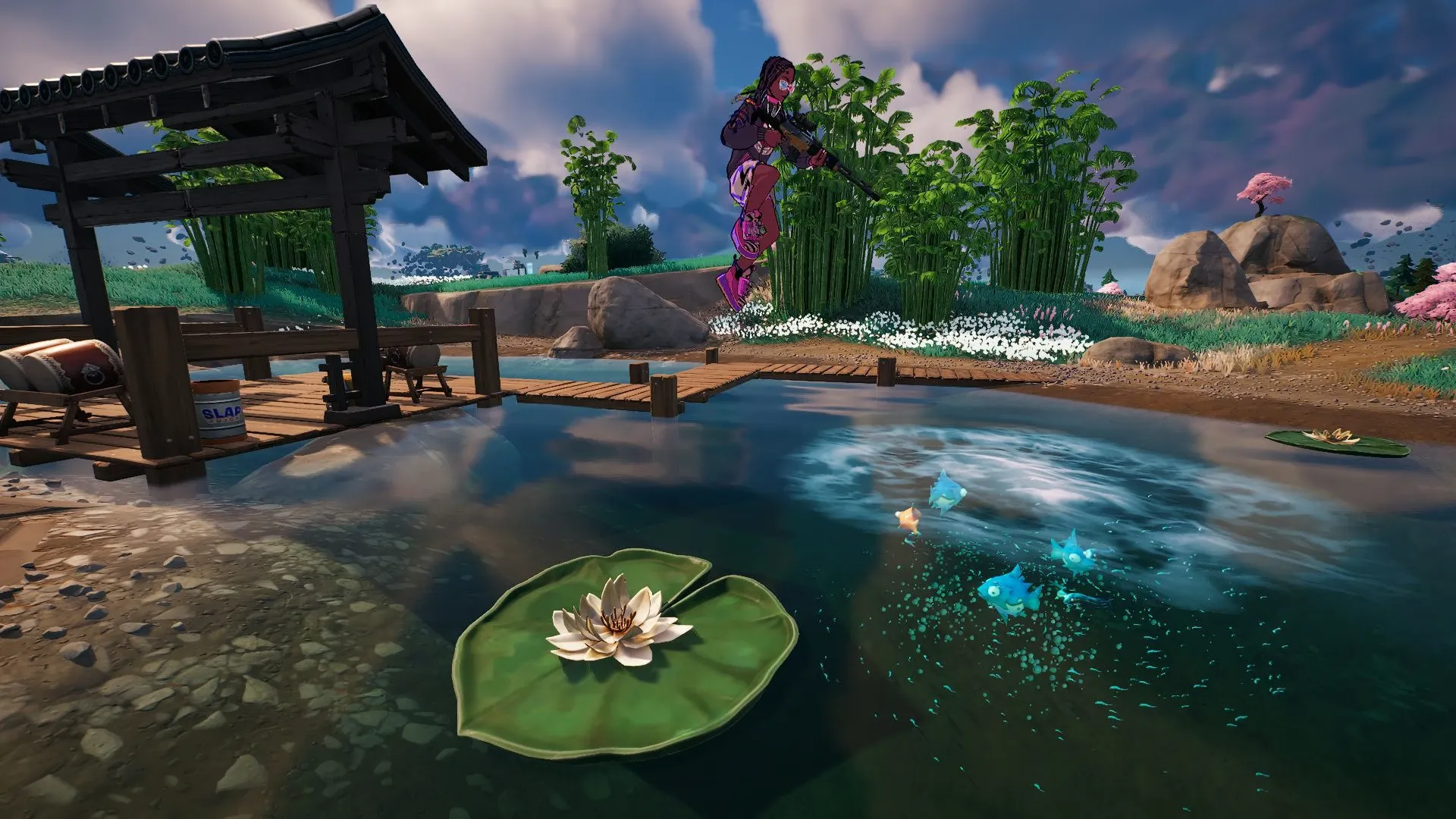 Fortnite never fails to surprise its players with exciting new challenges and quests. One such seasonal task is finding and bouncing off an Air Vent, Lily Pad, and Tire in Fortnite. Completing this challenge will earn you some valuable XP, and we're here to guide you through it.
We understand that completing these types of challenges can be challenging, especially when everyone is trying to complete the same task. Therefore, we have put together a guide to help you find these items and complete the challenge with ease.
How to Complete the Lily Pad, Tire, and Air Vent Challenge in Fortnite
Before we dive into the specifics, it is essential to note that Mega City is currently a hotspot due to the Grind Rail challenges. Therefore, we recommend proceeding with caution while traversing through the city.
Lily Pad, Tire, and Air Vent Location in One Match in Fortnite
Although it's possible to complete this challenge in separate matches, we'll be showing you how to complete it in one go. Here's how to do it.
Step One – Find a Tire The first item on our list is the Tire. You can find Tires outlining the beginning of the racing circuit slightly north of Mega City. Jump on them to complete this step.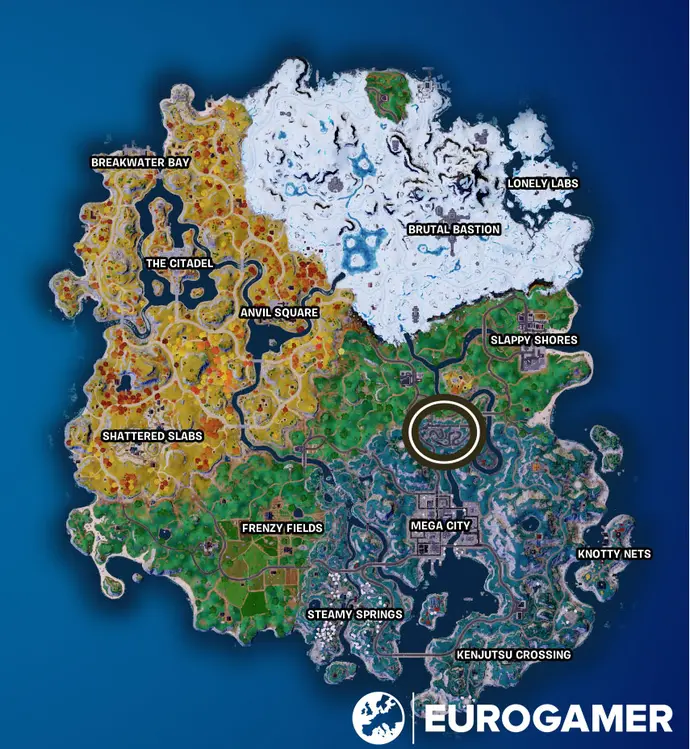 Step Two – Locate an Air Vent After completing the Tire jump, make your way south to Mega City. Use a zipline to pull yourself to the top or halfway up the taller buildings. You should easily spot vents on the majority of the taller buildings. Find one and jump onto it.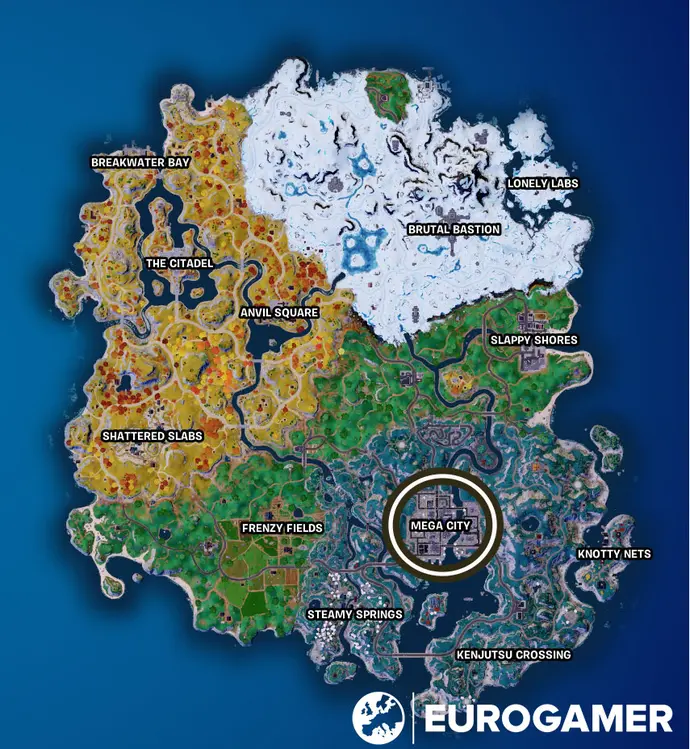 Step Three – Find a Lily Pad Finally, you can head south to Steamy Springs, where you'll find Lily Pads sitting in most of the ponds. You can also find some Lily Pads in the area to the west of Mega City, which we have circled on the map above. Jump onto a Lily Pad to complete the challenge.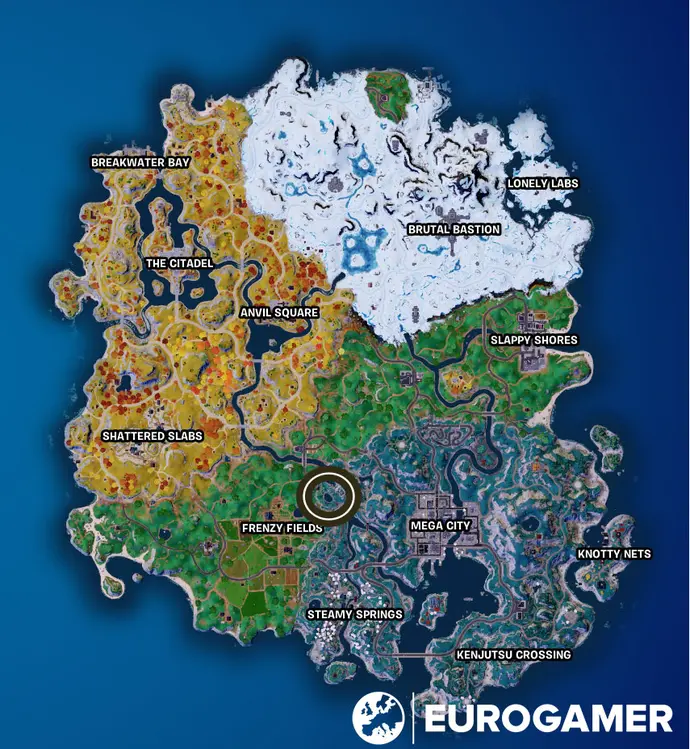 It's essential to note that while you complete this challenge, you should keep an eye out for other players. Many players will also be trying to complete this challenge, so be vigilant and protect yourself.
Thank you for taking the time to read our article. To stay up-to-date with the latest news and articles around Valorant, we kindly recommend following The Esports Today on Google News.