How to Visit Frostbite Falls and Restful Retreat 2023 In Fortnite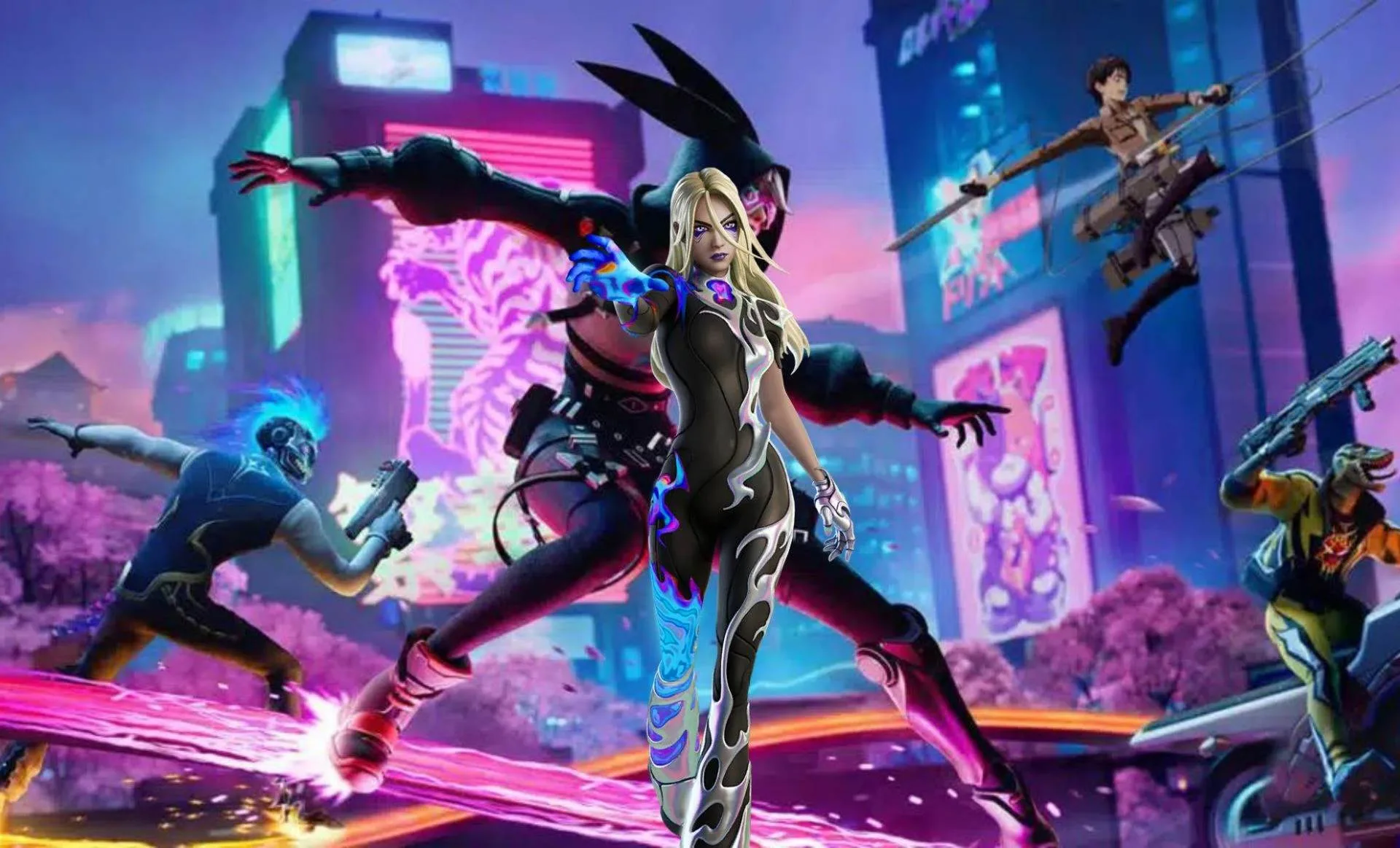 The latest Fortnite Week 8 challenges have descended upon us and they demand an intrepid explorer's spirit. The challenge at hand requires that players seek out Frostbite Falls and Restful Retreat, two elusive landmarks on the island. But fret not, dear reader, for we have the knowledge to aid you in locating these destinations and completing the challenge with ease, thus earning you a lofty sum of 12,000 XP.
One can find Frostbite Falls and Restful Retreat nestled south of the formidable Brutal Bastion, both of which can be accessed by using an ascender or zipline. As you venture forth, expect to be met with a frozen lake and a frozen waterfall, perfect for executing an ambush on your unsuspecting adversaries. However, landing in this area can be treacherous due to the surrounding ice cliffs that can quickly put you at a disadvantage.
To quickly reach Frostbite Falls and Restful Retreat, we highly recommend landing at Brutal Bastion. It is a coveted landing spot for its multiple chests, capture point, and an abundance of floor treasure. Once you've concluded your plundering, head south towards Frostbite Falls. Should you happen to cross paths with any hostile entities, make use of one of the Launch Pads in the area to make a speedy retreat and avoid sustaining damage.
But wait, there's more! Completing the Fortnite Week 8 challenge isn't limited to just visiting Frostbite Falls and Restful Retreat. There are four additional missions to be undertaken that will reward you with even more XP. These missions include sprinting on Grind Rails, eliminating enemies with an unvaulted Submachine Gun, taking damage from an opponent and surviving for 30 seconds, and marking hostile players or characters.
To complete these other missions, we recommend paying a visit to MEGA City, located east of Restful Retreat. This urban metropolis offers a plethora of chests from which one can obtain an unvaulted Submachine Gun and commence a bloodbath. The Grind Rails scattered throughout MEGA City can also be utilized to make a quick escape or reach higher ground.
To complete the final mission, one must mark hostile players or characters. This can be achieved by capturing a Capture Point, which can be found in various POIs, such as Knotty Nets and Kenjutsu Crossing. Alternatively, one can simply plant their feet on the flag at Brutal Bastion, located in the snow biome, to capture the point and earn a heaping 24,000 XP.
Completing the Fortnite Week 8 challenge may seem like a daunting task, but with our guidance, you'll be earning XP left and right in no time. So what are you waiting for? Get out there and explore the wonders that await you!
Thank you for taking the time to read our article. To stay up-to-date with the latest news and articles, we kindly recommend following The Esports Today on Google News.