BGIS GRAND FINALS : CLASH OF TITANS
BGIS GRAND FINALS : CLASH OF TITANS: Battleground Mobile India, "India Ka Apna Battleroyal" was launched with humongous hype and speculations of the most awaited return of the competitive sphere in India. BGMI hit the screens in India on July 2, 2021, and since then gamers were enjoying the PUBG replacement. Ending an almost year-long wait, Krafton announced the first BGMI Competitive Event of India. "Battleground Mobile India Series" (BGIS) a few days after the release of the game. Delay in the event never actually dwindled the craze of the event amongst every professional and potential talent.
Cessation the eager wait of players who were dying to fight for glory, BGIS kicked off from 16th December 2021. 2021 was not the year of big memories for most of us, adding to the misery of an uncommon year, Community witnessed numerous heartbreaking exits, hacking scenarios, and whatnot. But the grind and sheer hard work of many underdogs and ruling OGs of BGMI Esports gave the audience some moments to cherish. Passing every obstacle on the way 24 Teams made it to the penultimate stage of BGIS.
4 Days of intense action, entertainment, suspense, and some emotional exits concluded on 10th January 2022 when rising stars 'R Esports' who made their way into the semifinals with a last moment bang, grabbed the chicken dinner in the last match of BGIS Semi-Finals. A month of roller coaster ride and grind has given India its Top 16 Teams who will be competing in BGIS GRAND FINALS starting from 13th January for Mark of Glory and a precious invite for Pubg Mobile Global Championship Finals.
BGIS GRAND FINALISTS:-
TEAM XO –
XO has been considered and proved itself as one of the most aggressive squads of India. Confident 1 Man Splits of the lads showcase their confidence in the gun game. Entering BGIS, XO is seen as one of the top contenders for the trophy. XO's domination in Semi-Finals adds a feather to their contenders. The addition of Fierce transformed their game style in the best possible way as fellows saw them on the top by the end of the Semi-Finals Round.
Playing 4 – Fierce, Sensei, Punk, Immortal
SKYLIGHTZ GAMING –
Another synonym of calculated aggression is Skylightz Gaming, Starting from the qualification round to the semifinals, SG has continued their aggressive run without any quantitative failure in their bag. IGL and Assaulter 'Saumraj' take the gun power of SG onto another level. It will be delightful to see how the 4 fighters will fight for the BGIS crown.
Playing 4 – Saumraj, Pukar, Gamlaboy, Destro
GODLIKE ESPORTS –
A team that needs no introduction, undoubtedly the most aggressive and consistently performing squad GodLike follows the "No Mercy" formula. Jonathan being their star kid MVP and Clutchgod's brain makes this team hardest to beat. Godlike cemented top 3 finish in Semis being the only team in the first chart without a single #1 finish. Being the only team to have 3 digit kills in Semi-Finals shows the level these guys will be dealing with when they will join the other 15 opponents for the final ride in the Finals.
Playing 4 – Jonathan, Neyoo, Clutchgod, Zgod
OR ESPORTS –
When we talk about consistent performance, it's impossible to discuss without mentioning OR Esports. Young Guns including deadly assaulter Vexe and Aditya make this team a purely hardcore contender for BGIS Trophy. Every 4 players hold the potential to pull off the unexpected gameplay from the hardest scenarios. Consistent last zone endings and 90 odd finishes helped OR Esports to finish #4 in the Semi-Finals. The audience will be keen to witness that how OR will approach the top spot in the final battle.
Playing 4 – Vexe, Aditya, Jelly, Evo
TSM-
Previously known as underdog sensation, TSM full of young talents have formed their aura of aggression among other T1 teams. TSM after sensational 31 finishes chicken dinner in early rounds, continued their aggressive approach even after some not-so-good outings in semi finals. Following some amazing matches and high finish endings, Shadow's TSM settled for #5 finish in Semi-Finals. Undoubtedly being one of the youngest lineups among 16 teams, TSM will look to make a bold statement by grabbing the final glory on 16th January Night.
Playing 4 – Aquanox, NinjaJod, Blaze, Shadow
Hyderabad Hydras –
The Deccan pride of India, Hyderabad Hydras showcased mixed aggression after failing to put the fight on the first day of BGIS Semi-Finals. Justifying their invite into the event HH put consistent fights and finishes throughout the penultimate round to grab the #6 spot. Even after having not many finishes in their bag, HH did justice with placements cementing their way to Grand Finals. Despite Sole Chicken Dinner in Semis, HH resisted pretty well making them a threat to fear for many teams eyeing the trophy.
Playing 4 – Ace black, Stricker, Carry, Manty
Enigma Gaming –
A newly formed lineup with a sole experienced talent Avi, showed extreme potential when they won numerous 4v4 battles throughout the previous rounds. Rexx being their star boy ensured aggressive and passive balance leading their team to first chart finish in the Semi-Finals. Crowned MEO Champs will eye to start 2022 with the biggest prize pool in their camp. It will be exciting to see how Enigma will defy odds to become the first-ever BGIS Champions.
Playing 4 – Avi, Rexx, Saggy, Eggy
Xspark –
The crowd goes berserk when this name hits the lobby 'Spark' being one of the most loved and fan-favorite squad will battle one more time in Grand Finals to grab another international ticket. Following the edged qualifications and scratchy start in Semi-Finals, The Punjabi Gang made a memorable comeback grabbing 3 chickens each on respective days. Rectifying errors of Day 1, the aggression of Scout and co ensured their entry to Final Fight. Proclaimed "Miramar Kings" will look to take the lobby on fire when they will compete for the number one spot in Grand Finals starting from 13th January 2022.
Playing 4 – Scout, Mavi, Gill, Ultron
Udog India –
Pool of 4 rising stars is what makes Udog India different from others. An underdog team making their way into best 16 after passing numerous obstacles following their journey, Udog India has proved their mettle in every round till now. After failing miserably to capitalize on opportunities on the first day of the Semi-Finals, UDog India made a mind-boggling comeback claiming chicken dinners twice in the process. The surprising element of Udog will add spice to the final battle of BGIS.
Playing 4 – Dev, Rambo, Fearless, Dark
Reckoning Esports –
Old Dogs in the Scenario 'RGE" had an outing of ups and downs in semi-finals after dominating lobbies in Round 3 and quarter-finals. Ending in the bottom chart numerous times, Reckoning pulled off a considerable performance on the final day grabbing double chickens with a settled amount of finishes, ensuring their entry into BGIS Grand Finals. Abrar's Rge put on a great resistance defying their chances of contributing to heartbreaking upsets. It will be a show to watch how Rge will hold their nerves in the Intense Battle of Finale.
Playing 4 – Abrar, Maxy, MrSpray, Skrillz
R Esports –
A team that ensured their semi-finals ticket after table turning performance in the final moments of quarters, R esports held their nerves performing brilliantly to enter BGIS Grand Finals. Being unable to convert starts into chicken dinner, hopes of lads were on the edge before R esports came victorious in the final map of Semi-Finals. Another underdog talent thriving for a top finish will try to put on the best gameplay when they will fight for one last time in BGIS Finals.
Playing 4 – Kanary, Jaadu, Hero, Rokstar
The Supari Gang –
A team with the interesting name 'TSG' showed promising gameplay as they qualified for Grand Finals with pride. Supari Gang dropped from Top 5 to bottom chart after choking thrice before entering the final day of the Semi-Finals. Despite some off performances, TSG showed exciting strategies making them unpredictable foxes of the jungle. There will be no surprise if get to see table-turning aggression from the lads in Finals.
Playing 4 – Daddy, Krish, Desync, Nikhil
Revenant Esports –
Mix forces of ex-infamous stars of Megastars and SynerGE is considered amongst aggressive squads of India. Revenant entered into BGIS with in-form performances on their name. Despite the Aggressive approach 'RNT' looked mediocre by their results. A Sword of elimination was forced on Revenant's shoulder before the last day of the semifinals following continuous off games in Semi-Finals. RNT successfully played their natural gun game on the last day including the ruthless aggression of Encore, booking their ticket for Grand Finals. It will be exciting to watch whether RNT will be able to live up to their fans' expectations or not.
Playing 4 – Topdawg, Austin X, Paradox, Encore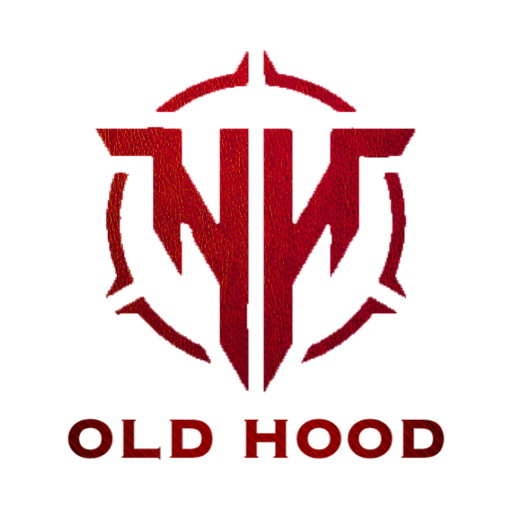 Old Hood Esports –
Another Qualified Underdog team that shocked the bgmi community by destruction from Sultan's DP28. OH putting on balanced gameplay never failed to entertain the audience by their surprising zone entries. They made their way into finals after finishing #14 in Semi-Finals with 108 points altogether. Being an underdog it will be a task for Old hood to sustain the pressure of Big Stage and perform up to their caliber in Finals.
Playing 4 – Sultan, Ayush, Crazy, Klaus
Tactical Esports –
A team that made their fanbase from the very first qualifier round after dominating lobbies including numerous top tier teams 'Tactical Esports' kicked off Semi-Finals with back to back victories. Following a high note finish on Day 1, Tactical Esports dropped considerably after unfortunate exits in each game they played before bouncing back strong on the last day as they ended the drought of chicken grabbing victory in the very first map of Day 4. Instead of up and downs, Tactical Esports gave their fans a breath of peace after edging qualification for finals. Tactical will try to seek consistency battling for BGIS Trophy.
Playing 4 – Kid, Hitman, Wild69, Clutch
7 Sea Esports –
Last but not least, Another aggressive squad 7 Sea that slightly lost their way in semis following a considerate finish on the first day, made their way into finals after consistent top-notch performances on the final day. Bringing image of ruthless aggression 7 Sea will try to find their spark before entering the ultimate battle on 13 January. Experienced star player 'Prince' and its co will give their best to get their hands on Golden Glory for the first time. It will be delightful to see how 7 Sea Esports will strategize their game for one last encounter.
Playing 4 – Spraygod, Prince, Aladin, Sarang
BGIS Semi-Finals not only gave India its Best 16 Teams but also contributed to heightened emotions of the audience as India witnessed the elimination of Most Loved Team SouL. India will be excited to see what the future holds not only for Team SouL but for every Team that lost their way of BGIS GRAND FINALS. Excitement is on peek as 16 Teams are grinding one last time before they battle for a 1 crore prize pool and PMGC Finals Invite from 13th January 2022.
To add Intensity and a fair shot for every team, Finals will be played on Iqoo Legend 7 an android device. Waits are about to be over so don't forget to tune in for BGIS GRAND FINALS on BGMI Youtube Channel from 13th January 2022. We are already hyped enough, are you? Do share your views in the comment section below.