Valorant Run It Back collection (2023): Release date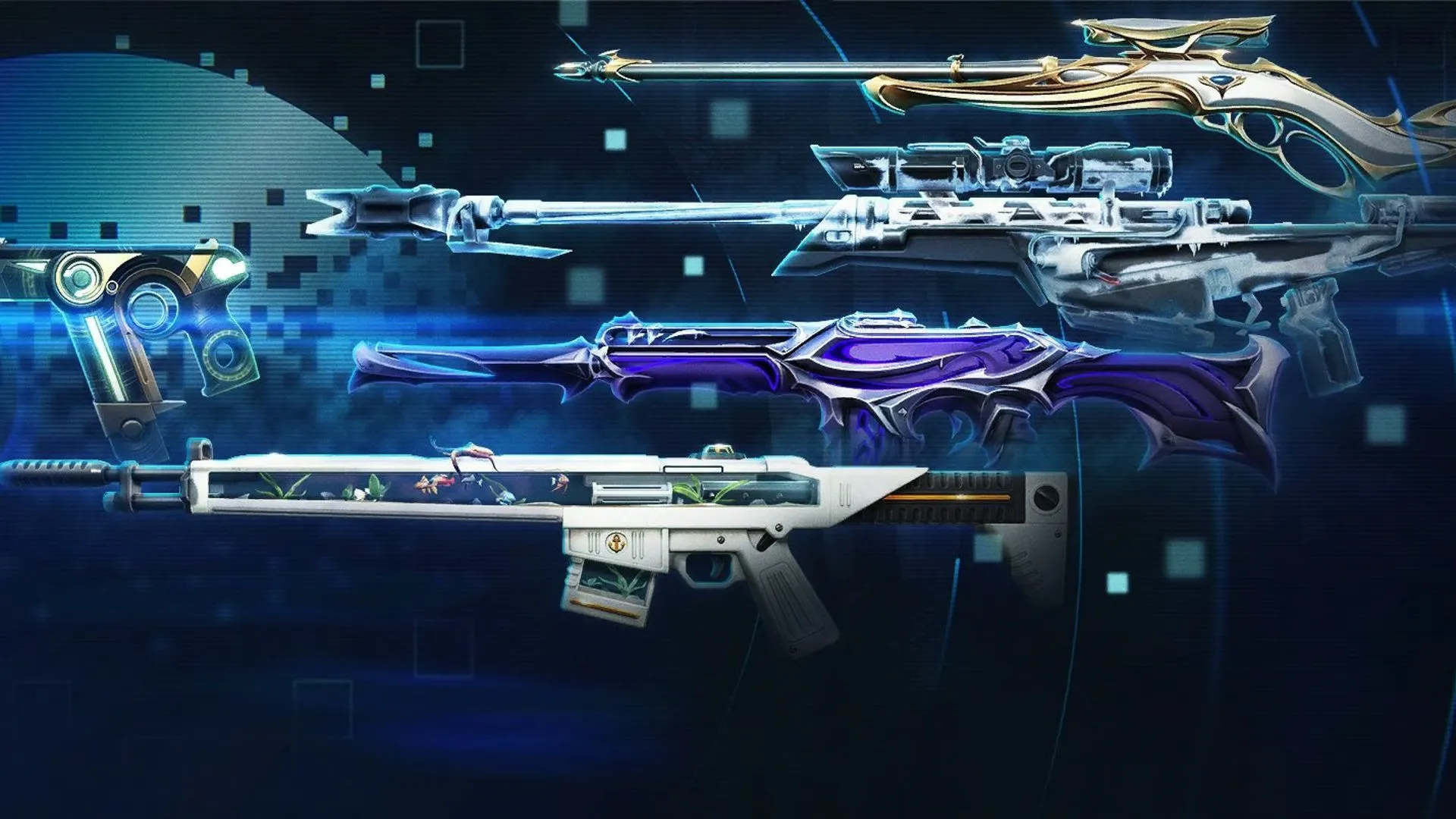 Valorant's Run It Back Bundle 2023 has caused a stir among players of the popular tactical first-person shooter game. The event allows players to acquire premium weapon skins from the earlier Acts and Episodes of the game, that they may have missed out on before. The bundle features five unique skins with their own distinct color schemes and designs, making them stand out from other skins in the game.
The Sovereign Marshal skin is a showstopper with its regal gold and black color scheme, and intricate designs etched into the barrel and scope. The Cryostasis Operator skin gives the Operator a frozen, icy look with a blue and white color scheme and a unique ice effect on the scope.
The Reaver Phantom skin is a sinister-looking skin with sharp edges, while the Neptune Guardian skin boasts a watery blue and green color scheme with aquatic designs etched into the barrel and body of the gun. Lastly, the Origin Frenzy skin has a bold and futuristic look, with its geometric shapes and lines.
The highly-anticipated Run It Back Bundle 2023 is set to release on May 9th, but players must act quickly as the bundle will only be available for a limited time. Though the price of the bundle is still unknown, it is estimated to cost around 6000 VP, which may vary depending on the region.
This is an excellent opportunity for players who missed out on previous Run It Back releases to acquire skins that were once only available for a limited time. The Valorant skin collection is highly sought-after, and with the unique designs and color schemes of each skin, it's no surprise that players are eager to add them to their collection.
The Run It Back Bundle 2023 is expected to be just as popular as its predecessors, and with the limited availability, players should keep an eye out for its release. The skins are designed to add style to players' gameplay and make their weapons stand out on the battlefield.
To sum it up, the Run It Back Bundle 2023 is a hot topic among Valorant players who want to add premium skins to their collection. With its unique skins, limited availability, and a release date just around the corner, players should act fast to acquire the skins before they disappear.
Thank you for taking the time to read our article. To stay up-to-date with the latest news and articles, we kindly recommend following The Esports Today on Google News.