Ukraine Calls for Ban on Atomic Heart Game Sales by Microsoft, Sony, and Valve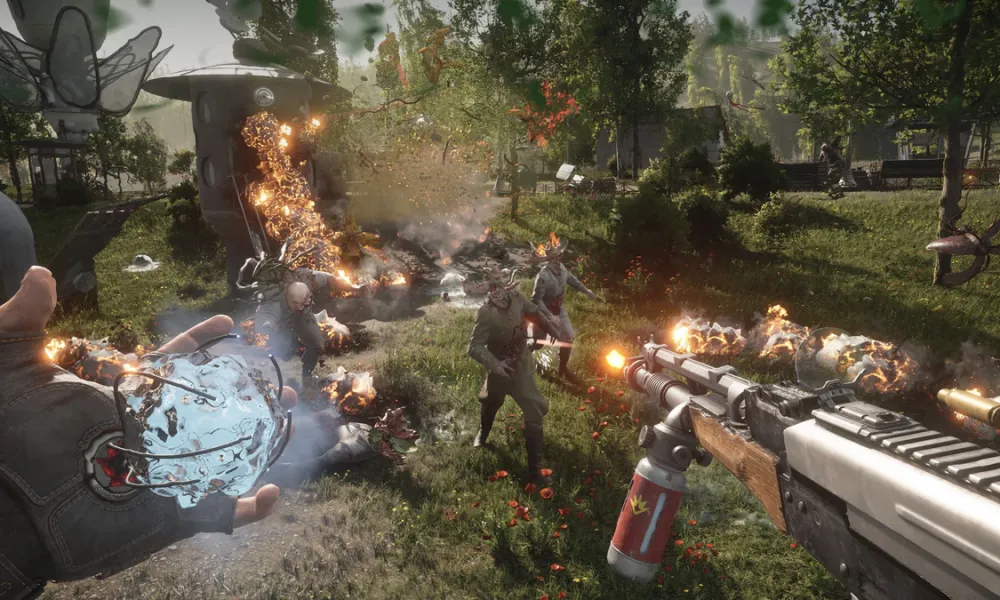 Ukraine Atomic Heart Ban: The high-ranking official from Ukraine, Vice Prime Minister Mykhailo Fedorov, has gone ahead and released a formal request to tech giants Microsoft, Sony, and Valve to completely ban the recently launched game, Atomic Heart, on their respective online stores.
This request, however, did not come alone, as Fedorov was generous enough to take to Twitter and post a letter he had addressed to the CEOs of these companies, detailing the reasons behind the request.
The Ministry of Digital Transformation of Ukraine took notice of the private companies' efforts to intensify economic pressure on Russia by suspending all commercial activities in the country. Apparently, PlayStation and some other companies had already suspended sales in Russia, following its invasion of Ukraine last year.
The Ukrainian Vice Prime Minister, Fedorov, expressed deep-seated concerns about the game, Atomic Heart, developed by Mundfish, a Russian-based studio. Fedorov claimed that the game's Russian management and offices could pose a potential threat, as the proceeds from the sales could be transferred to Russia's budget, which could in turn, be used to fund war against Ukraine.
To add insult to injury, Fedorov argued that Atomic Heart promotes the communist regime and Soviet symbols, which is a blatant violation of Ukrainian legislation. Therefore, he urged these companies to ban the game's sale on their digital storefronts, as they would not want to be perceived as a platform that supports communism, even in a futuristic portrayal.
In the letter addressed to Jim Ryan, the CEO of Sony Interactive Entertainment, Fedorov made an impassioned plea for Sony to refrain from selling the digital version of the game on PlayStation. Similarly, he requested the same from Microsoft and Valve for their respective digital stores.
It remains to be seen whether or not these tech giants will comply with the request of the Vice Prime Minister of Ukraine, which could potentially set a precedent for other governments to make similar demands of these companies.
Follow The Esports Today on Google News for all the updates you need!