Roblox Combat Warriors Codes (March 2023) – Free Credits, Aether and More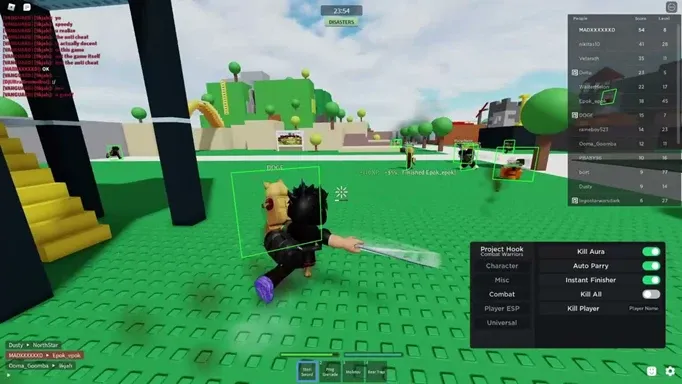 Roblox Combat Warrior is a thrilling game that requires you to be powerful in order to survive. For players looking to boost their performance, there are handy codes to redeem that offer free Credits, Aether and other rewards. Here's what you need to know about these codes and how to use them.
What are Combat Warriors codes used for in Roblox?
Combat Warriors codes give players various free rewards, including Aether, Credits and daily spins, without requiring them to spend any Robux. These rewards can help players thrive in the game and gain an advantage in battles.
Active Roblox Combat Warrior codes in March 2023
As of March 24, 2023, three codes are currently available for players to claim. It's important to redeem them as soon as possible as there's no telling when they will expire. Players should also check back regularly for newly added codes.
The active codes for Combat Warriors in March 2023 are:
700k_likes: 300 Credits, 100 Aether
600k_likes: 300 Credits, 100 Aether
1M_Favs: 200 Aether, Daily Spin
400K_Likes: Daily Spin
320K_Likes: Daily Spin
How to redeem Combat Warriors codes in Roblox
Redeeming Combat Warriors codes is an easy process. Once you've launched the game, follow these steps:
Click the green button to launch Combat Warriors in Roblox.
Click on the chat box in the top right corner of the screen.
Type in the code or copy and paste it.
Click on "submit" to redeem the code and receive your reward.
Other Roblox games to check out
If you're looking for something a little different than Combat Warriors, Roblox has plenty of other exciting games to try. Pet Simulator X and Bee Swarm Simulator offer adorable gameplay, while Shindo Life and Anime Fighters Simulator are packed with action.
In conclusion, Roblox's Combat Warriors is an action-packed game that requires you to be powerful to survive. By redeeming the available codes for free Credits, Aether and other rewards, players can gain an advantage in the game and improve their chances of success. Make sure to redeem them as soon as possible and keep an eye out for newly added codes.
Thank you for taking the time to read our article. To stay up-to-date with the latest news and articles, we kindly recommend following The Esports Today on Google News.