Project Astrid Game Announced by Shroud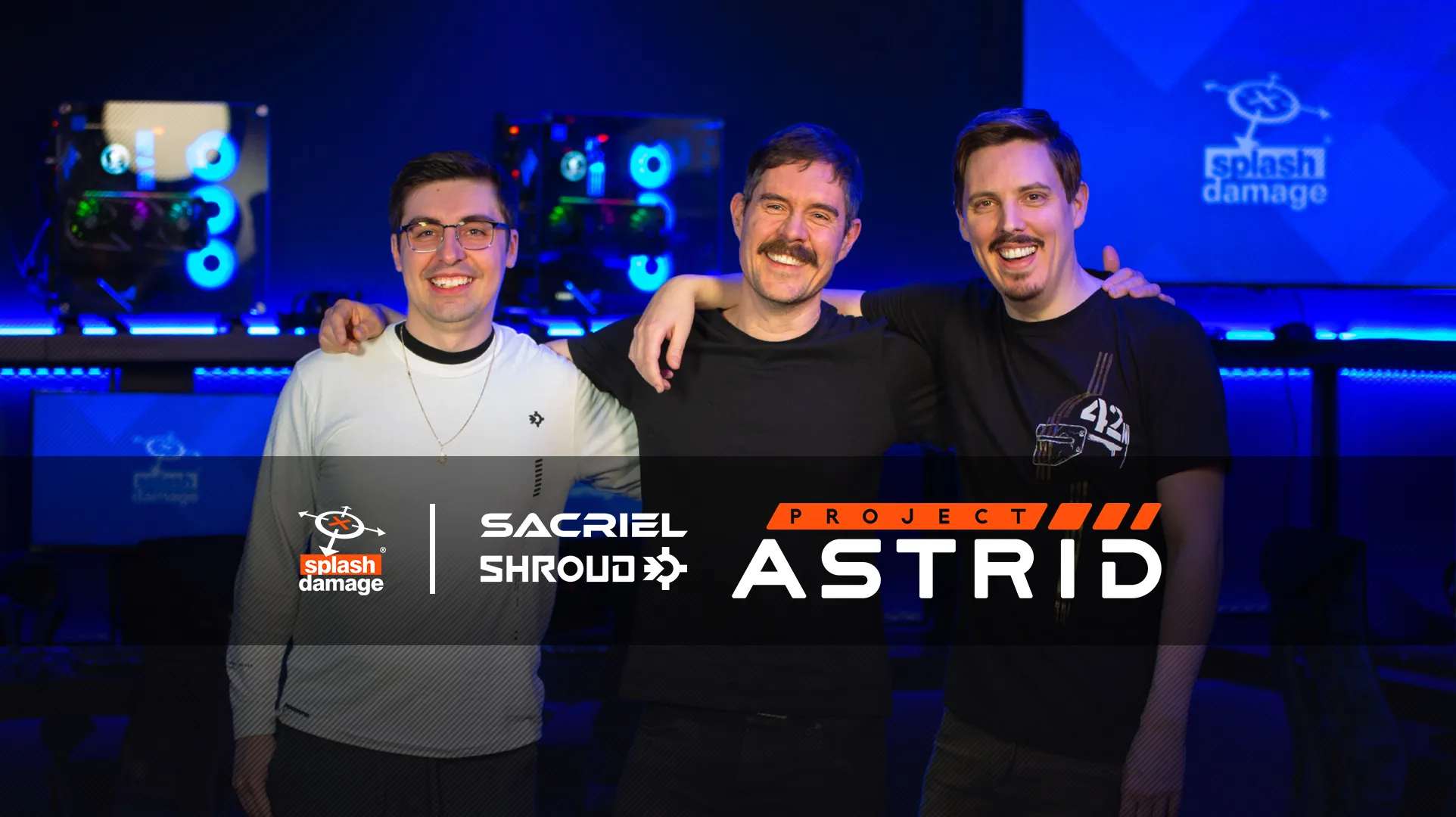 Popular streamers Mike "shroud" Grzesiek and Christopher "Sacriel" Ball have announced their upcoming project, Project Astrid Game, a new AAA open-world survival game in collaboration with gaming studio Splash Damage. With their expertise as hardcore gamers, community builders, and subject matter experts, shroud and Sacriel are set to lead this project and create the best survival game ever.
Project Astrid: What We Know So Far
Project Astrid is a new game being developed by Splash Damage, known for their recent announcement of TRANSFORMERS: REACTIVATE. This upcoming survival game will feature an entirely new world, built on a grand scale, and is inspired by shroud and Sacriel's direct insights and guidance.
As creative director Lance Winter noted, shroud and Sacriel have been working on Project Astrid since its inception, providing the dev team with fresh perspectives and insights into what creators want from a video game. Winter also stated that no one knows the survival genre better than the two streamers.
While the title, release date, and content of Project Astrid are still under wraps, updates can be found on Twitter. Fans can stay tuned to learn more about the game's development and upcoming details.
Streamers Making a Splash in Game Development
With Dr Disrespect creating his own gaming studio and releasing his first project, a vertical-focused battle royale game called Deadrop, shroud and Sacriel are following in his footsteps by diving into video game production. As streamers with a massive following and firsthand experience playing games, they are uniquely qualified to help shape the player experience in Project Astrid.
The streamers' goal is to "push the boundaries" of survival and shooter games, and with the combined expertise of shroud, Sacriel, and Splash Damage, they are poised to make a huge impact in the gaming industry.
Final Thoughts
Project Astrid promises to be an exciting new addition to the survival genre, thanks to the expertise and insight of shroud and Sacriel. With their direct involvement in the game's development, we can expect fresh perspectives and unique gameplay mechanics that will set Project Astrid apart from other titles in the genre. Fans of the streamers and survival games alike are eagerly anticipating more details about this exciting new project.