MLBB hero tier list for June 2023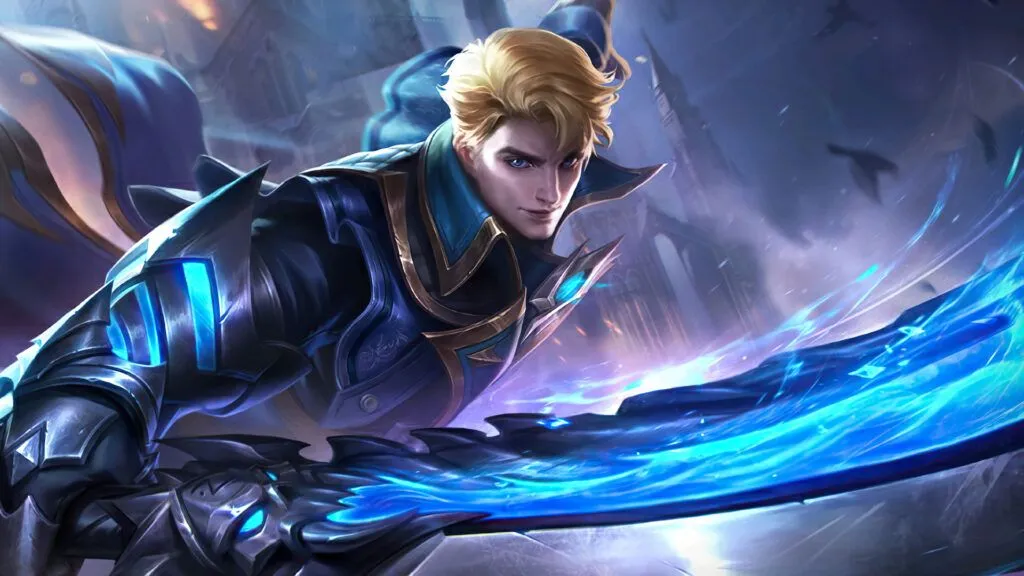 Are you ready to conquer the battleground of Mobile Legends Bang Bang (MLBB)? With its diverse roster of heroes, this popular mobile online battle arena (MOBA) game offers endless possibilities for victory. However, choosing the right hero can greatly impact your gameplay and lead you to success. That's why we have compiled the ultimate MLBB hero tier list for June 2023, to help you make the best choices and dominate your opponents.
MLBB hero tier list June 2023
Best Tanks: Withstand and Protect
Tanks are the vanguards of the battlefield, fearlessly charging into the opposition's forces. Their ability to soak up damage and protect their allies is invaluable in intense fights. Here are the top-performing tanks in the current meta:
S Tier: Tigreal, Fredrinn, Khufra
A Tier: Edith, Barats, Alice, Akai, Gatotkaca, Esmeralda, Lolita, Gloo, Uranus, Minotaur
B Tier: Baxia, Franco, Hilda, Khufra, Hylos
C Tier: Ruby, Johnson, Grock
D Tier: Belerick
Best Fighters: Versatile Threats
Fighters in MLBB possess remarkable power and versatility. Positioned between assassins and tanks, they are crucial for putting pressure on opponents. These heroes excel at mobility, damage, and crowd control. Here's the MLBB hero tier list for fighters:
S Tier: Paquito, Roger, Yin, Phoveus
A Tier: Hayabusa, Guinevere, Aulus, Chou, Jawhead, Sun, Khaleed, Zilong, Arlott, X.Borg
B Tier: Alucard, Alpha, ArguBadang, Freya, Bane, Lapu-Lapu, Hilda, Thamuz, Martis, Yu Zhong, Terizla
C Tier: Balmond, Barats, Dyrroth, Leomord, Kaja, Ruby, Minsitthar, Silvanna, Julian
D Tier: Aldous
Best Assassins: Strike from the Shadows
Assassins in MLBB excel at ambushing unsuspecting opponents, lurking in the jungle. By farming and completing objectives, they gain an advantage for their team. Here is the MLBB hero tier list for assassins:
S Tier: Wukong, Saber, Aamon, Benedetta, Lancelot
A Tier: Yi Sun-Shin, Yin, Hanzo, Fanny, Karina, Guison, Harley
B Tier: Natalia, Kadita, Ling, Joy, Gusion
C Tier: Helcurt, Selena
D Tier: Lesley
Best Mages: Masters of Arcane
Mages in MLBB hold the power of magic, dominating the mid-lane with their devastating spells. Although they excel at single-target damage, their high area damage can turn the tide of battle. Here's the MLBB hero tier list for mages:
S Tier: Valentina, Eudora, Kagura, Harley, Pharsa, Lylia
A Tier: Yve, Vale, Cecillion, Alice, Odette, Lunox, Chang'e, Gord, Cyclops, Xavier
B Tier: Faramis, Aurora, Harith, Kadita, Luo Yi, Kimmy, Valir, Zhask, Valir, Julian
C Tier: Nana, Angela
D Tier: Diggie, Vexana, Estes
Best Marksmen: Unleash the Barrage
Marksmen, the beloved Attack Damage Carry (ADC) heroes, are known for their immense damage output. Although they lack durability, they make up for it with their deadly attacks. Here's the MLBB hero tier list for marksmen:
S Tier: Layla, Edith, Melissa, Natan, Granger, Roger
A Tier: Bruno, Brody, Yi Sun-Shin, Popol & Kupa, Beatrix
B Tier: Karrie, Claude, Moskov
C Tier: Clint, Wanwan, Hanabi
D Tier: Miya, Irithel, Lesley
Best Support: Allies of Victory
Support heroes in MLBB play a crucial role in assisting the team's marksmen. Whether through healing, debuffing enemies, or crowd control, they help maintain the momentum of the game. Here's the MLBB hero tier list for support heroes:
S Tier: Mathilda
A Tier: Diggie
B Tier: Angela, Camilla, Nana
C Tier: Rafaela
D Tier: Estes
That concludes our MLBB hero tier list for June 2023. Now that you know the top heroes in each category, it's time to assemble your dream team and dominate the battlefield. Don't forget to check out the active codes for June to unlock amazing in-game rewards. Get ready to rise to the top and claim your victory in the ever-evolving world of Mobile Legends Bang Bang.
Thank you for taking the time to read our article. To stay up-to-date with the latest news and articles, we kindly recommend following The Esports Today on Google News.