All New Mythic & Exotic Weapons and Bosses in Fortnite Chapter 4 Season 2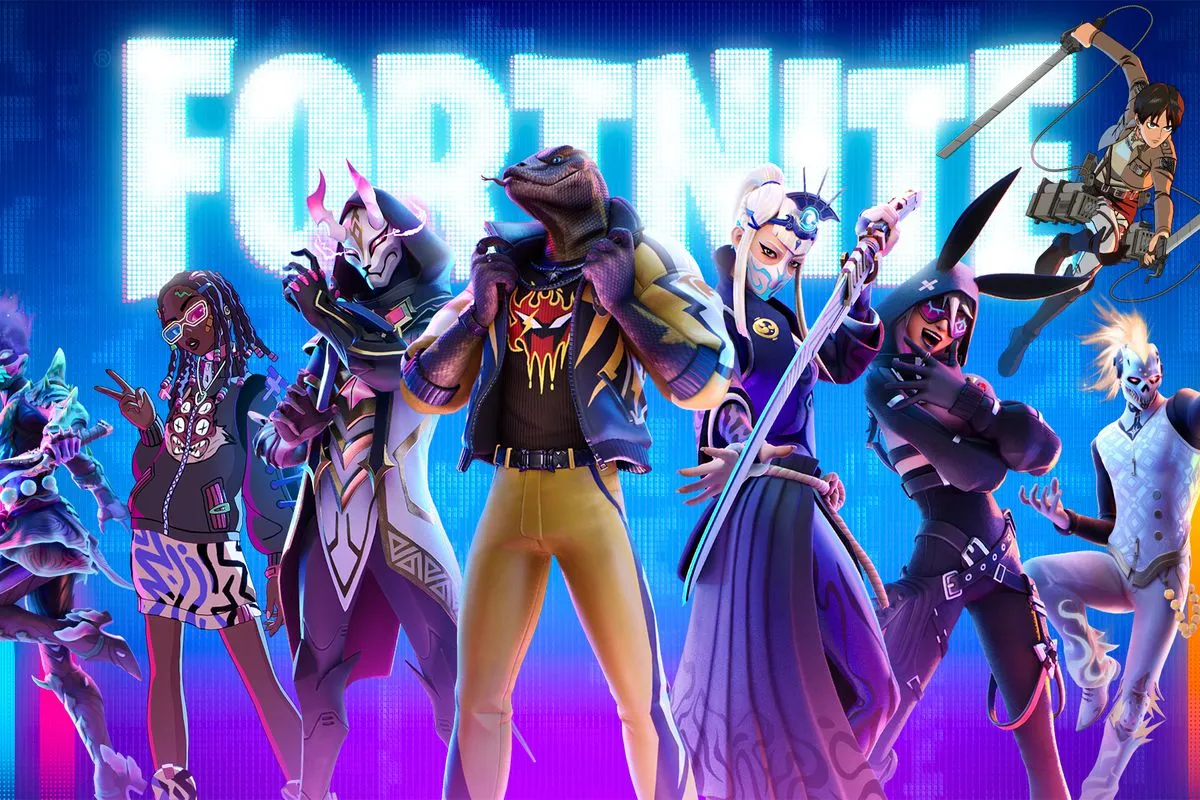 Fortnite Chapter 4 Season 2 has introduced players to a futuristic biome that has left them exhilarated. With new content like buildings and vehicles inspired by Cyberpunk 2077, the latest update has brought players a range of exciting features on the island.
The Mega City POI, one of the new additions, is loaded with several seasonal-themed cosmetic items for the Battle Pass. The update has also given players access to a new traversal method throughout the biome, grinding over neon rails.
Apart from these, the update has added several new weapons that players have never seen before. The Havoc Suppressed AR and Havoc Pump Shotgun, two of the latest weapons in the Havoc series, are packed with a heavy punch due to their high damage output and innovative reloading mechanisms. Additionally, the Kinetic Blade recently added to the game, is a fan-favorite among players for its ability to help them cover great distances and slash their enemies with style.
Also Read: Fortnite NPC Locations and Items in Chapter 4 Season 2
The island now features various mythic and exotic weapons and NPC bosses, and this article will provide you with all the details you need to know about how to obtain them.
Mythic Weapons
Fortnite island currently offers players the chance to obtain up to three Mythic weapons. They are:
Highcard's Havoc Suppressed Assault Rifle
Havoc Pump Shotgun
Overclocked Pulse Rifle
There are two methods to acquire any of the weapons listed above. In either case, players will need to travel to Rift encounters during a Battle Royale match.
The first method is to obtain Highcard's Havoc Suppressed AR and the Mythic Havoc Pump Shotgun by raiding a Rift encounter that takes place in the Mega City POI. The encounter spawns the Highcard Boss in a black suit accompanied by two Wildcard NPC bodyguards. Look out for the blue symbol above his head to spot him. Once you see the Fortnite NPC, shoot him, and take care of any guards that come with him.
Upon defeating the boss NPC, he will drop the Mythic Highcard's Havoc Suppressed AR and the vault keycard. Use the keycard to unlock the vault underneath the Mega City POI and look for a table with a stack of gold bars. This is where you'll find the Mythic Havoc Pump Shotgun that deals 250 damage with each shot.
The second method to obtain a Mythic weapon is to claim a Capture Point on the Loot Island POI during a Rift encounter. Once you have conquered it, legendary loot will drop, including a Mythic Overclock Pulse Rifle equivalent to Slone's Mythic Pulse Rifle from Chapter 3.
In addition to these, the Mystica NPC in the Steamy Springs POI will soon be selling a Mythic Kinetic Blade that is speculated to be more powerful than the regular blade used by Fortnite players.
Exotic Weapons
The Heisted Exotic Weapons that initially appeared in the Chapter 4 Season 1 Most Wanted event have been unvaulted and are now available for players to acquire.
To obtain the Heisted Explosive Assault Rifle, Heisted Breacher Shotgun, Heisted Blink Mag SMG, Heisted Run N' Gun SMG, or Heisted Accelerant Shotgun, players should look for Holo Chests. These chests require two keys to unlock, which can be found in loot chests throughout a Fortnite match.
If you have the appropriate keys, you can find an Exotic Weapon in a nearby Holo chest. Once you open the chest, you can claim the Heisted Exotic weapon inside.