Minecraft Legends: Can You Run It On Split-screen?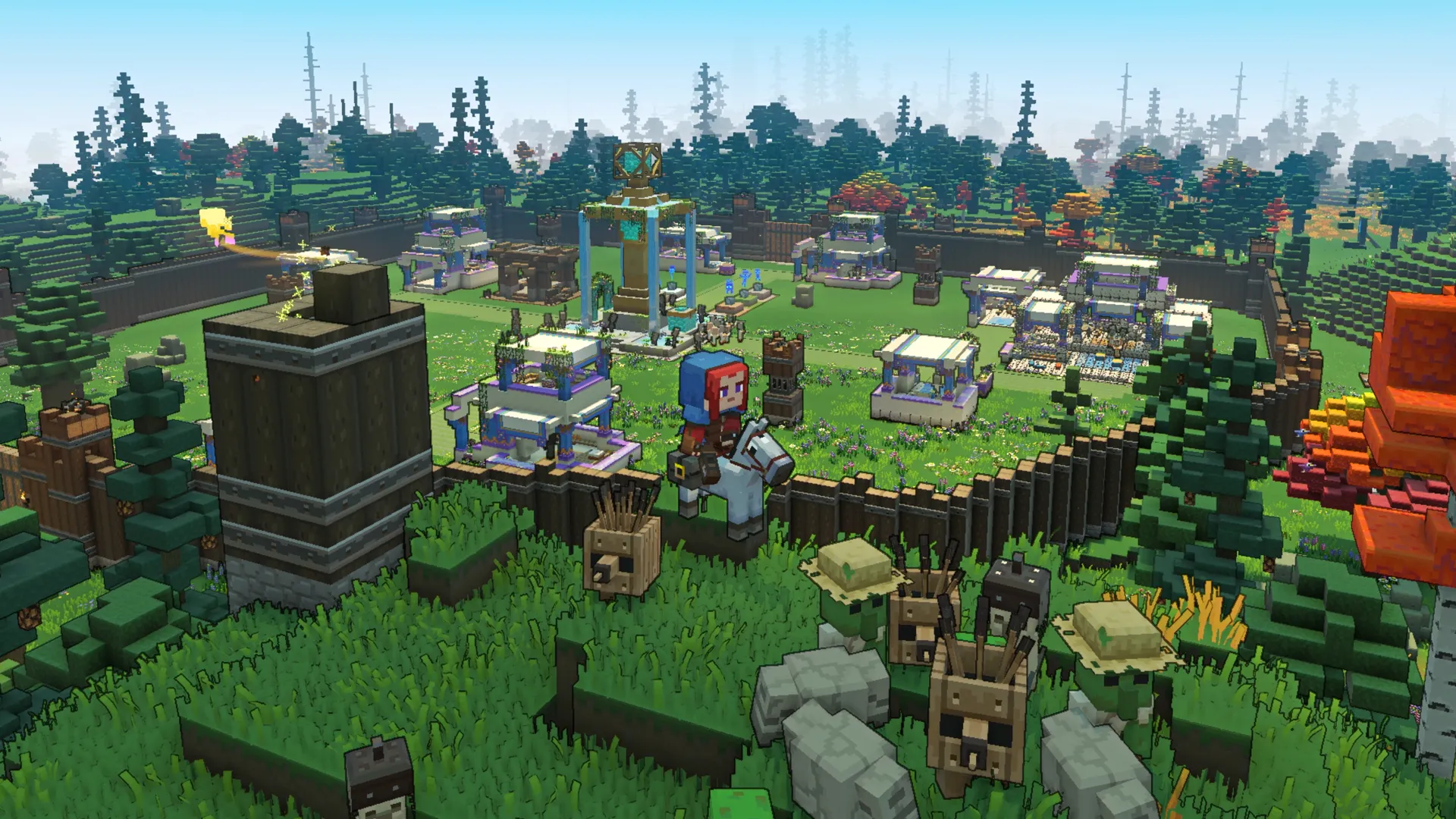 Minecraft, the hugely popular sandbox game, is set to expand its franchise once again with the introduction of Minecraft Legends. The new game is scheduled for release on April 18, 2023, and is expected to offer fans an action-strategy adventure against the piglins.
Unlike traditional Minecraft gameplay, Minecraft Legends is a complete game in its own right, rather than a minor expansion, and is priced at $39.99 for the standard edition or $49.99 for the deluxe edition.
While Minecraft Legends does support online co-op gameplay, it does not support split-screen functionality due to the nature of the HUD in RTS games. However, players on different accounts can still join each other's sessions to take on challenges together.
PvP mode is also supported, with up to eight players in a lobby, split into two teams of four. In this mode, all resources are shared between teammates, making for a more challenging and coordinated quest for victory.
For those concerned about whether their PC is capable of running the game, the minimum specs required are relatively low. The game requires a 64-bit processor and operating system, Core i5 2.8GHz or equivalent, 8GB of RAM, and an NVIDIA GeForce GTX 780 or AMD Radeon 285 or Intel HD 520 or equivalent DX12 GPU. The recommended specs are a Core i5 3.4GHz or equivalent, 8GB of RAM, and an NVIDIA GTX 1060 or AMD FX-4100 Graphics.
Minecraft Legends will be released on a variety of platforms, including Nintendo Switch, PlayStation 4, PlayStation 5, Xbox One, Microsoft Windows, and Xbox Series X/S.
Minecraft Legends is a unique take on the Action RTS genre that Minecraft fans are sure to enjoy. With a complete game experience, online co-op, and PvP modes, players will have plenty to keep them engaged. The game's relatively low minimum PC specs mean that it should be accessible to a wide audience, regardless of their hardware.