leaf Valorant settings (2023): Crosshair, configuration, and more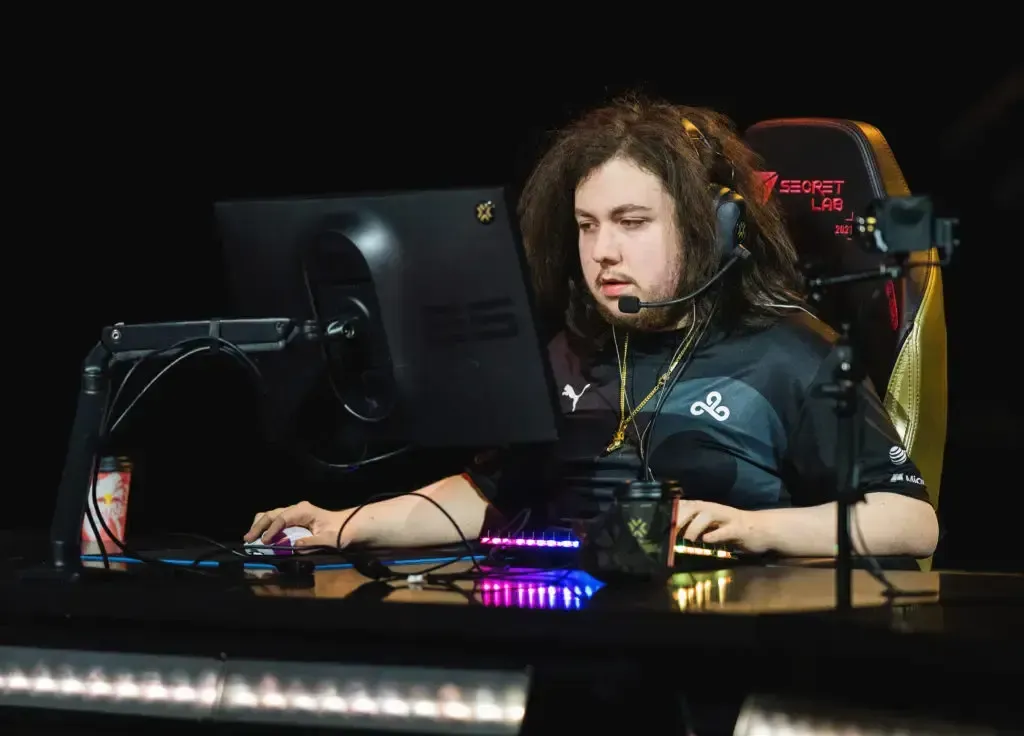 As the Valorant esports scene continues to evolve, the Valorant Champions Tour (VCT) has introduced a significant change with the implementation of two separate leagues for franchised and non-franchised teams. Franchised teams now have the opportunity to directly compete for slots at the prestigious Masters Event, while non-franchised teams must prove their skills in the Challengers League to qualify for Ascension and eventually secure a spot as a franchised team.
One of the most thrilling events in the VCT Americas League is the clash between teams from North America (NA), Latin America (LATAM), and Brazil. Many talented Valorant professionals have showcased their skills in this league, and among them is leaf.
Valorant Settings Utilized by Cloud9's Leaf
Nathan "leaf" Orf is an accomplished American esports player who currently represents the Cloud9 team. Throughout his career, he has demonstrated versatility by playing various roles, including Duelists like Jett and Neon, as well as Initiators like Skye, and even Sentinels like Cypher and Killjoy.
Leaf joined Cloud9 in January 2021 and has been an integral part of the team's success. Despite some roster changes, Cloud9 managed to dominate the NA region and secure qualification for multiple international events.
In 2023, leaf has decided to continue his journey with Cloud9. Following yay's departure, he has taken up the role of Duelist once again and has made a significant impact in his matches. His exceptional statistics, particularly in the Average Combat Score (ACS) category, make him a standout player among his peers.
Considering leaf's remarkable performance and his ability to adapt to different roles, exploring his in-game settings can be an excellent starting point for aspiring Valorant players who aspire to go pro in the future. This article provides an overview of leaf's settings and equipment as of 2023.
Mouse settings
DPI: 800
Sensitivity: 0.156
eDPI: 124.8
Zoom Sensitivity: 1
Hz: 1000
Windows Sensitivity: 6
Raw Input Buffer: On
---
Crosshair
Primary
Color: Unknown
Outlines: Off
Center Dot: Off
Inner Lines
Show Inner Lines: On
Inner Line Opacity: 1
Inner Line Length: 8
Inner Line Thickness: 2
Inner Line Offset: 1
Movement Error: Off
Firing Error: Off
Outer Lines
Show Outer Lines: On
Outer Line Length: 0
Outer Line Thickness: 4
Outer Line Offset: 3
Movement Error: Off
Firing Error: Off
---
Keybinds
Walk: L-Shift
Crouch: L-Ctrl
Jump: Space Bar/Mouse Wheel Down
Use Object: F
Equip Primary Weapon: 1
Equip Secondary Weapon: 2
Equip Melee Weapon: 3
Equip Spike: 4
Use/Equip Ability 1: E
Use/Equip Ability 2: Q
Use/Equip Ability 3: Mouse C
Use/Equip Ability (Ultimate): X
Map Settings
Rotate: Rotate
Fixed Orientation: Based On Side
Keep Player Centered: Off
Minimap Size: 1.2
Minimap Zoom: 0.9
Minimap Vision Cones: On
Show Map Region Names: Always
---
Video Settings
General
Resolution: 1280×960
Aspect Ratio: 4:3
Aspect Ratio Method: Fill
Display Mode: Fullscreen
Graphics Quality
Multithreaded Rendering: On
Material Quality: Low
Texture Quality: Low
Detail Quality: Medium
UI Quality: Low
Vignette: Off
VSync: Off
Anti-Aliasing: None
Anisotropic Filtering: 1x
Improve Clarity: Off
Experimental Sharpening: Unknown
Bloom: Off
Distortion: Off
Cast Shadows: Off
Accessibility
Enemy Highlight Color: Unknown
Peripherals
Monitor: ZOWIE XL2566K
Mouse: FinalMouse Starlight Pro
Mousepad: Logitech G640 Black
Keyboard: Wooting 60 HE
Headset: HyperX Cloud II
---
PC Specs
Processor: Intel Core i9-10900K
Graphics Card: NVIDIA GeForce RTX 3080
---
Monitor Settings
Game Settings
DyAc: Premium
Black eQualizer: 7
Color Vibrance: 9
Low Blue Light: 0
Picture
Picture Mode: FPS 1
Brightness: 77
Contrast: 50
Sharpness: 7
Gamma: Gamma 4
Color Temperature: Unknown
AMA: High
Leaf's journey in the Valorant esports scene has been nothing short of impressive, and his settings and equipment choices reflect his commitment to achieving peak performance. By understanding and adopting some of his configurations, aspiring Valorant players can fine-tune their gameplay and potentially take their skills to the next level.
Remember, while these settings may work well for leaf, it's important to experiment and find what suits your own playstyle and preferences. Combine these settings with consistent practice and dedication, and you'll be on your way to becoming a formidable Valorant player.
FAQs (Frequently Asked Questions)
What roles does leaf play in Cloud9? Leaf has played various roles for Cloud9, including Duelists like Jett and Neon, Initiators like Skye, and Sentinels like Cypher and Killjoy.
When did leaf join Cloud9? Leaf joined Cloud9 in January 2021.
What is leaf's Average Combat Score (ACS)? Leaf has achieved exceptional stats, particularly in the Average Combat Score (ACS) category, where he stands out among his peers.