How to get free mythic gun skins in Free Fire MAX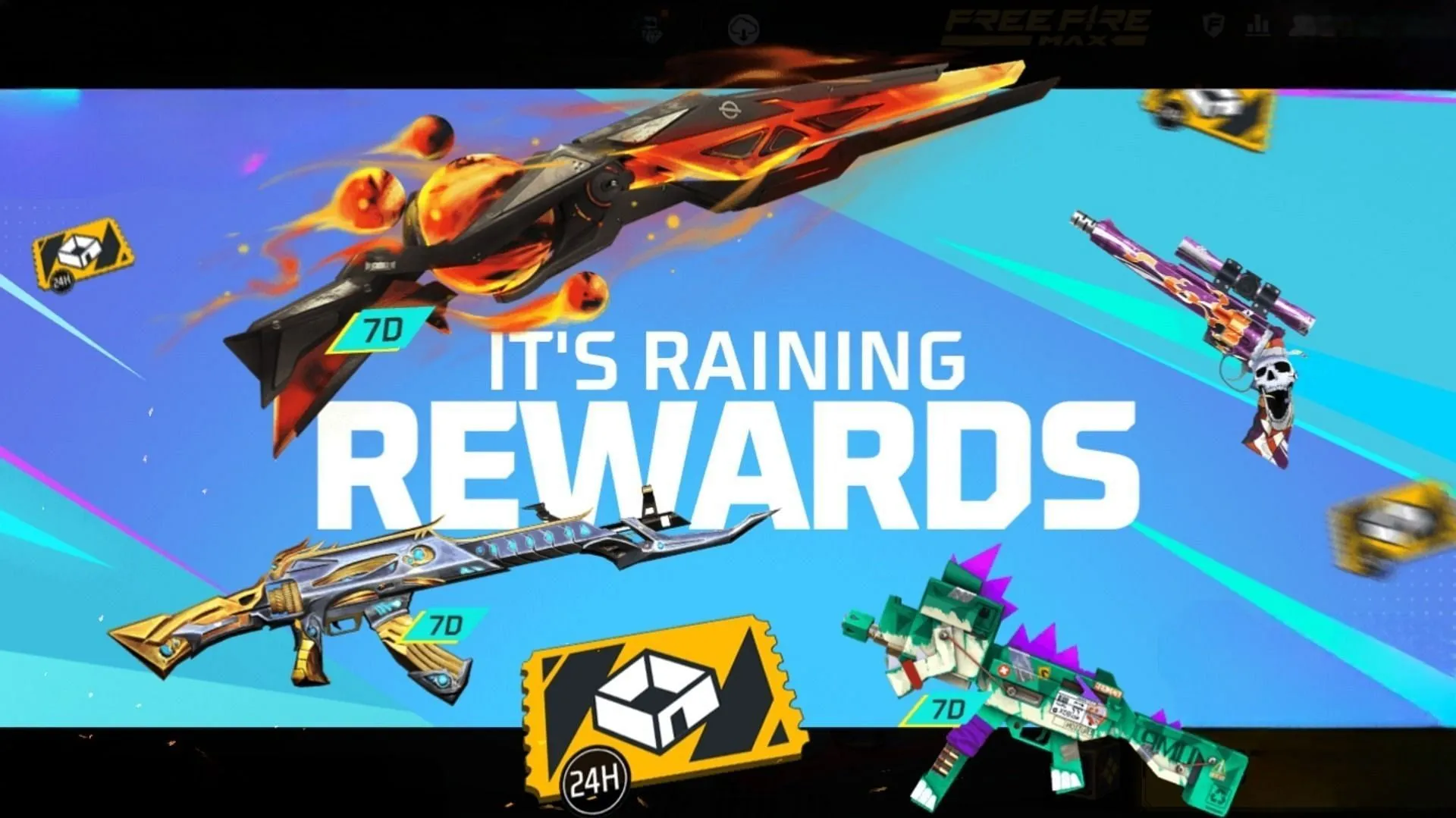 Are you ready to enhance your arsenal in Free Fire MAX? Garena has introduced a thrilling event that offers players the opportunity to obtain ten exclusive mythic gun skins without spending a single dime. However, these skins come with a catch—they are not permanent and will expire after a few days. But don't worry, I'll guide you through the process of claiming these amazing gun skins. So, let's dive into the details of this exciting event.
The Gun Skins Event: Collect Now or Miss Out!
Since May 28, 2023, players can log in to Free Fire MAX and embark on a quest to acquire these rare mythic gun skins. The event will be available until June 7, 2023, giving you ample time to secure your rewards. All you need to do is sign in to your account within the stipulated duration and head to the event section to collect your prizes.
The Legendary Gun Skins Await You: Check Out the List
Here are the ten exclusive mythic gun skins that Garena has unveiled for this special event:
M1887 – Incedium Burst
Desert Eagle – Fishy Delight
Woodpecker – Ace Gamer
AWM – Mossy Vinehorn
UMP – Gators Papercut
MP5 – Candy Bunny
Thompson – Galactic Panthera
AK47 – Unicorn's Rage (Golden Era)
Groza – Thunder Electrified
SCAR – Ultimate Titan
Remember, each of these skins is valid for seven days only. Make the most of this limited time and show off your style in the battleground. Plus, for every gun skin you obtain, you'll earn 7% progress towards your Weapon Skins Lifetime Progress.
Claim Your Free Mythic Gun Skins: Simple Steps to Follow
To grab your coveted mythic gun skins, follow these step-by-step instructions:
Step 1: Sign In and Access the Event Section
During the event period, sign in to your Free Fire MAX account. Once you're in the game, click on the calendar icon to access the event section.
Step 2: Navigate to the Free Gun Skins Tab
Within the event section, locate the Free Gun Skins tab and click on it to proceed.
Step 3: Collect Your Rewards
In the Free Gun Skins tab, you'll find a set of rewards waiting for you. Click on the claim button next to each reward to collect the corresponding gun skins.
Equip Your New Gun Skins
Once you have claimed your desired gun skins, head over to the Armory section under the weapon tab. There, you can equip your newly acquired skins and make a statement on the battlefield.
Unlock Room Cards: Create Custom Rooms and Have a Blast!
But wait, there's more! Garena has another exciting event in store for Free Fire MAX players. By signing in to the battle royale title, you can obtain a free Room Card with a 24-hour time limit. With this card, you'll be able to create unlimited custom rooms for the next 24 hours. Don't miss this opportunity to invite your friends and enjoy thrilling gameplay together. Remember, the event refreshes daily, so you can claim a new Room Card every day until June 7, 2023.
Now that you know how to acquire your exclusive mythic gun skins and unlock Room Cards, it's time to dive into the action-packed world of Free Fire MAX. Gear up, show off your unique style, and dominate the battlefield like never before. Good luck and have a blast!