FaZe Clan vs Grace Van Dien's Drama Explained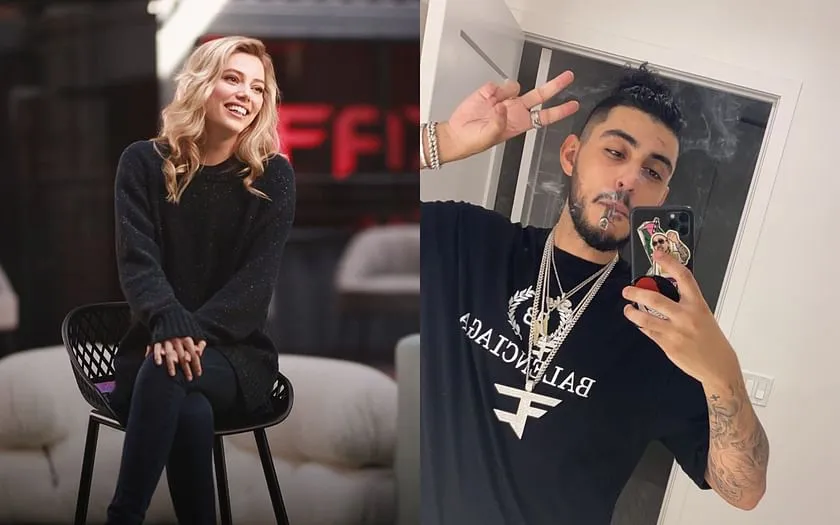 FaZe Clan, the renowned and long-standing esports, gaming, and lifestyle brand, has recently found itself embroiled in a storm of controversy following the recruitment of a new member. Grace Van Dien, known for her role in the hit series Stranger Things, transitioned into the world of streaming and joined FaZe Clan as FaZe Bluefille. This unexpected addition sparked a series of events that unfolded in an unexpected and tumultuous manner. Let's delve into the details of this ongoing saga.
The Humble Beginnings of FaZe Clan
FaZe Clan, like many esports organizations, started from modest origins. It was founded by young gamers who shared their clips and commentaries, coming together to create compelling content. Over time, FaZe Clan evolved into a household name and even became a publicly traded company on the Nasdaq. However, despite its success, the organization is currently grappling with one of the most challenging periods in its history. Some of its original founders and members have taken to publicly criticizing the organization, adding fuel to the fire.
Controversy Surrounding Grace Van Dien's Recruitment
The recruitment of Grace Van Dien, a Stranger Things star with limited experience in gaming content creation, raised eyebrows within certain segments of the FaZe Clan community. FaZe faced backlash for allegedly overlooking existing female content creators in favor of a "celebrity." This move provided ammunition for OG members like Rain and Banks to further voice their discontent.
A Recap of the FaZe Bluefille Drama
To ensure you're up to speed with all the drama that has unfolded, here's a concise recap:
May 18: FaZe Rain Leaks Grace Van Dien Signing
Nordan 'Rain' Shat, one of the original FaZe members and a vocal critic of the organization, leaked the news of Grace Van Dien's signing before it was officially announced. Rain claimed that she was only joining because of her brief appearance on Stranger Things, implying her lack of understanding of FaZe Clan's gaming roots.
May 26: Grace Van Dien Announcement Sparks Debate
Following the official announcement of Grace's inclusion, newer FaZe member Santana expressed his disappointment with the OG members' comments about Grace. This ignited a heated debate, with Santana even revealing that he had received death threats.
Grace, on her stream, responded to Rain's comments, questioning his credibility and stating that he had no knowledge of the meeting that led to her signing. She firmly defended her position, emphasizing that her decision to join FaZe Clan was based on the discussions held during the meeting.
May 28: Rain vs. Grace Feud Intensifies
Rain, in response to Grace's comments, referred to her as "mid," a remark he later regretted and apologized for. In return, Grace made a comment about Rain's past struggles with drug problems and overdose, leading to a further escalation of the feud. This marked a pivotal moment where criticism shifted from FaZe Clan's decision-making to Grace's personal actions, causing some individuals to turn against her.
Support and Criticism from the Streaming Community
The feud caught the attention of prominent streamers such as Asmongold, Hasan, Disguised Toast, and xQc. Asmongold supported Grace's response, stating that if someone took the low road, he would meet them there. Hasan referred to Rain as a "loser" and criticized the mention of trickshots in 2023. Disguised Toast also expressed his disappointment with the OG members.
xQc directed his criticism towards FaZe Clan itself, arguing that there are deserving women in the gaming scene and implying that Grace's signing was solely based on her gender, rather than her passion for gaming.
May 30: Grace and Rain's Meeting Ends on a Sour Note
Fans hoped for a resolution when Rain confirmed a meeting with Grace on May 30. The intention was to clarify their viewpoints and reach an understanding. However, despite Rain's claims of being respectful and understanding, he stated that the meeting took a terrible turn and failed to bridge the gap between them. Rain uploaded a video of the meeting, adding his own commentary, including past tweets that were considered misogynistic. This caused Grace to leave the room in tears and declare her intention to leave FaZe Clan if the video was made public.
May 31: FaZe Clan Stands by Grace Van Dien
In response to Rain's video, FaZe Clan released a public statement, breaking their silence since Grace's recruitment. The statement condemned the mistreatment of their newest member, expressing full support for Grace and her decision to join FaZe Clan. However, this statement was met with derision from OG members Rain, Banks, Temperrr, and Censor.
June 1: Grace's Twitter Bio Change
On June 1, Grace made a subtle but potentially significant update to her Twitter bio, removing the reference to FaZe Clan and changing it to simply "bluefille." She also made her Twitter account private, limiting public access.
The Ongoing Battle Between OG Members and the Corporate Side of FaZe Clan
As of now, the original FaZe members continue their campaign against what they perceive as the "corporate" side of the brand. Meanwhile, the organization itself faces a significant challenge in the form of its dwindling share price, which remains below Nasdaq compliance requirements.
The FaZe Bluefille saga continues to captivate the gaming community, showcasing the complexities of the esports industry and the clash between old and new within FaZe Clan. It remains to be seen how this controversy will shape the future of the organization and its members, both old and new.
Thank you for taking the time to read our article. To stay up-to-date with the latest news and articles, we kindly recommend following The Esports Today on Google News.